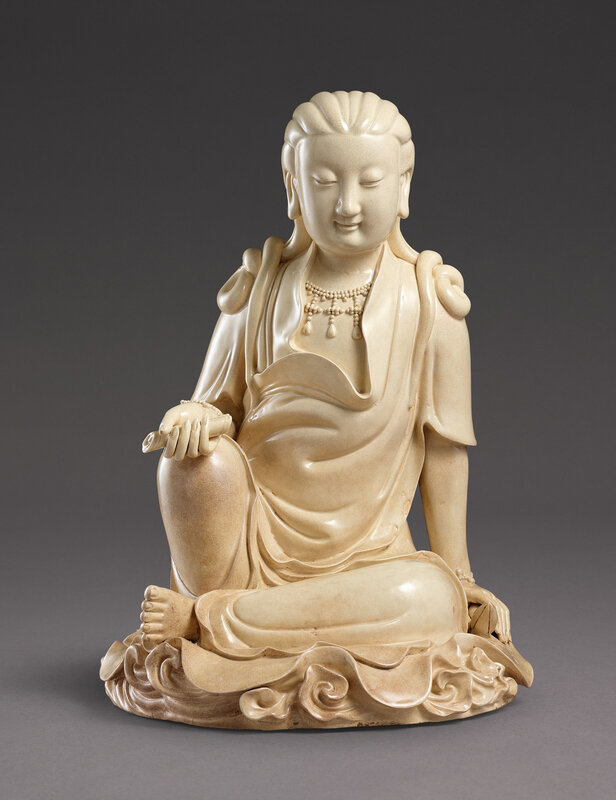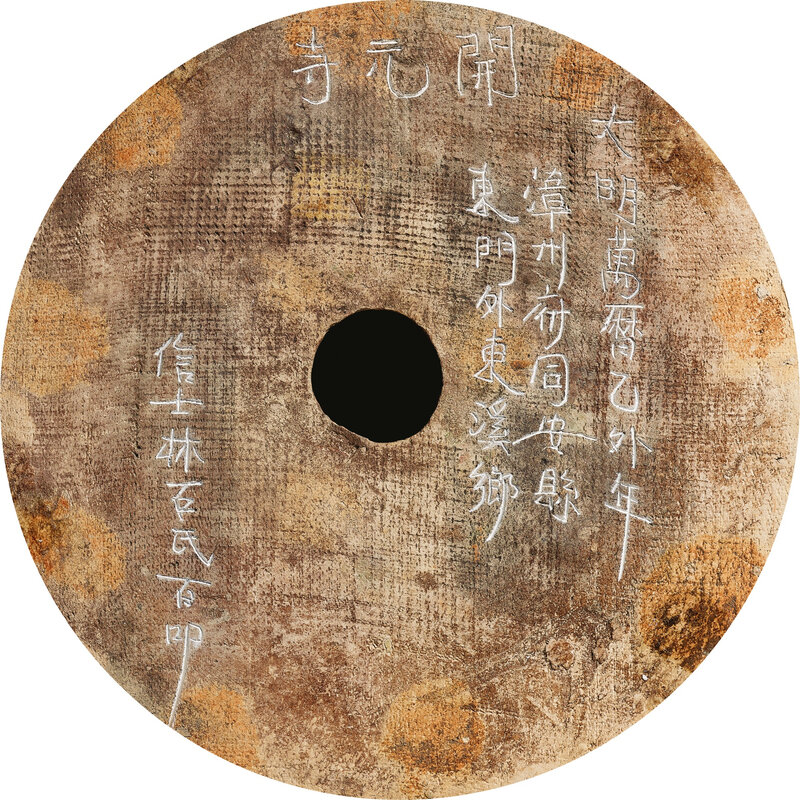 Lot 3011. A large inscribed Zhangzhou crackle-glazed figure of Guanyin, Ming dynasty, Wanli period, dated 1615; 46.5 cm, 18 1/4 in. Estimate 450,000 — 550,000 HKD (57,299 - 70,032 USD). Lot Sold 1,625,000 HKD (206,911 USD). Courtesy Sotheby's.
the deity modelled seated with one leg raised supporting the right hand holding a scroll, the left arm lowered by the side resting on a lotus bud, clad in a long robe falling into voluminous folds and opening at the chest to reveal an elaborate beaded necklace, the serene face with downcast eyes and a gentle smile, framed by long hair neatly combed backwards and falling into two curled tassels on the shoulders, all supported on a base of swirling clouds, the flat base incised with a dated inscription of dedication corresponding to 1615.
Note: The inscription can be translated as:
Kaiyuan Temple. Yimao year of the Wanli period of the Great Ming (1615). Dongxi Village outside of the Eastern gate, Tong'an County, Zhangzhou Prefecture. Devotee Lam Shishi.
The present figure is outstanding for its size and dated inscription. A slightly larger Zhangzhou example (49 cm), also dated to 1615, in the collection of Salar Jung Museum in India is similarly modelled with the deity's right leg raised and her left hand touching a lotus bud; see Treasures: Salar Jung Museum, Hyderabad, New Delhi, 2014, pp. 44-45.