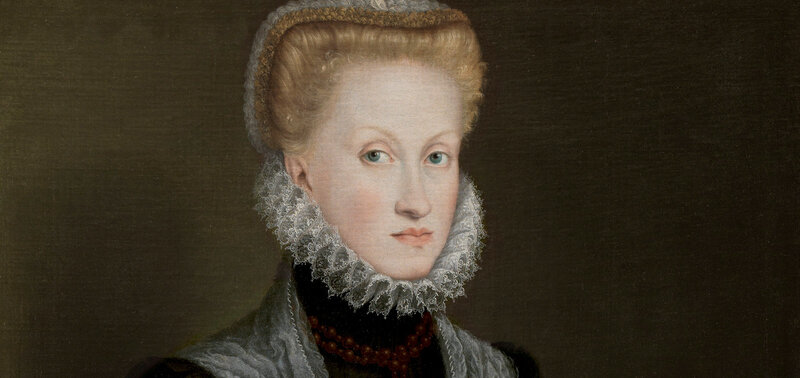 MADRID - The exhibition will reveal the artistic personality of two of the most outstanding women artists in western art. Through a total of 60 works and for the first time, the Museo del Prado will jointly present the most important paintings by Sofonisba Anguissola (ca.1535-1625) and Lavinia Fontana (1552-1614). The two artists achieved recognition and fame among their contemporaries for and despite their status as female painters. Both were able to break away from the prevailing stereotypes assigned to women in relation to artistic practice and the deep-rooted scepticism regarding women's creative and artistic abilities.
The exhibition will present the work of these two women, whose artistic personalities were to some extent obscured over the course of time but who in the last thirty years have once again aroused the interest of specialists and the general public.
Sofonisba Anguissola was born into an aristocratic family from Cremona in around 1532; she travelled to Rome as a young woman, where her talent was recognised by Michelangelo, and in 1559 became lady-in-waiting to Elisabeth de Valois, Queen of Spain (and a keen amateur painter). She became a court painter to Philip II, and remained at court for some 15 years – at least until her marriage to a Sicilian nobleman after Elisabeth's death in 1568, for which Philip II provided the dowry. Here she portrays Anna of Austria, who became Queen of Spain after Philip remarried in 1570.
Despite her position as court painter, Anguissola's most celebrated works today are those she completed of herself and her family. In this famous self-portrait, she stares out at the viewer with a calm intensity, as though we have just interrupted her at work.
Sofonisba Anguissola (1532-1625), Self-Portrait at the Easel, c. 1556–57, oil on canvas, Łańcut Castle, Poland.
Sofonisba Anguissola (1532-1625), Queen Anna of Austria, c. 1573, oil on canvas, Museo Nacional del Prado, Madrid.
Born in Bologna in 1552, Lavinia Fontana is often considered to be the first professional woman painter; she was the first to be accepted into the Accademia di San Luca in Rome, and supported her family throughout her life by gaining prestigious commissions for portraits in the city. This self-portrait has been interpreted as a wedding painting; it was completed in the year of Fontana's marriage to Giovan Paolo Zappi, a fellow artist who became her agent and manager.
Fontana is best known as a portrait artist – and some of her large altarpieces are well known, too – but she also painted mythical scenes, such as this voluptuous depiction of Mars and Venus. Some art historians believe that she was the first woman in Western art history to paint nudes from life.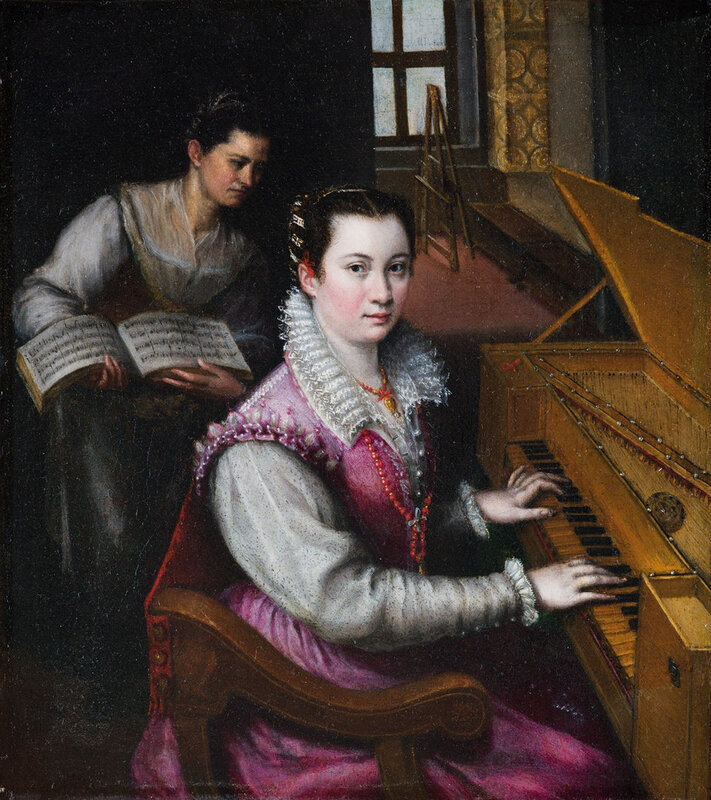 Lavinia Fontana (1552-1614), Self-Portrait at the Spinet, 1577, oil on canvas, Accademia Nazionale di San Luca, Rome.
Lavinia Fontana (1552-1614), Venus and Mars, c. 1595, oil on canvas, Fundación Casa de Alba, Madride.
Museo Nacional del Prado. Madrid - 10/22/2019 - 2/2/2020