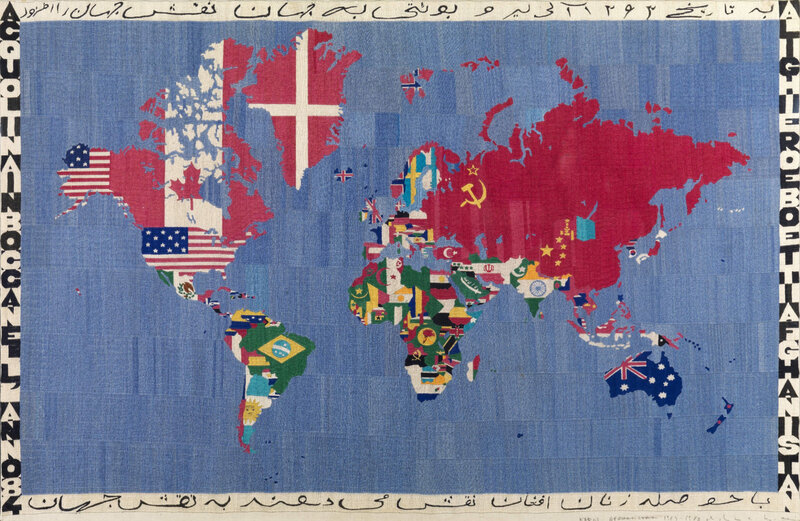 Alighiero Boetti, Mappa, 1983, broderie sur toile, 116 x 178 cm. © Tornabuoni Art
PARIS.- The architect Charles Zana and Tornabuoni Art are presenting 'Utopia', an exhibition that explores connections between post-war Italian art and design, from 18 October to 21 December.
This exhibition, designed and conceived by the architect Charles Zana in collaboration with Tornabuoni Art Paris, is based on the idea of dialogue, like previous exhibitions designed by the architect. This dialogue unfolds room by room in the exhibition, whose name is inspired by the 'Utopia' lamp created by the pioneering female architect Nanda Vigo in 1970. This iconic lamp – shaped like a frame ­transforms the empty space at its heart into a picture made of light.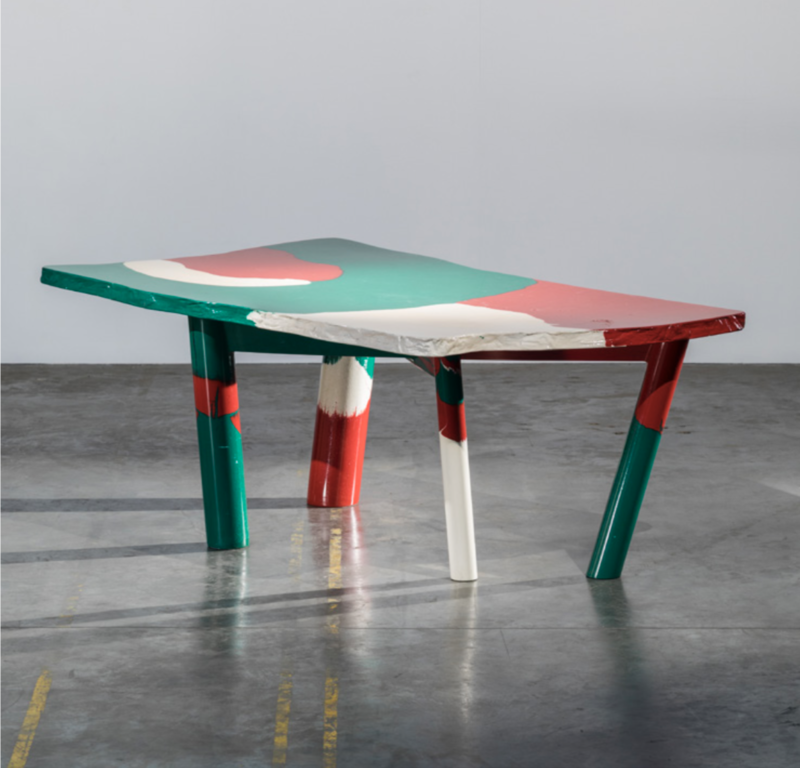 Gaetano Pesce, table Sansone, 1980, résine coulée, 74 x 189 x 117 cm. © Studio Shapiro/Laffanour - Galerie Downtown
Charles Zana, architect and curator, comments: In 'Utopia' I want to show how the different Italian avant-garde movements disrupted the history of art and design in the 20th century. This incredible creative effervescence of artists and architects in the aftermath of World War II gave birth to visionary forms that had never been seen before – and I dreamed of this as Utopia.

Francesca Piccolboni, Director of Tornabuoni Art Paris, comments: Tornabuoni has given carte blanche to the architect and designer Charles Zana to create the exhibition 'Utopia' – a mise-en-scene combining avant-garde Italian art and design. Continuing our programme of exhibitions devoted to the Italian cultural panorama from the 1950s to the 1980s, our Paris gallery will be the site of an imaginary dialogue between artists and designers. It is particularly interesting to observe the cross-pollination between art and design during this fundamental period in Italian art history, as artists and architects expanded beyond their traditional fields of work, seeking to create new worlds on the ashes of the old, with a visionary optimism in futuristic modernity that remains influential today.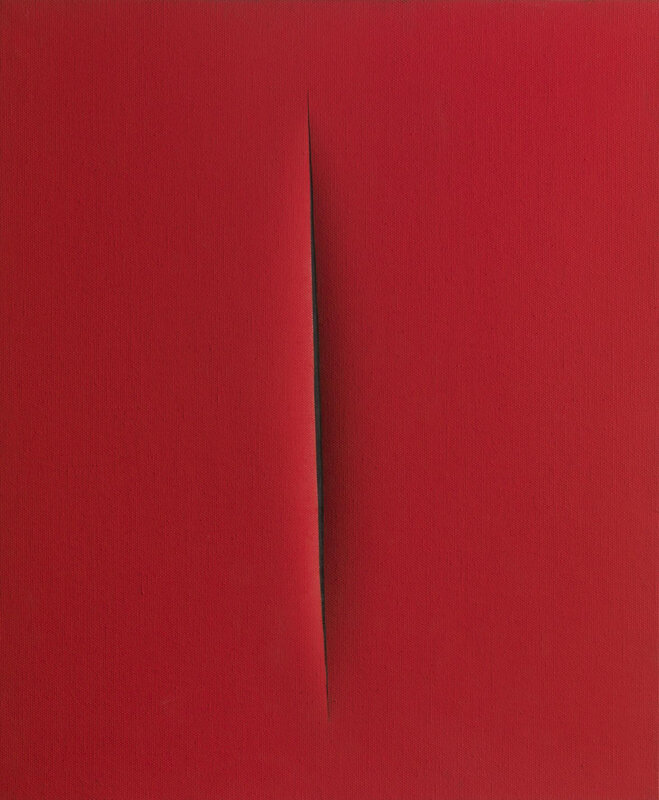 Lucio Fontana, Concetto spaziale, Attesa, 1965, peinture à l'eau sur toile, 66 x 53 cm. © Tornabuoni Art
Through around forty pairings of works of art and design, where furniture, painting and sculpture will be presented as though they were couples engaged in a conversation, 'Utopia' offers an original exploration of the relationships between the greatest Italian artists and architects from the 1950s to the 1970s. The aim is to reveal the common aspirations and experimental spirit of this visionary generation who sought to reimagine art and design in the decades following the War.

Zana transformed Tornabuoni Art's historic Paris townhouse into a series of intimate salons that show art and design pairs. His mise-en-scene creates intimate, imaginary scenarios, asking questions such as 'What if Giorgio De Chirico and Ettore Sottsass spoke the same metaphysical language? Did Lucio Fontana and Carlo Mollino share a similar quest for the absolute?'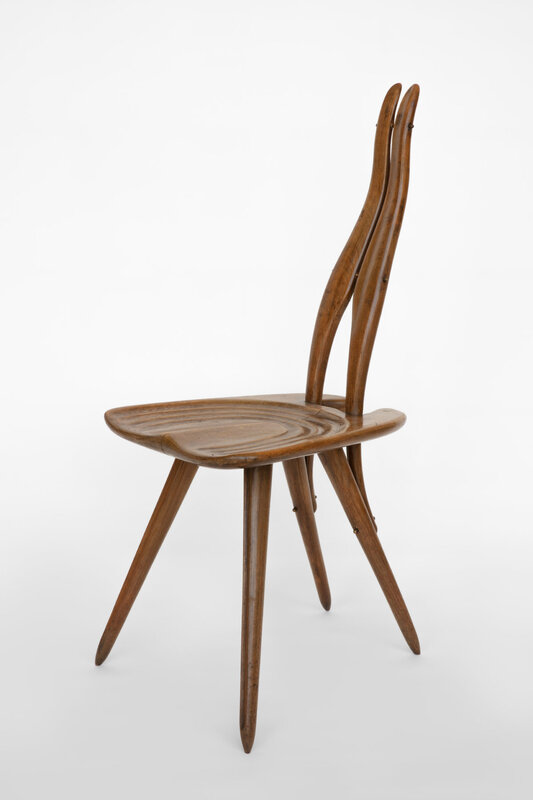 Carlo Mollino, chaise pour la Faculté d'architecture de l'Ecole Polytechnique de Turin, 1959, bois, 95 x 41 x 50 cm. © Politecnico di Torino
'Utopia' brings to light for the first time the links between many artists and designers: Gino Sarfatti and Paolo Scheggi, Carlo Scarpa and Dadamaino, Enrico Castellani and Nanda Vigo, Michele de Lucchi and Alberto Burri, to name a few.

Whether they are linked by a similar vision of time, a concern for the role of man in nature and space, or a shared poetic vocabulary that connects the sacred and profane, the Italian architects and artists shown in this exhibition possessed an extraordinary ability to disrupt and redefine the boundaries between art and design.

'Utopia' is accompanied by an original publication with essays by Charles Zana and the art historian Dr Flavia Friger.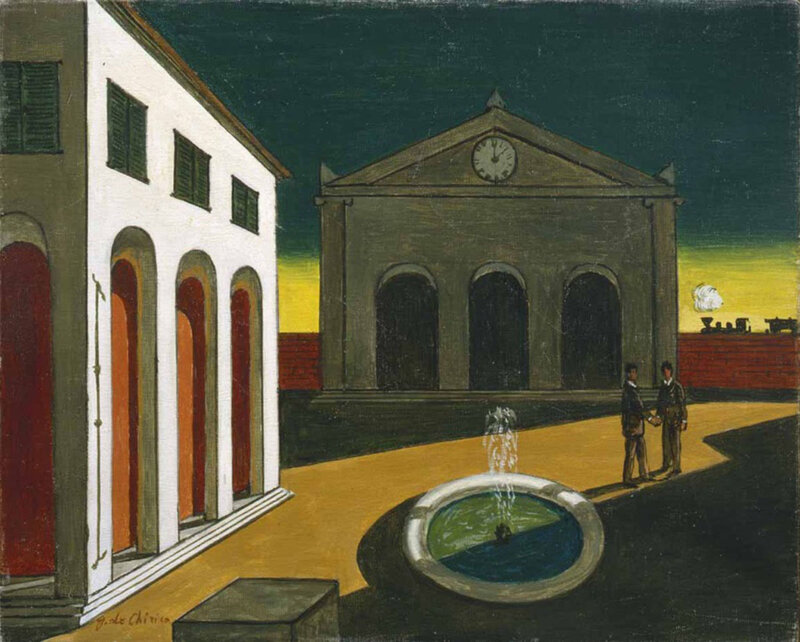 Giorgio de Chirico, L'addio dell'amico che parte all'amico che rimane, 1950, peinture à l'huile sur toile, 40 x 50 cm. © Tornabuoni Art
Ettore Sottsass, Rare cabinet Barbarella, 1966, bois massif et stratifié blanc, aluminium anodisé bleu, 30 x 110 x 39 cm. © Studio Charles Zana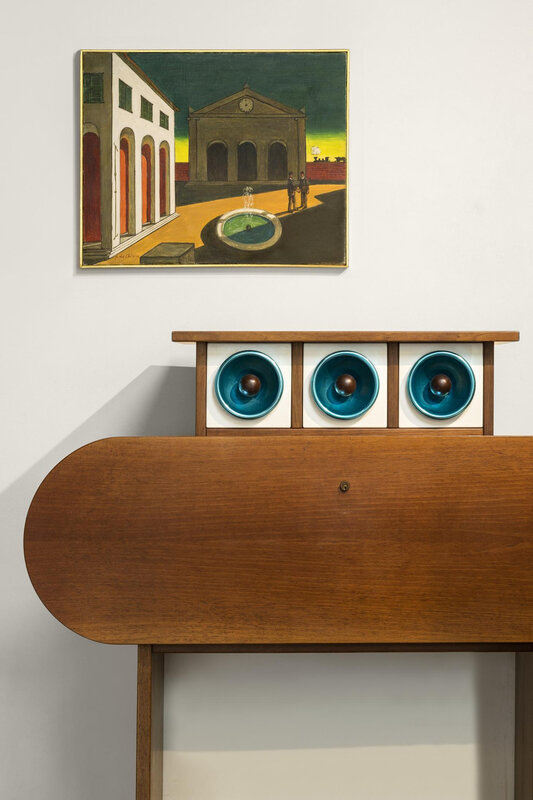 Rare cabinet Barbarella par Ettore Sottsass,1966 avec L'addio dell'amico che parte all'amico che rimane, par Giorgio de Chirico, 1950. Photo Jacques Pépion.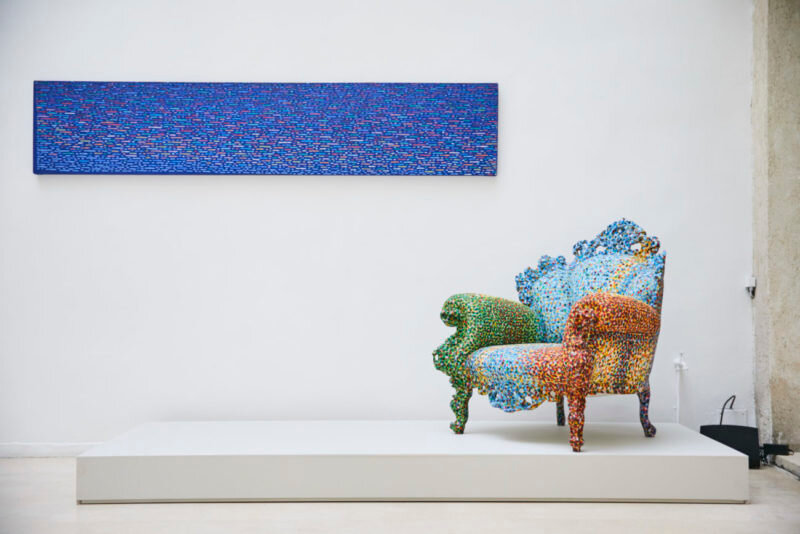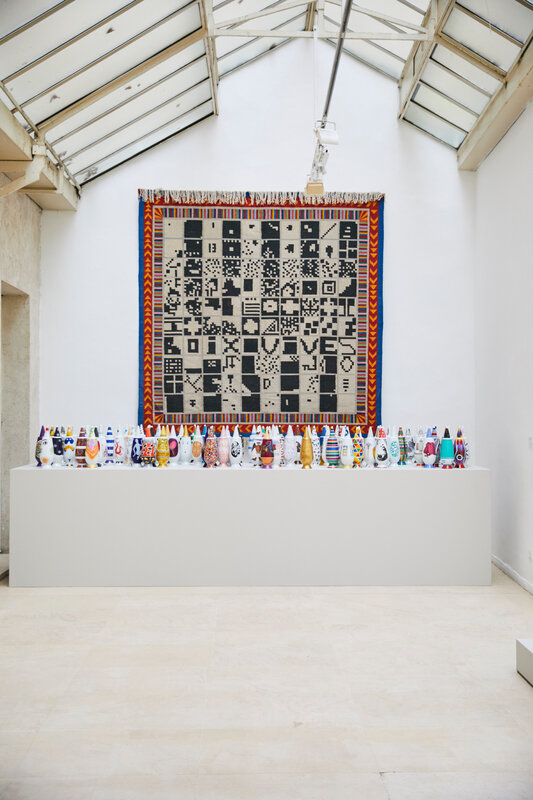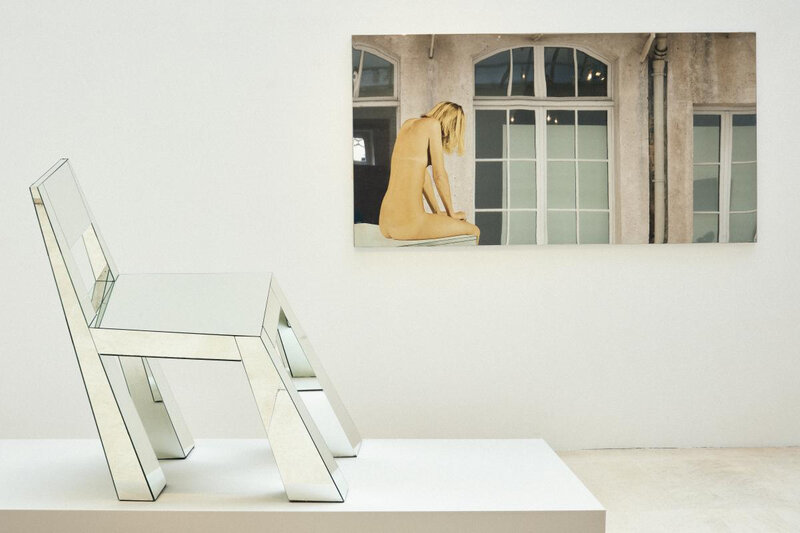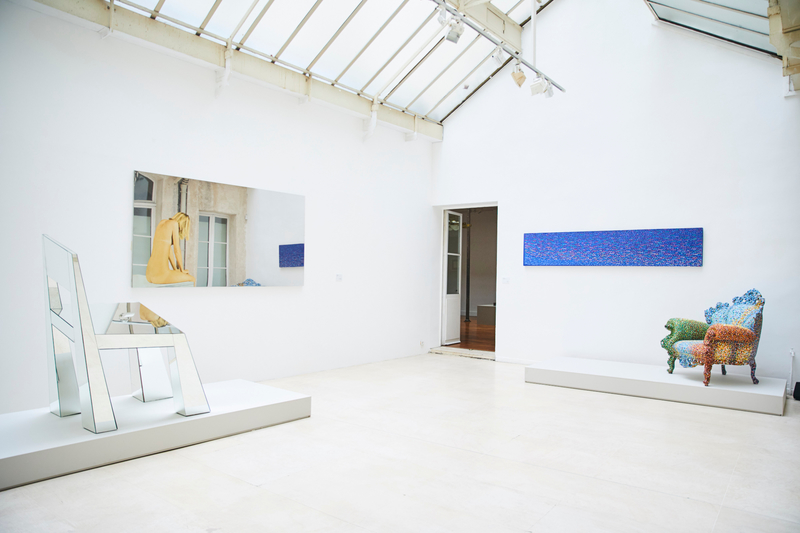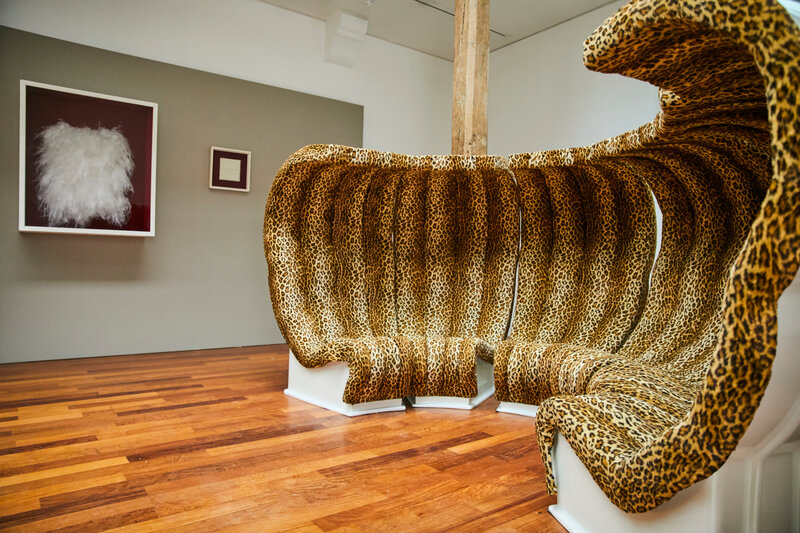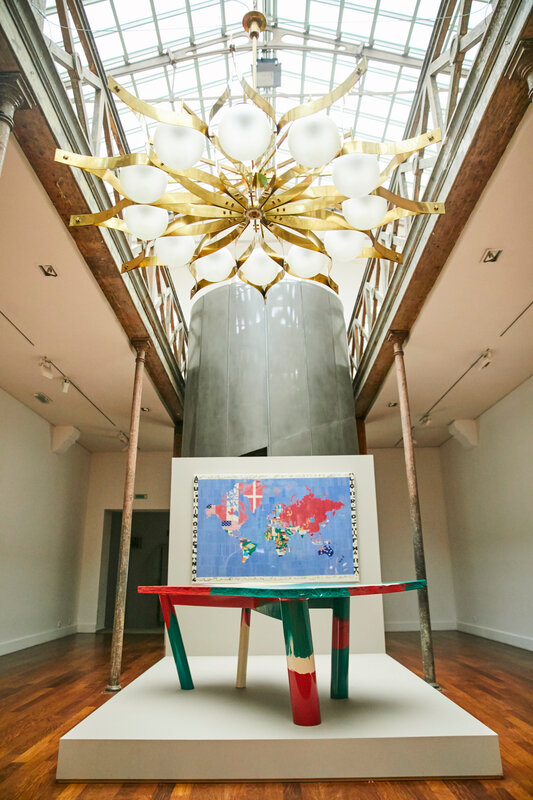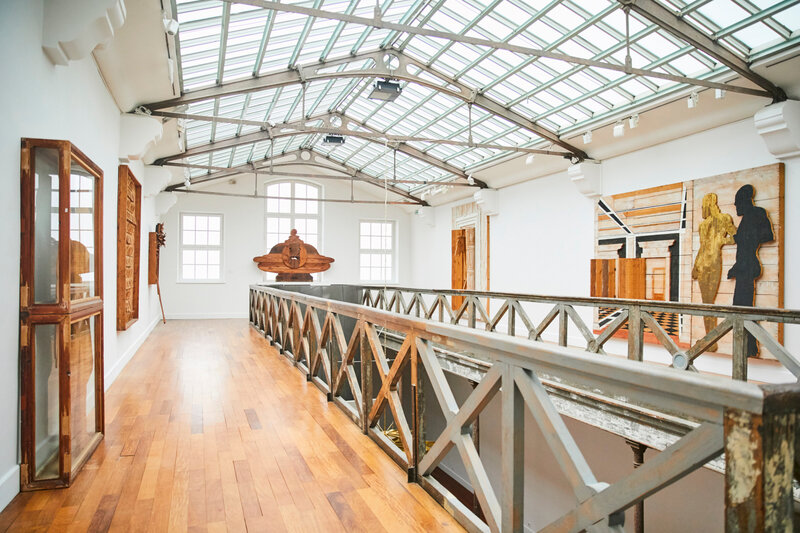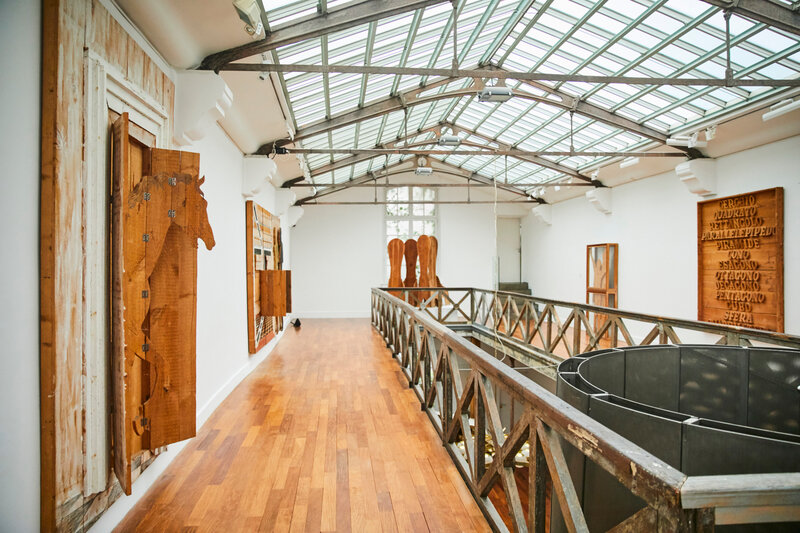 Installation views. © Valentin Le Cron