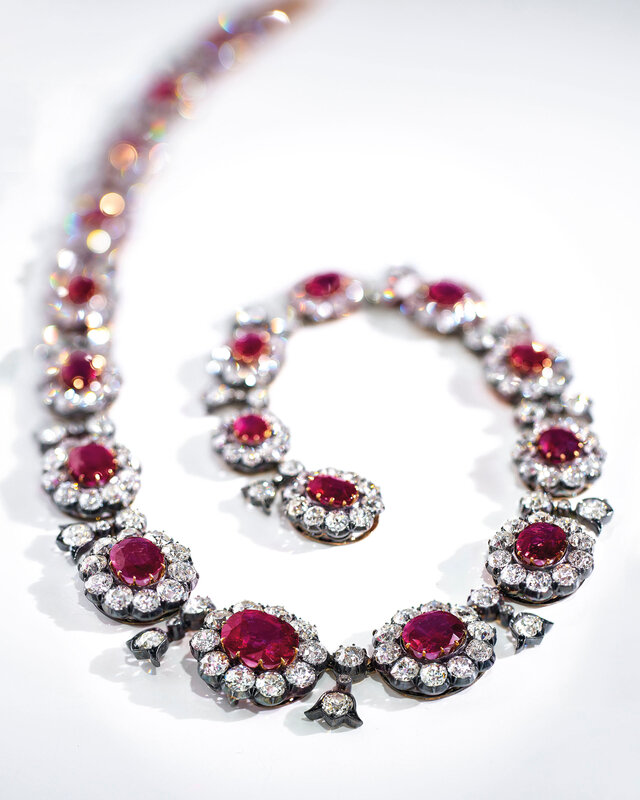 Lot 127. Mid-19th century Burmese ruby and diamond necklace. Estimate CHF 350,000 - CHF 550,000 (USD 350,000 - USD 550,000). Price realised CHF 615,000. © Christie's Images Ltd 2019.
Oval-shaped rubies, old-cut diamonds, silver and gold, 1850s, 39.0 cm.
SSEF, 2019, report no. 108342: Burma (Myanmar), no indications of heating, none to minor oil, Appendix letter.

Provenance: Cornelia, Countess of Craven (1877-1961)
London, 30 November 1961, lot 69.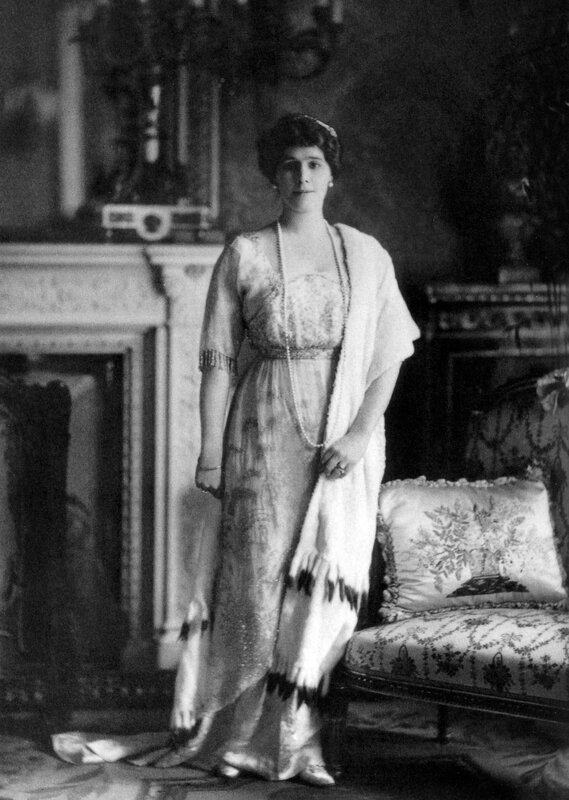 Cornelia, Countess of Craven (1877-1961)
Formerly known as Cornelia Sherman, Mrs Bradley-Martin was the daughter and heiress of a wealthy merchant. Her husband was the son of an established and prominent banker. Their daughter Cornelia married William George Robert Craven in 1893, thus becoming Countess of Craven, at the tender age of sixteen.
Together with her parents, Cornelia Countess of Craven helped organising the Bradley-Martin Ball in February 1898 at the Waldorf Hotel in New York City, reputedly 'one of the most expensive events to ever be recorded', due notably to its lavish and extravagant theme: Versailles in the 17th century. In addition to transforming the Waldorf Hotel into an opulent and regal Versailles, the 800 guests were requested to dress the part. Many choose to imitate royalty, wearing expensive and ornate clothing, embellished by the most spectacular jewellery, including some jewels purchased at the French Crown Jewels auction in 1887.
Mrs Bradley-Martin herself chose to dress as Mary Queen of Scots, wearing a fabulous ruby and diamond necklace, rumoured to have been the one that previously belonged to Madame Royale, Duchess of Angoulême.
Christie's. Magnificent Jewels, Geneva, 12 November 2019