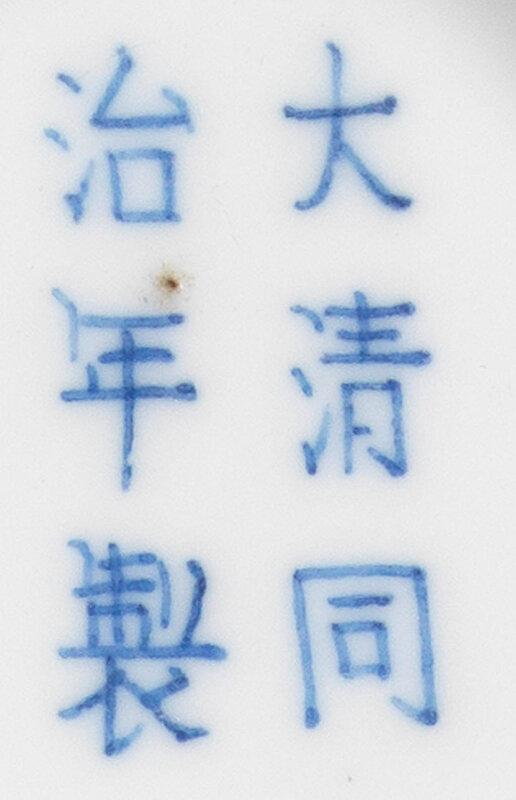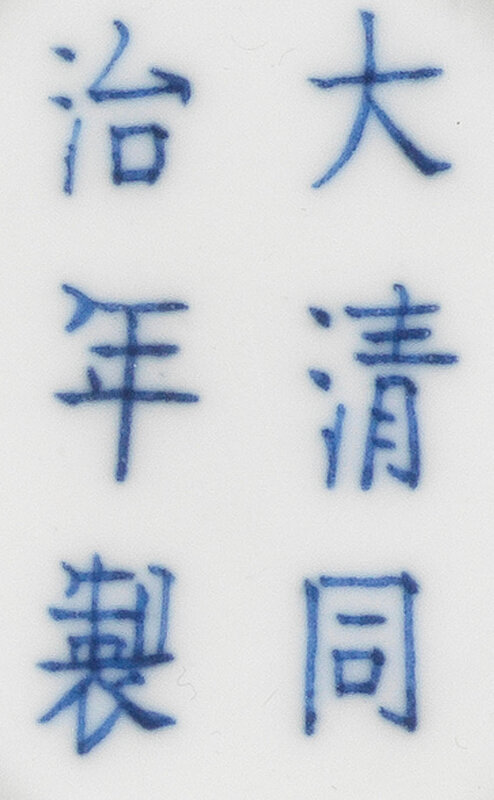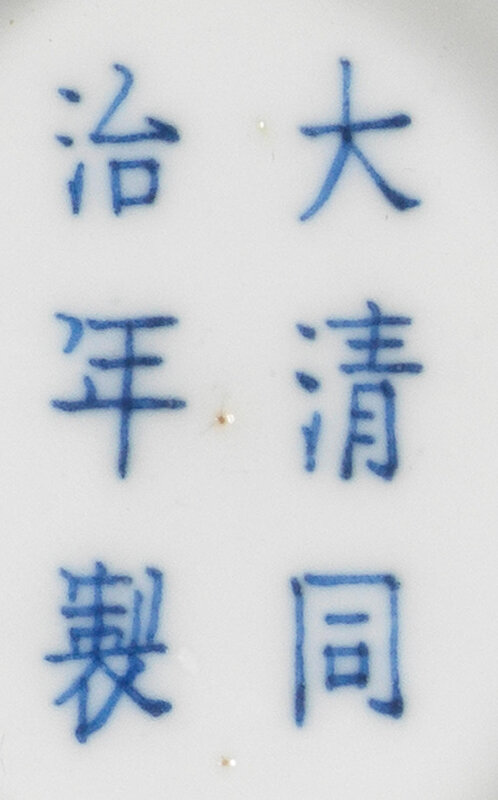 Lot 77. Three blue-glazed bowls, Tongzhi six-character marks and of the period (1862-1874). Each 14.9cm (5 7/8in) diam. Estimate: £1,500 - £2,000. Sold for £ 8,187 (€ 9,558). Photo: Bonhams.
Each elegantly potted with deep rounded sides rising from a short slightly tapering foot to a flared mouth rim, covered around the exterior with an attractive deep-blue glaze thinning at the mouth and foot rim, the interior and base white.
Provenance: Ludwik Rajchman (1881-1965), great-grandfather of the present owner.
Note: Lots 76-81 were all purchased by Ludwik Rajchman probably in the early 1930s in China, when he was serving as first Director of the League of Nations Health Organisation (1921-1938).

A bacteriologist by training in his homeland, Poland, Rajchman was very active in his early career in the fight against several waves of a typhus epidemic which was devastating Eastern Europe. For this success, he was identified as an important medical coordinator by the League of Nations, which appointed him in 1921 to set up a Health Organization for the League of Nations based in Europe. As part of his innovative international medical programmes, he visited China regularly, and played an important role in helping the Chinese establish a quarantine system on the China/Japan border. He was held in great esteem by the Chinese for his services to improving health at all levels of the Chinese population during the 1920s and '30s. He was a close friend of the wife and family of T. V Soong, the Chinese Minister of Finance, who became head of the Bank of China during the Second World War. (T.V Soong's sister Mei-Ling would later marry President Chiang Kai-Shek).

As a direct result of his friendship with the major political figures in China during the later years of the Republic, Ludwik Rajchman was detested by the victorious Chinese Communist factions. After the War, therefore, he turned his attention to new challenges. When the United Nations Relief and Rehabilitation Administration announced at a United Nations meeting in Geneva that it would be putting an end to its relief efforts, Rajchman objected vociferously and called for the creation of a Fund dedicated to helping children throughout the world. His proposal was accepted and by the beginning of 1947, the new body called UNICEF was already helping children, notably in nutrition and immunization. Rajchman remained Chairman of the Board at UNICEF until 1950 and refused to be paid for his work.
Bonhams. Fine Chinese Art, London, 7 Nov 2019