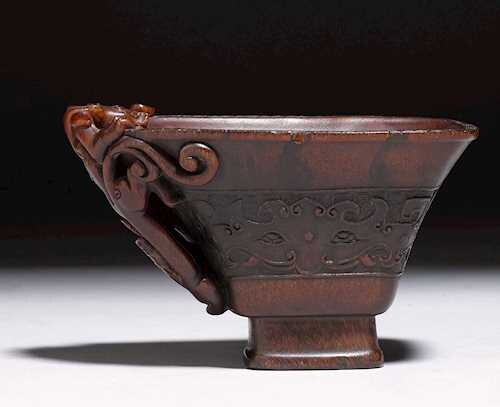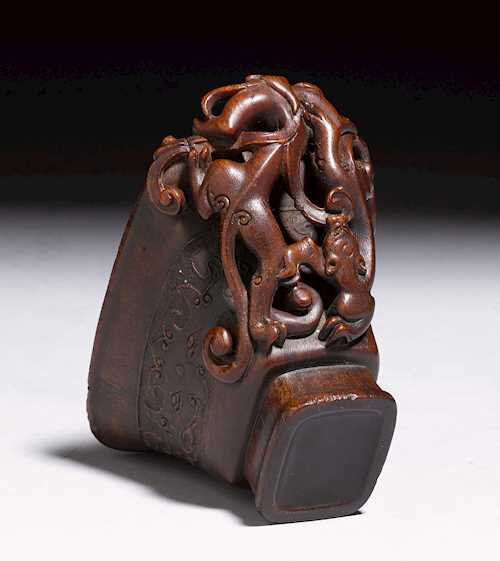 Lot 205. A small rhinoceros horn libation cup with archaistic decoration, China, 17th century. Height 7.3 cm. Estimate CHF 25 000 / 35 000 (€ 21 930 / 30 700). © Koller Auktionen AG
Open-work carved chilong handle. Minor chips.
This object contains material of endangered species and is subject to certain trade restrictions. Prospective buyers should familiarize themselves with relevant customs regulations prior to bidding if they intend to import it into another country.
Koller Auktionen AG. Asian Art: Himalaya, China - Tuesday, 03. December 2019