Greek helmet, Corinthian type, archaic period, circa mid 6th century BC. Bronze, H 20.3 cm. © ARTANCIENT.
Provenance: from the collection of Axel Guttmann (1944-2001), inventory n° H308.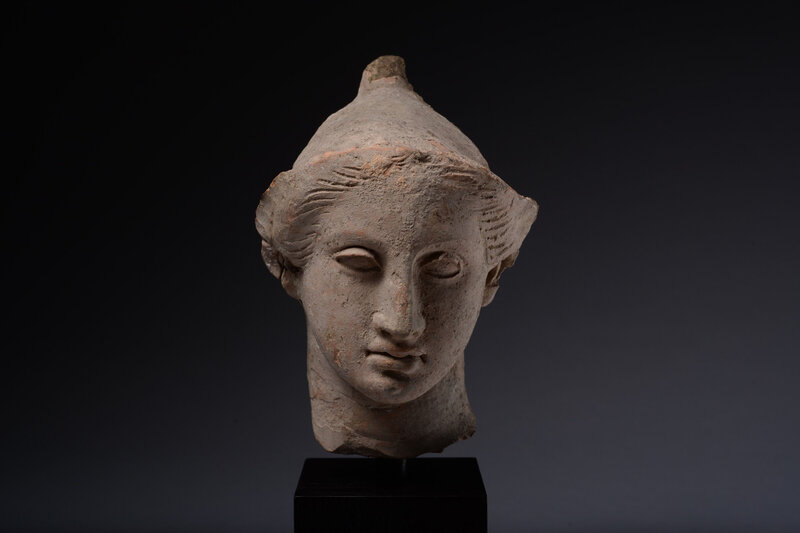 Head of a youth, Italy, Tarentum, circa 4th century BC. Terracotta, H 16.5 cm. © ARTANCIENT.
Provenance: collection of Count Henri d'Epinay (1940-2017), Longuenesse, France, acquired early 20th century.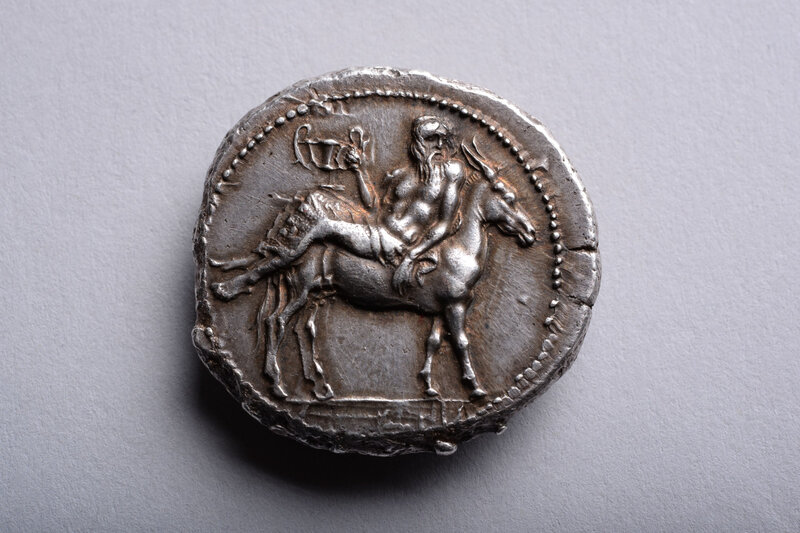 Tetradrachm minted in Mende, Macedoin, circa 460-423 BC. Silver, Ø 2.85 cm. © ARTANCIENT.
The reverse with a vine, laden with four bunches of ripe grapes, surrounded by a raised and incuse square. The inscription reads: MENΔAION.
Provenance: reputedly from the Kalliandra hoard, 1913; collection of Claudius Côte (1881-1956); Feuardent Frères, 4 December 1936, lot n° 30.