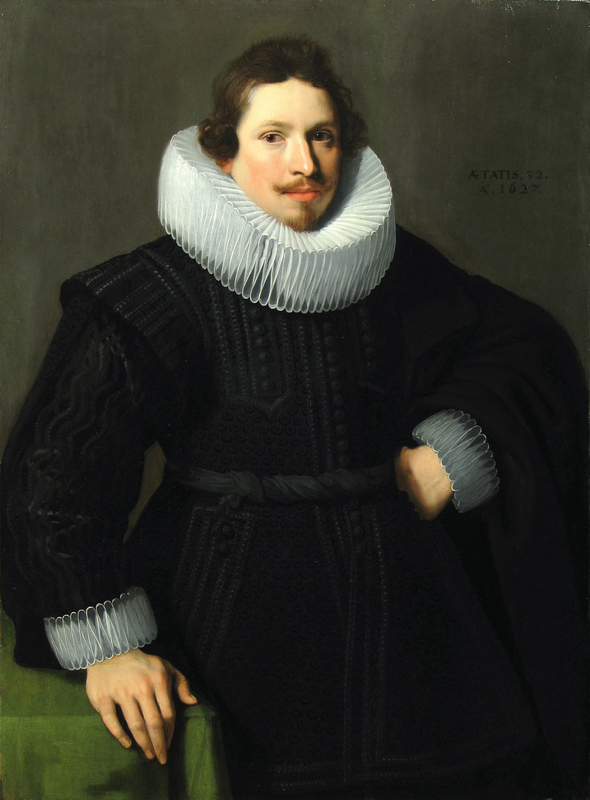 Gaspar De Crayer (Antwerp 1582-1669 Ghent), Portrait of a man, 1627. Oil on panel,100 x 73 cm. Inscribed: AETATIS 32. / A° 1627. Antwerp guild mark on the back. © Costermans
Certificate issued by Dr. Hans Vlieghe and attribution confirmed by Dr. Sabine Craft at RKD.
Provenance: Rudolph Lepke, Berlin, sale of 28 November 1911, lot 123 as Anton van Dyck; private collection, France.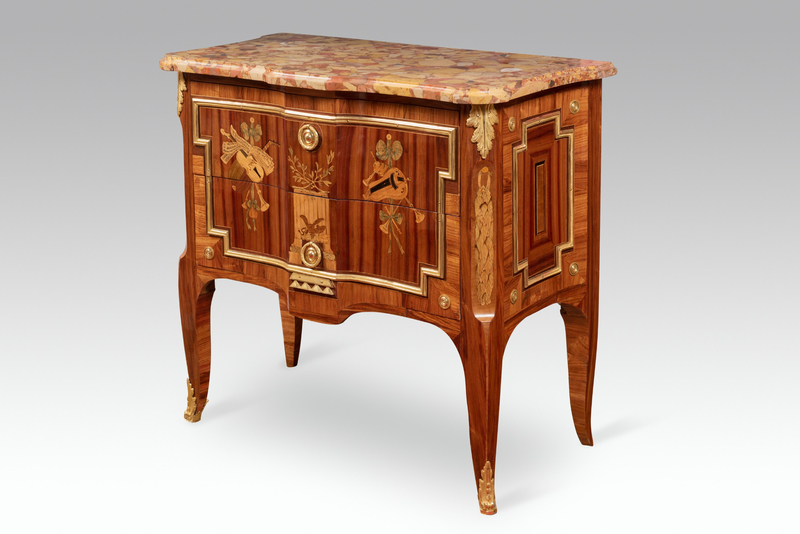 Nicolas Petit (Chaource, France 1732-1791), Louis XVI commode with musical instruments, France, second half of the 18th century. With a Brèche d'Alep marble top and gilt bronze detail. Stamped: NICOLAS PETIT (Master in 1761),86 x 94 x 50.5 cm. © Costermans
Frans Francken II (Antwerp, 1581-1642) & Gaspar van den Hoecke (Antwerp, 1585-1662), The sword of Damocles, circa 1610. Oil on panel,75 x 61 cm. Number on the back: N14. © Costermans
Certificate issued by Dr. Ursula Härtung.
Provenance: acquired before 1958 by the family of the present owner; private collection, Paris.