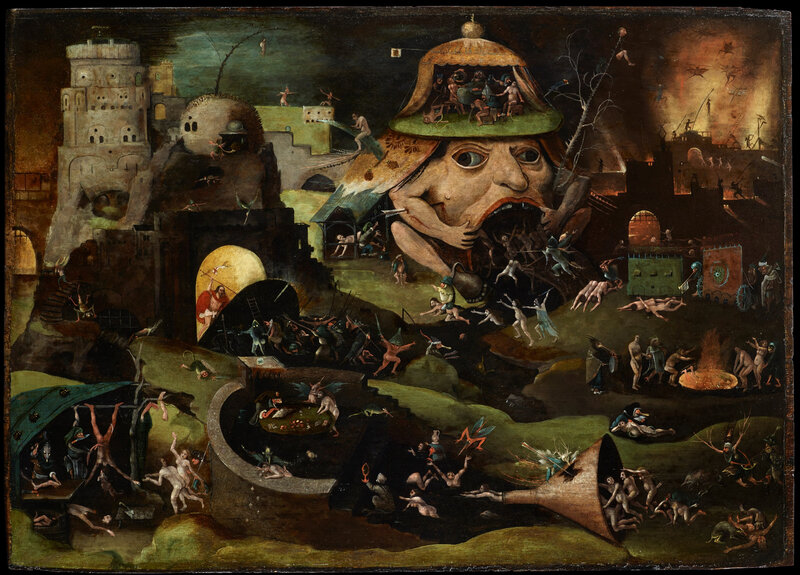 Follower of Hieronymus Bosch ('s-Hertogenbosch, 1450-1516), Christ in Limbo. Oil on panel, 52.8 x 73.7 cm. © De Jonckheere.
Provenance: Sale Sotheby's, London, 9 December 2004, lot 109; private collection, Europe.
David Teniers (Antwerp 1610-1690 Brussels), The dentist or the tooth puller. Oil on panel, 27 x 39 cm. Signed: D.TENIERS.FEC. © De Jonckheere.
Provenance: collection of Vicomte de Choiseul; Estate of Madame G., Paris Drouot, 12 and 13 November 1952, cat n° 81, Pl. VII; De Jonckheere, Paris, 1997; private collection.
Jacob Grimmer (Antwerp, circa 1526-1589), Panoramic landscape with shepherds in front of a castle, 1571. Oil on panel, 102 x 144.5 cm. Signed and dated at the bottom: Grimmer F. / A° 1571. © De Jonckheere
Provenance: private collection.
Literature: R. Bertier de Sauvigny, 'Jacob et Abel Grimmer, catalogue raisonné', La Renaissance du Livre, 1991