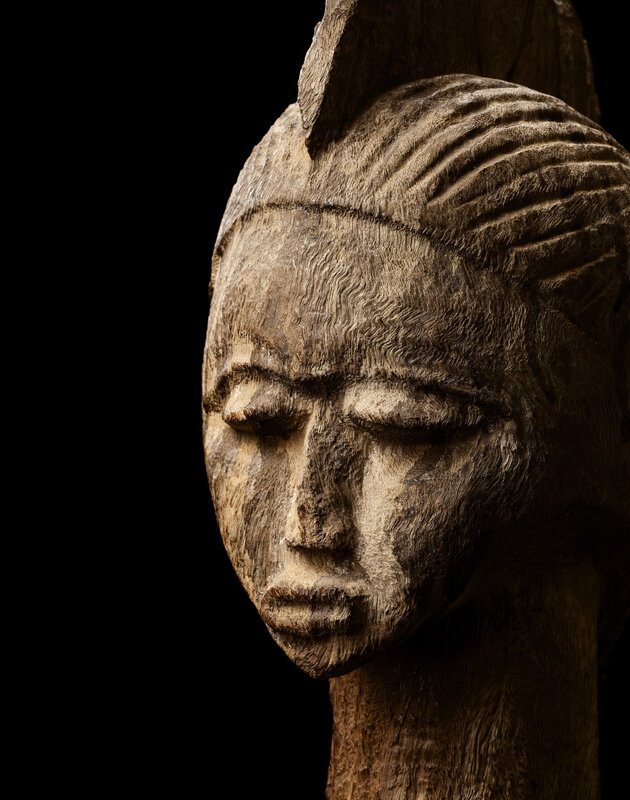 Baàthil head, Lobi people, Burkina Faso, C-14 Datation, 18th century. Wood, sacrificial patina. © Adrian Schlag
Provenance: collection Helmut Zake, Heidelberg; probably collected by Stuttgart.
Literature: Dr. K-F. Schaedler, 'Lexikon der Afrikanischen Kunst und Kultuur', Klinkhard & Biermann, Munich, 1994.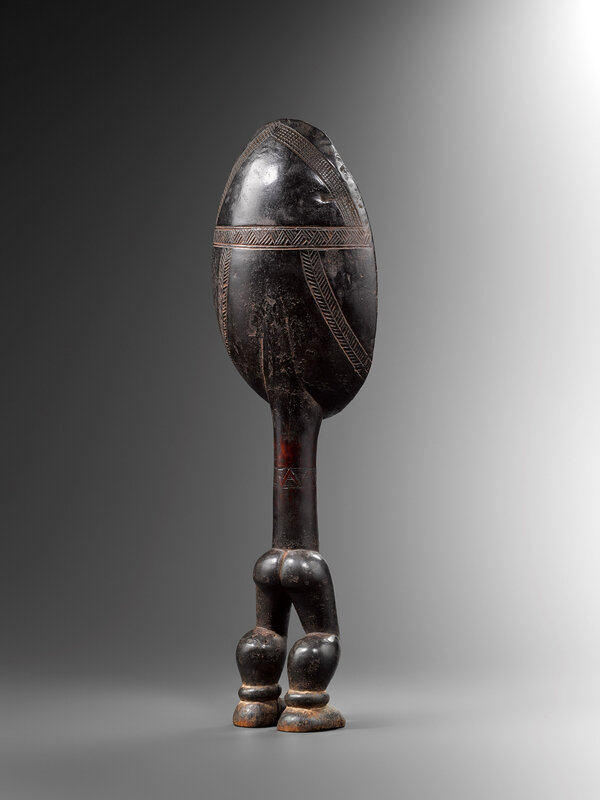 Ceremonial ladle (Wakemia or Wunkirmian), Civilization Dan, Ivory Coast, end 19th century, early 20th century. Wood. H 54 cm. © Adrian Schlag.
Provenance: acquired in situ in the 1970s by a French medicin; thence in the family.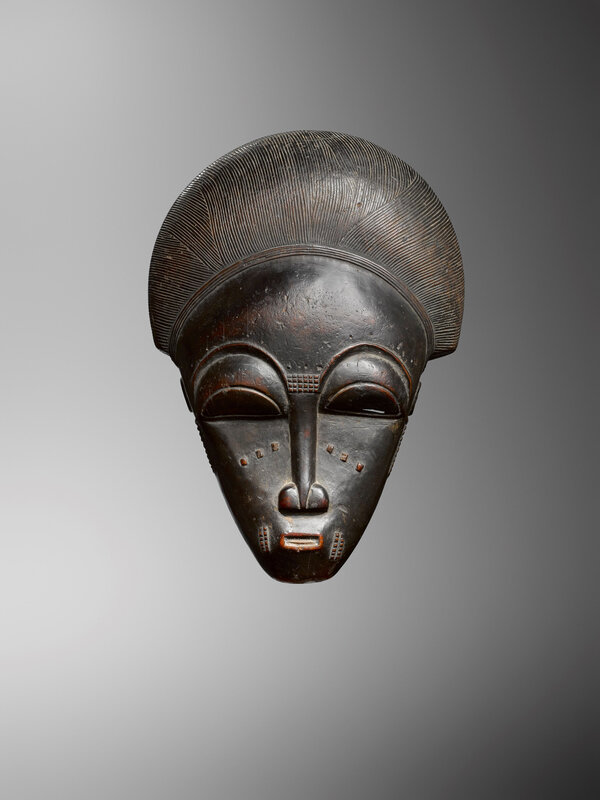 Mblo mask of the Totokro master, Civilization Baule, Ivory Coast. Wood. H 28 cm. © Adrian Schlag.
Provenance: private collection of a French diplomate, aquired in the United States beginning of the 1950s; thence in the family