Powder-horn decorated with the coat-of-arms of the Radziwill princes, Poland, early 18th century. Horn and amber. 26 cm. © Dario Ghio.
Made of light horn, the flask is carved with the crowned coat-of-arms of the noble Polish Radziwill family above the Order of the White Eagle on one side, and with trophies on the other, both decorations surrounded by curls; fish head-shaped fuse; amber plaques at the base with a hunting scene (a dog chasing a deer).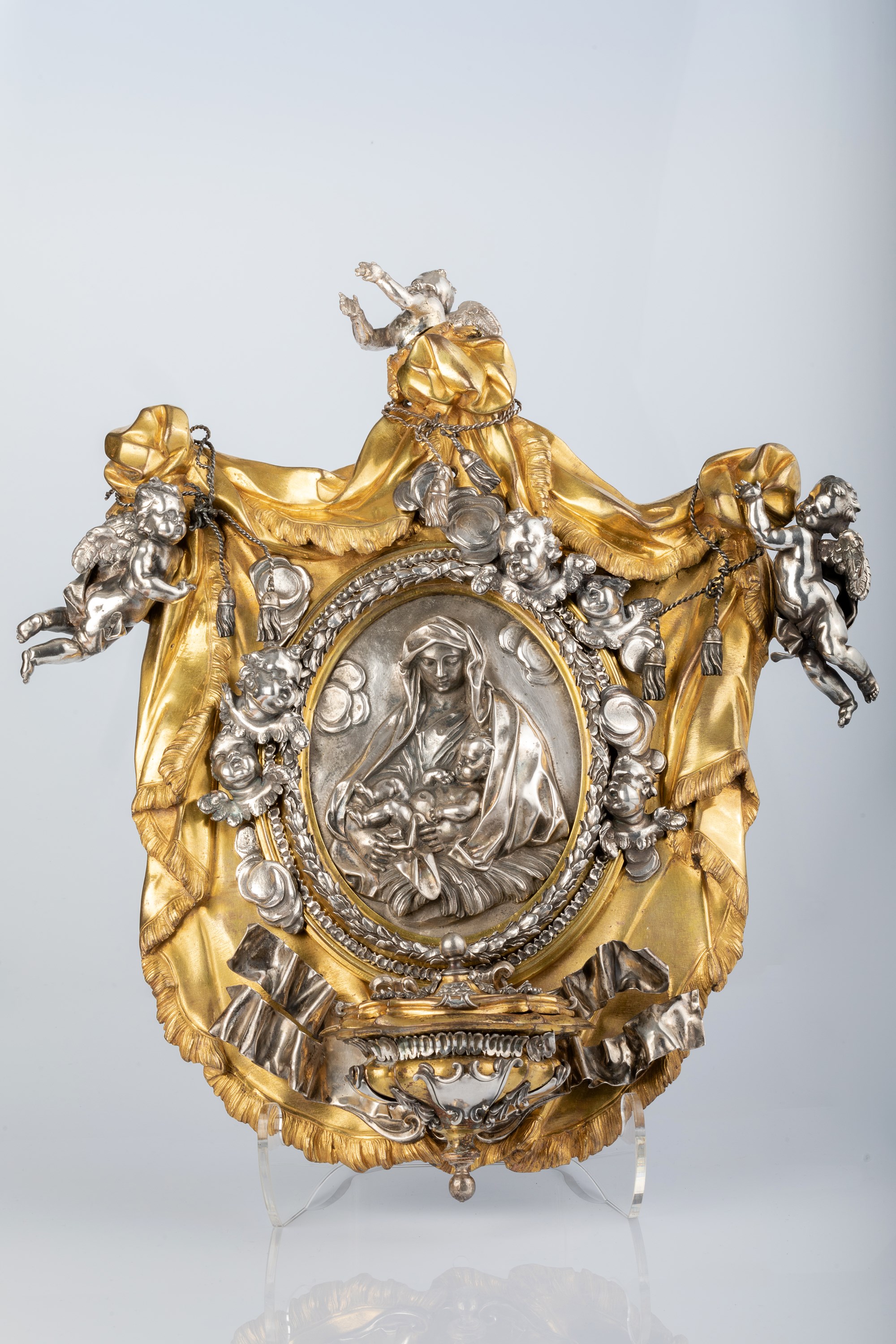 Antonio Politi (1703-1747), Holy water stoup, Rome, first quarter of the 18th century. Silver and gilt-bronze, 36 x 33 cm. © Dario Ghio.