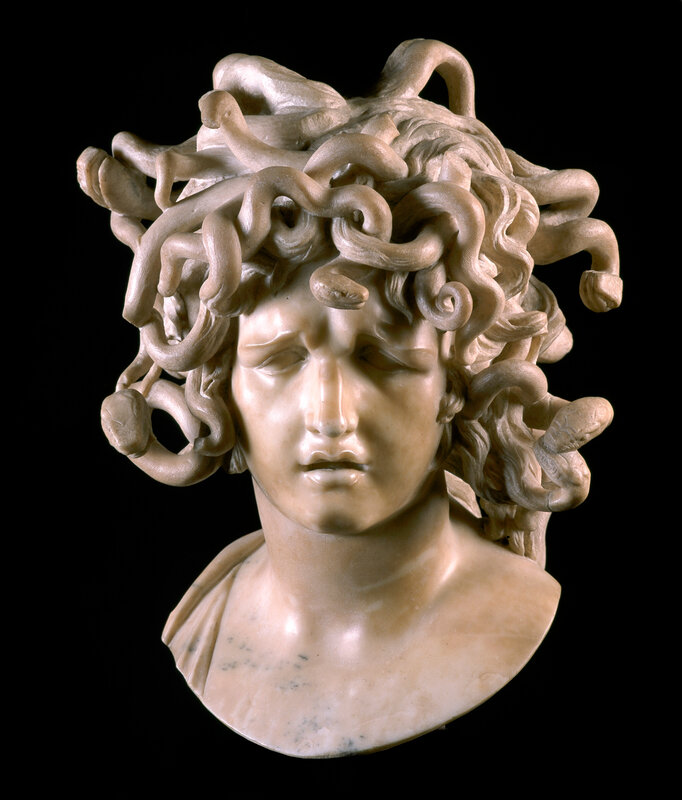 Gian Lorenzo Bernini (Naples 1598 – 1680 Rome), Medusa, 1638–1640. Marble with traces of original patina, h. 46 cm, Rome, Musei Capitolini, Palazzo dei Conservatori © Sovrintendenza Capitolina, Musei Capitolini – Pinacoteca Capitolina, Rome.
AMSTERDAM - In the first decades of the 17th century a new generation of ambitious artists led by the brilliant painter Caravaggio and sculptor Bernini shook the eternal city of Rome from its slumber. They introduced a new language to art that dispensed with elegance and incited the emotions. This was Baroque, a spectacular artistic style charged with drama, dynamism and bravura, which sparked intimate collaborations between painting, sculpture and architecture. This was a revolution in Western art, one that started in Rome and resonated throughout Europe.
Caravaggio-Bernini. Baroque in Rome is an exhibition of more than 70 masterpieces by Caravaggio, Bernini and their contemporaries. The paintings and sculptures are on loan to the Rijksmuseum from museums and private collections around the world.
Michelangelo Merisi da Caravaggio (Milan 1571 – 1610 Porto Ercole), Narcissus, around 1601. Canvas, 113.3 × 94 cm, Rome, Gallerie Nazionali d'Arte Antica, Palazzo Barberini © Gallerie Nazionali di Arte Antica - Bibliotheca Hertziana, Istituto Max Planck per la storia dell'arte/Enrico Fontolan
Barok in Rome
This joyous Italian counterpart to the reserved and austere Protestant Dutch culture of the 17th was overlooked in the Netherlands. Elsewhere, however, it sparked an artistic revolution, and its impact was felt throughout Catholic Europe. The leading lights of Baroque in Rome were Michelangelo Merisi da Caravaggio (1571-1610) and the sculptor Gian Lorenzo Bernini (1598-1680), two geniuses around whom many other talented artists flocked. The arts in Rome were booming in the first decades of the 17th century, and in the space of just a few years the eternal city was transformed into an international pressure cooker bursting with new artistic ideas and initiatives. This vibrant climate formed the ideal conditions for the birth of a new style, one that would be only be named 'Baroque' much later – from the Portuguese barocco, for the irregular form of a natural pearl. More than ever before, painters teamed up with sculptors, and the central figures in this exhibition – Caravaggio, Bernini and their kindred spirits – embody this artistic fraternalism. Together, their works tell a story of immense artistic vigour in Rome and radical renewal in the arts in the approximate period from 1600 to 1640. The exhibition will be guided by key terms in the artistic vocabulary of the time, such as wonderment (meraviglia), vivacity (vivezza), motion (moto), jest (scherzo) and horror (terribilità).
Gian Lorenzo Bernini (Naples 1598 – 1680 Rome), St Sebastian, Rome, 1617. Marble, h. 98.8 cm. Private collection; on loan to Museo Thyssen-Bornemisza, Madrid © Photo: Museo Nacional Thyssen-Bornemisza, Madrid
Caravaggio and Bernini
Baroque began in Rome in the moment around 1600 when Caravaggio was causing a sensation with powerful chiaroscuro paintings imbued with an utterly innovative and intense naturalism. His radical art started a movement with many followers – they would later come to be known as Caravaggisti – including Italian artists such as father and daughter Gentileschi, Borgianni, Bartolomeo Manfredi, Guercino, Baglione and Mattia Preti, as well as the Dutch artsist Ter Brugghen and Honthorst van Van Baburen, for example. Just a few years after Caravaggio's death in 1610, the multitalented sculptor Bernini came to the fore with a series of impressive and technically virtuoso sculptures that evoke drama, natural vitality and motion. In the decades that followed, Bernini's sculptural work gave new impetus to Caravaggio's legacy, one that radically altered the face of Rome. The sculptor's innovations are felt to this day in any number of artistic terrains, including lifelike portraits, grand mausoleums, sculpted fountains and church architecture.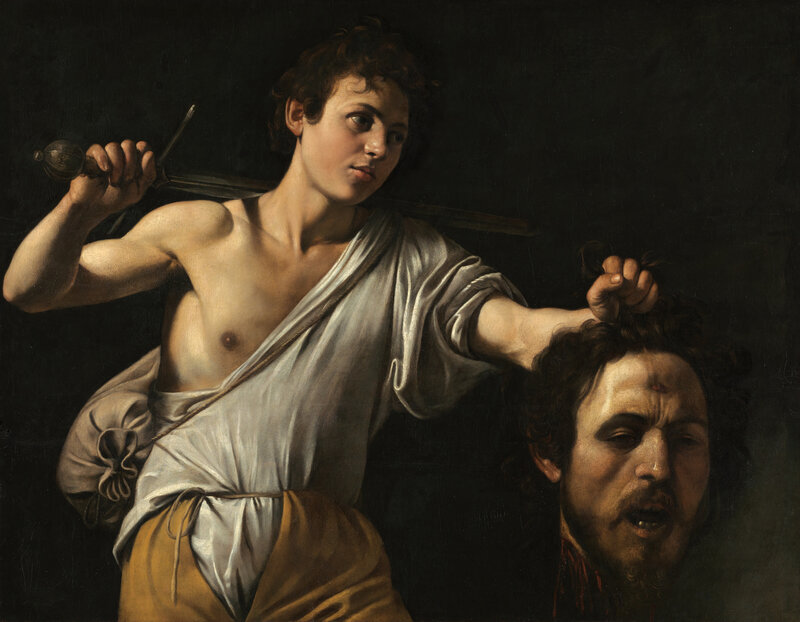 Michelangelo Merisi da Caravaggio (Milan 1571 – 1610 Porto Ercole), David with the Head of Goliath, Rome, c. 1600/1601. Poplar, 90.5 × 116 cm, Vienna, Kunsthistorisches Museum © KHM-Museumsverband
Highlights
The exhibition highlights are Caravaggio's mesmerising Narcissus, his Boy Bitten by a Lizard and The Crowning with Thorns, and Bernini sculptures such as the rarely exhibited early work Bacchus, his poignant Saint Sebastian, the bust of Medusa, as well as striking marble portraits of Thomas Baker and Cardinal Richelieu, and a painting titled Self-Portrait. Other paintings in the exhibition are by Ludovico and Annibale Carraci, Guido Reni, Giovanni Baglione, the Gentileschis, Nicolas Poussin, Simon Vouet, and the eccentric artist Tanzio da Varallo.
Other sculptures include works by Alessandro Algardi such as his black marble Sonno (Sleep), the dancing Rondinini Faun by the Flemish-Roman sculptor François du Quesnoy, and Francesco Mochi's never-before-seen bronze horse at full trot.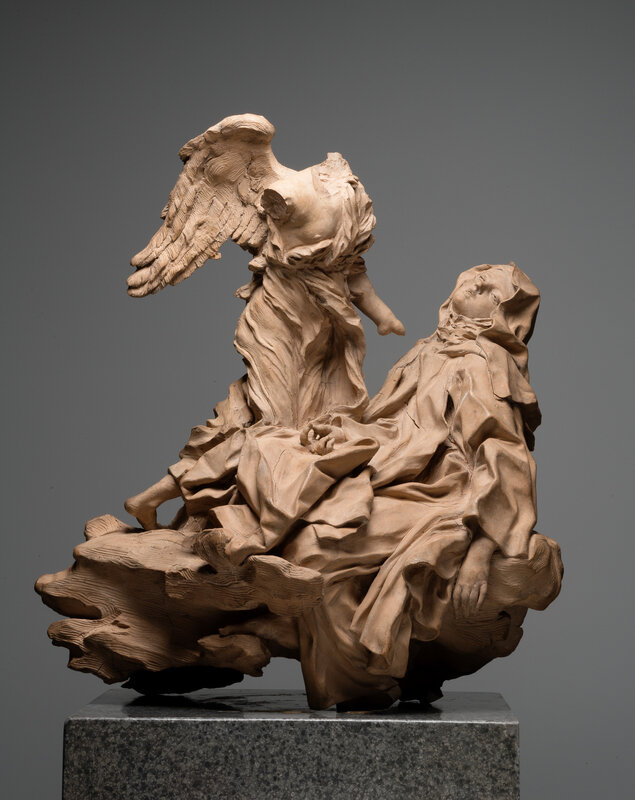 Gian Lorenzo Bernini (Naples 1598 – 1680 Rome), The Ecstasy of St Teresa, Rome, 1647. Terracotta, h. 47 cm, St Petersburg, The State Hermitage Museum © St Petersburg, The State Hermitage Museum
Formafantasma
The exhibition is designed by Simone Farresin and Andrea Trimarchi at Studio Formafantasma in Amsterdam. This Italian designer duo have chosen an elegant, understated style that leaves ample space for the Baroque language of the artworks to fully manifest itself. The subtle use of colour and material – including the integration of Kvadrat fabrics and warm hues – creates a contemporary environment for the powerful 17th-century art.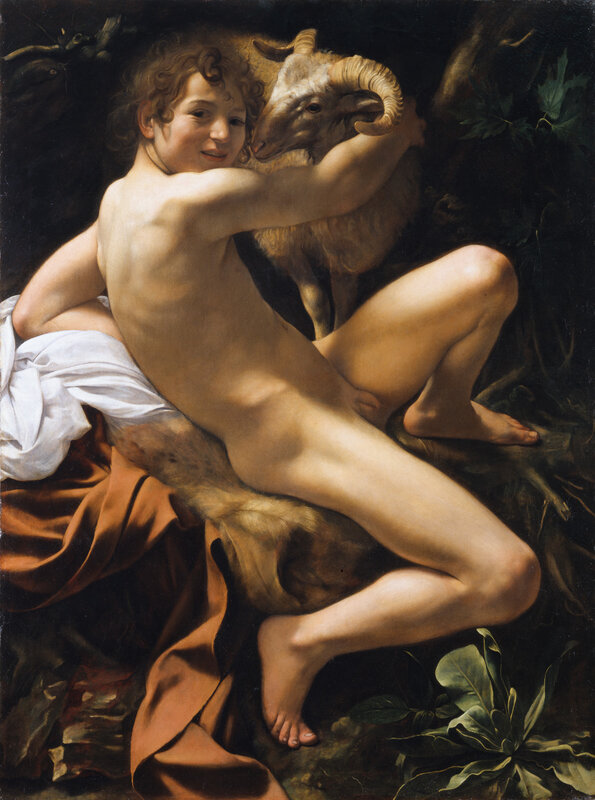 Michelangelo Merisi da Caravaggio (Milan 1571 – 1610 Porto Ercole), St John the Baptist, Rome, c. 1602. Canvas, 129 × 95 cm, Rome, Musei Capitolini, Pinacoteca Capitolina © Sovrintendenza Capitolina, Musei Capitolini – Pinacoteca Capitolina, Roma.
The exhibition came about in close collaboration with the Kunsthistorisches Museum in Vienna, where it ran from 15 October 2019 to 19 January 2020.
A richly illustrated catalogue is being published in Dutch and English editions to accompany the exhibition, titled Caravaggio-Bernini. Early Baroque in Rome. Publisher: Hannibal. Price: €39.95
The exhibition will be accompanied by an audio tour and a series of podcasts.
Group tours will be available in Dutch and English. Tours will also be available in sign language, and for blind and visually impaired visitors.
The 22 March edition of the Rijkslezing ('RijksLecture') series of lectures will be dedicated to the Caravaggio-Bernini. Baroque in Rome exhibition. There will also be a special concert programme.
The Caravaggio-Bernini. Barok in Rome exhibition is made possible in part by Ammodo, ING, Kvadrat, Rijks Patrons and the Dutch Ministry of Education, Culture and Science.
14 February until 7 June 2020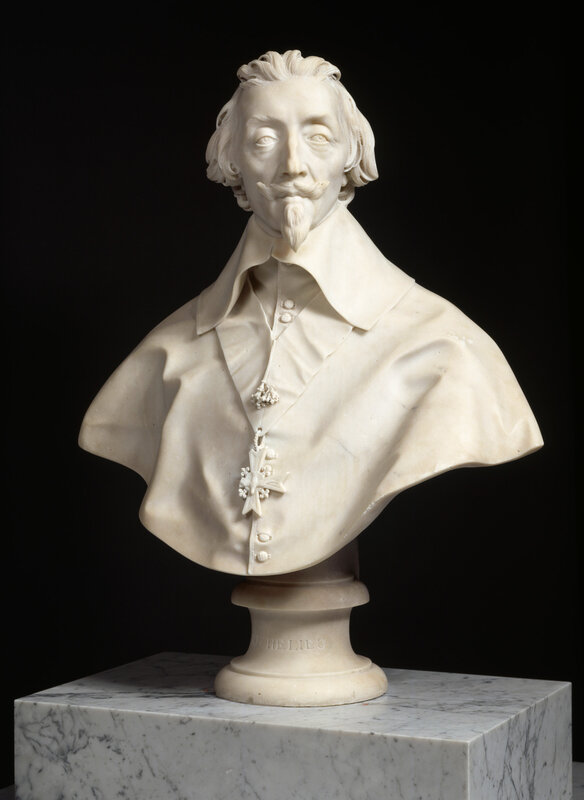 Gian Lorenzo Bernini (Naples 1598 – 1680 Rome), Cardinal Armand-Jean du Plessis (1585–1642), Duc de Richelieu, Rome, 1640–41. Carrara marble, h. 83 cm (incl. pedestal), Paris, Musée du Louvre © Photo RMN-Grand Palais (musée du Louvre) / Hervé Lewandowski
Michelangelo Merisi da Caravaggio (Milan 1571 – 1610 Porto Ercole), The Crowning with Thorns, Rome, c. 1603. Canvas, 127 × 166 cm,Vienna, Kunsthistorisches Museum © KHM-Museumsverband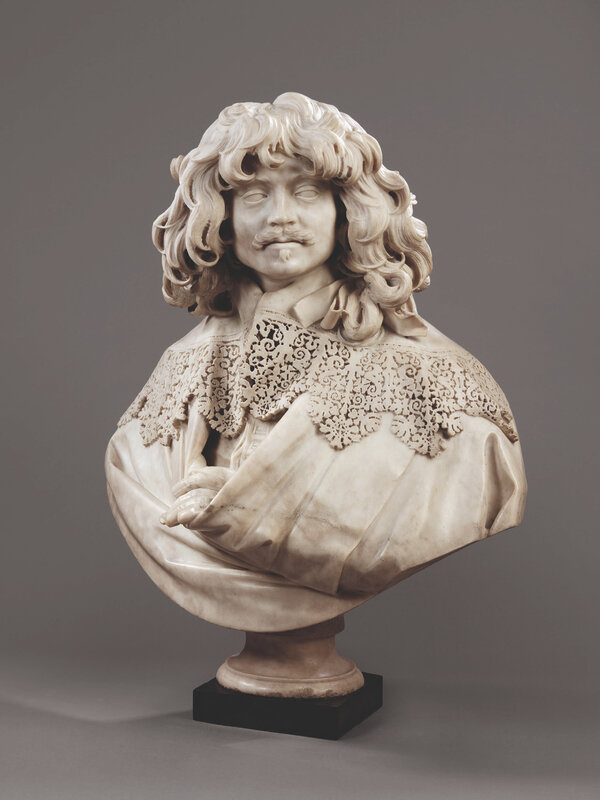 Gian Lorenzo Bernini (Naples 1598 – 1680 Rome), Portrait Bust of Thomas Baker (1606-58), Rome, c. 1638. Marble, Victoria & Albert Museum © Victoria and Albert Museum, London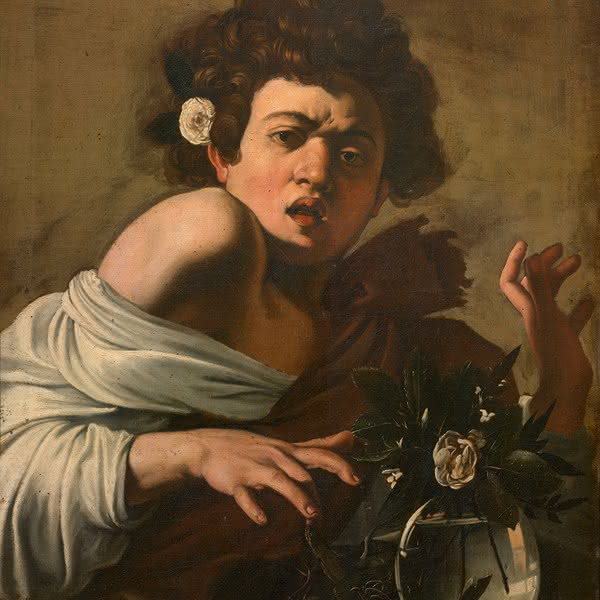 Michelangelo Merisi da Caravaggio (Milan 1571 – 1610 Porto Ercole), Boy Bitten by a Lizard, Rome, c. 1597/98. Canvas, 65.8 × 49.5 cm, Florence, Fondazione di Studi die Storia dell'Arte Roberto Longhi © Florence, Fondazione Roberto Longhi
Michelangelo Merisi da Caravaggio, Madonna of the Rosary, around 1601/03, Wien, Kunsthistorisches Museum © KHM-Museumsverband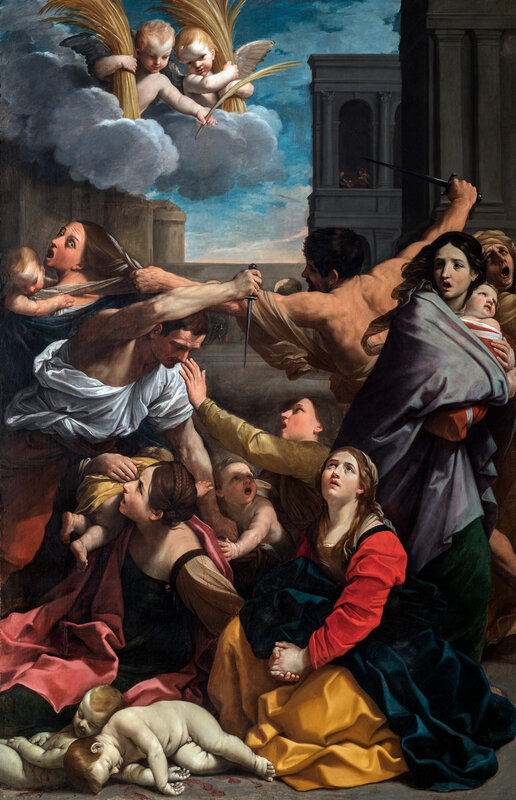 Guido Reni (Calvenzano 1575–1642 Bologna), Massacre of the Innocents, Rome, 1611. Canvas, 268 × 170 cm,Bologna, Pinacoteca Nazionale© Polo Museale dell'Emilia-Romagna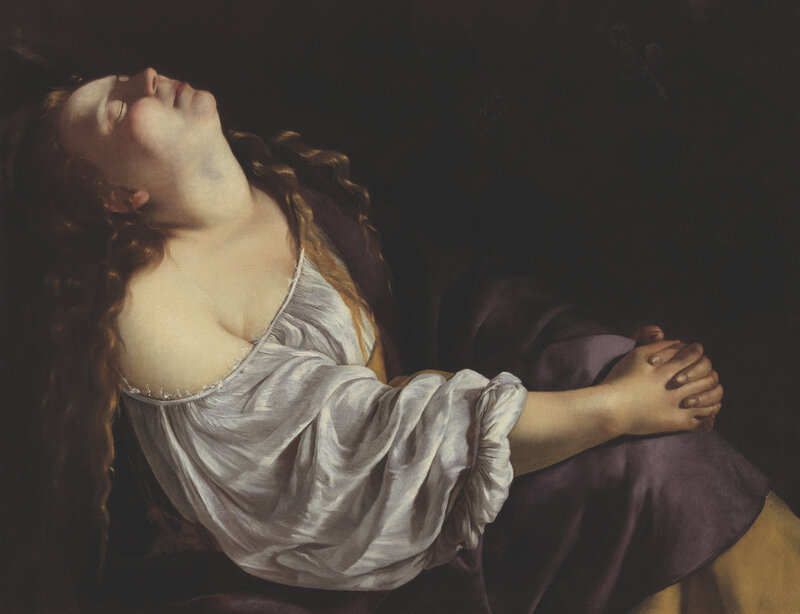 Artemisia Gentileschi (Rome 1593 – c. 1654 Naples), Mary Magdalene in Ecstasy, Rome or Venice, 1620–25. Canvas, 81 × 105 cm. Private European collection © Photo: Dominique Provost
Francesco Mochi, Bust of a Youth (Saint John the Baptist?), 1625-1645. Marble, on variegated black marble socle, 40.5 × 33 × 29 cm, Art Institute Chicago. © Art Institute Chicago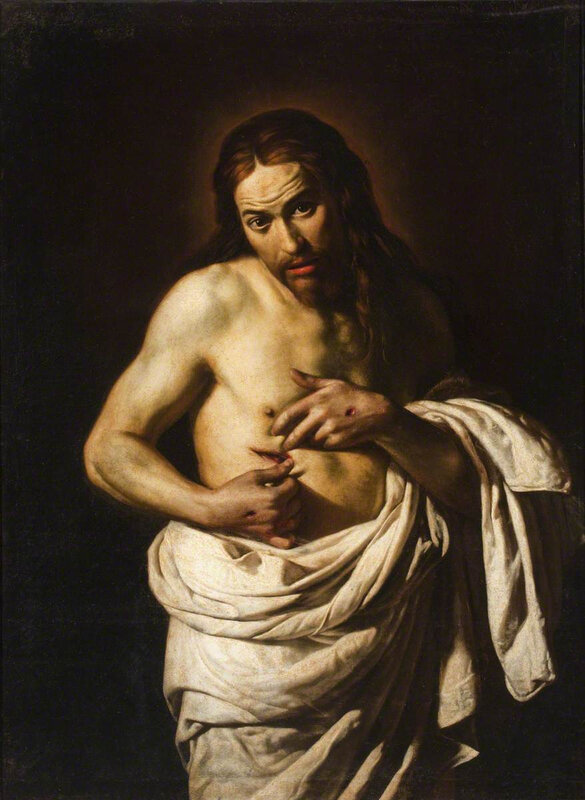 Giacomo Galli (active c.1605-1623), Christ Displaying His Wounds, oil on canvas, 132.1 x 99 cm, Perth & Kinross Council. © Perth & Kinross Council