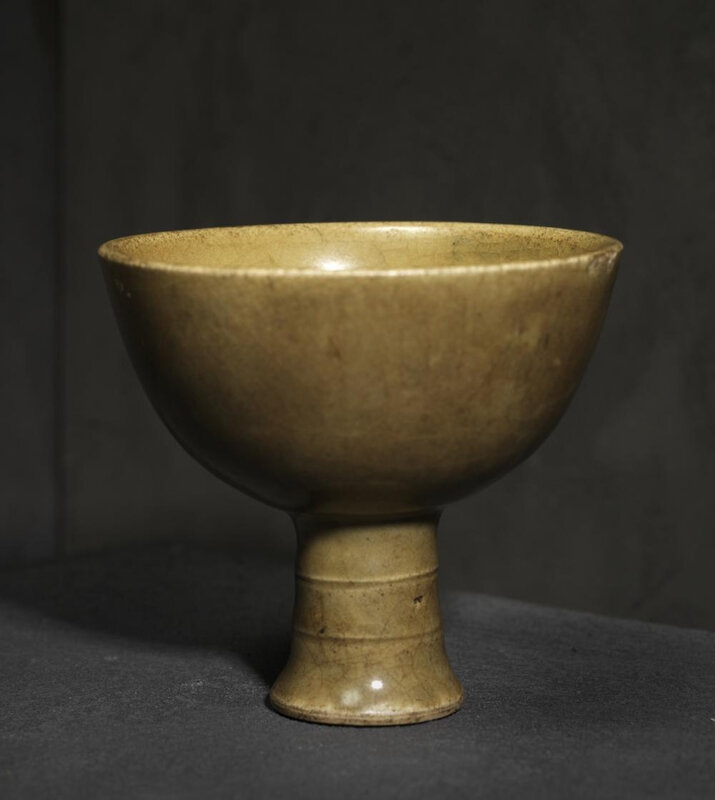 Lot 248. Coupe sur pied annelé, Grès à couverte olive, Vietnam, Dynastie Lê, 15°-16° siècle; D. 11,5 cm. Estimation: €1,000 - €1,500. Sold: 850 €. © Cornette de Saint-Cyr.
Belle coupe caractéristique des productions des fours de Bát Tràng.
Provenance : Porte une étiquette de l'ancienne collection Pouyanne, n°T58.
Références: - Philippe Truong :"The Elephant and the Lotus, Vietnamese ceramics in the Museum of fine arts, Boston" 2008. n° 109.
Cornette de Saint-Cyr. ART PRÉCOLOMBIEN - ART D'ASIE, 9 Juin 2020