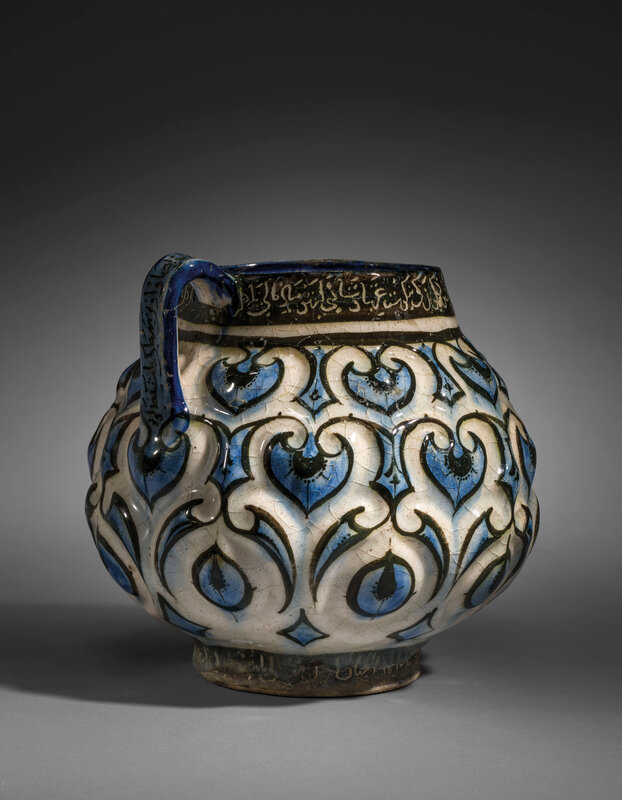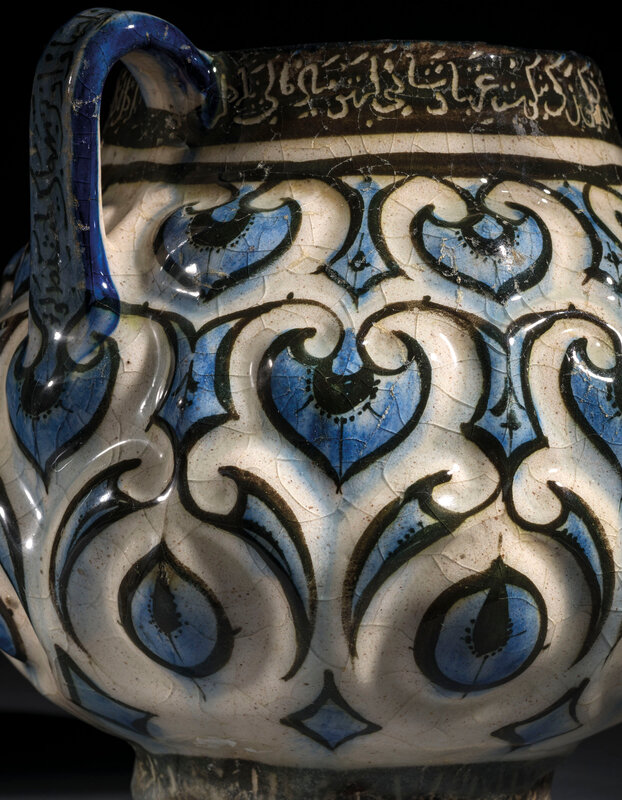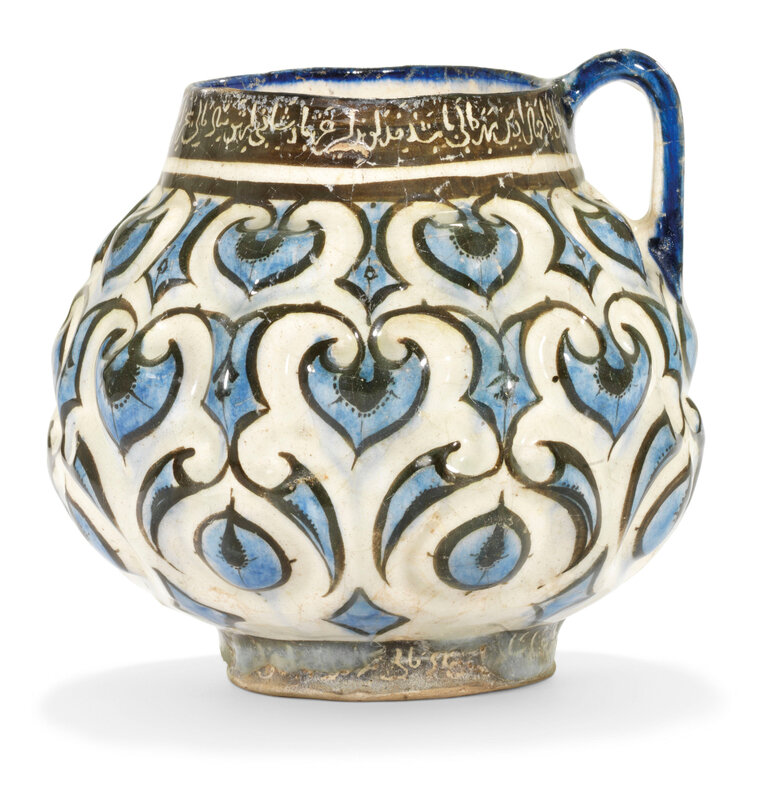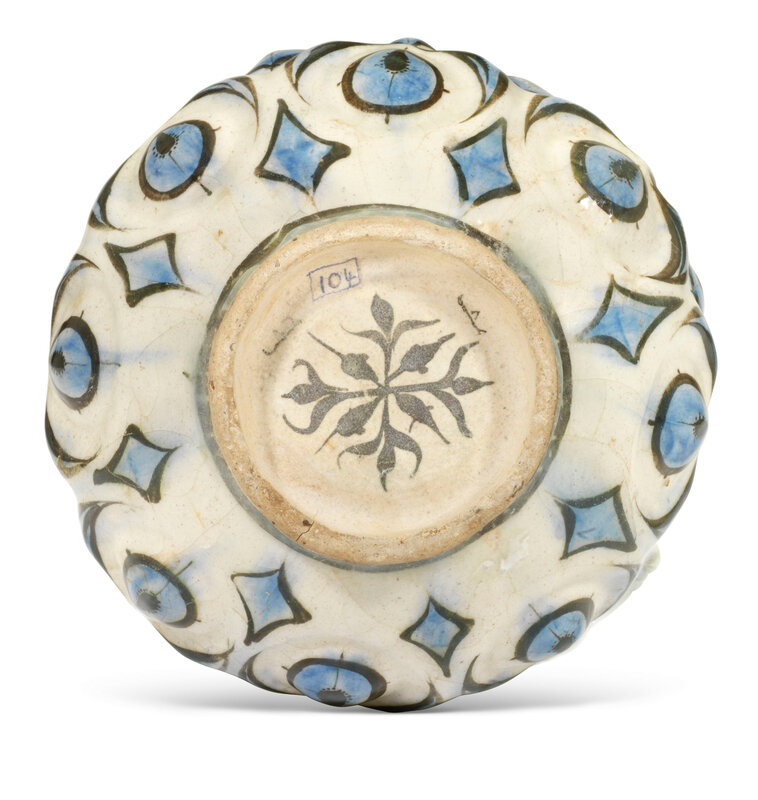 Lot 4. A Kashan moulded cobalt-blue, black and white jug, Central Iran, Early 13th century; 6 7/8in. (17.5cm.) high. Estimate GBP 50,000 - GBP 70,000 (USD 64,000 - USD 89,600). © Christie's Images Ltd 2020.
The spherical body moulded with a lattice of arabesques highlighted in blue and black, a band of reserved naskh inscription engraved on black around the rim, the handle and foot each with a band of similar inscription on light blue, the underside with a radiating quatrefoil waterweed motif, intact, negligible glaze chips.
The Collection of the Late Dr. Mohammed Said Farsi.
Provenance: Charles Kettaneh collection, (d.1985), Beirut and Paris, from whose estate sold
Hôtel Drouot, Paris, 1-2 Oct 1986, Lot 80
Note: Painting in blue and black under the glaze was a technique developed in Iran around 1200 AD. The immediate predecessor of this practise is seen on 'silhouette wares' which consists of painting in black slip under clear or transparent turquoise glaze. The carving technique used in the latter wares resulted in certain limitations when it came to creating both precise and free hand patterns which were becoming more popular in contemporaneous manuscript paintings. The blue pigment drives from cobalt oxide and the black from a mineral containing manganese, chrome and iron mined near Kashan. The success of this technique was due to the stable reaction these two pigments had to the thin alkaline glaze, resulting in precise designs where the black remains completely unmoved but the blue has slight bleeding. The fritware body also creates a suitable white ground on which these colours are well contrasted.

As figural decorations declined under the Ilkhanid (Mongol) rulers of Iran, the most common patterns became looser and more fluid geometric design with a variety of arabesque patterns such as those present on our example. Our tankard was created using a mould with bold arabesque patterns which are beautifully accentuated by the underglaze painting. Such a combination is seen mostly on lustre ware of the same period and less so on black and blue underglaze pottery as seen here.
For examples of two Kashan bowls made from a mould and similarly decorated in underglaze painting see Bahrami, 1949, pl XXXa and Watson, 2004, p. 340, cat. N.8. Oliver Watson suggests that the inspiration of these moulded bowls was taken from the more expensive silver vessels of the time which the potters and their patrons were exposed to.
Christie's. Art of the Islamic and Indian Worlds Including Oriental Rugs and Carpets, London, 2 April 2020