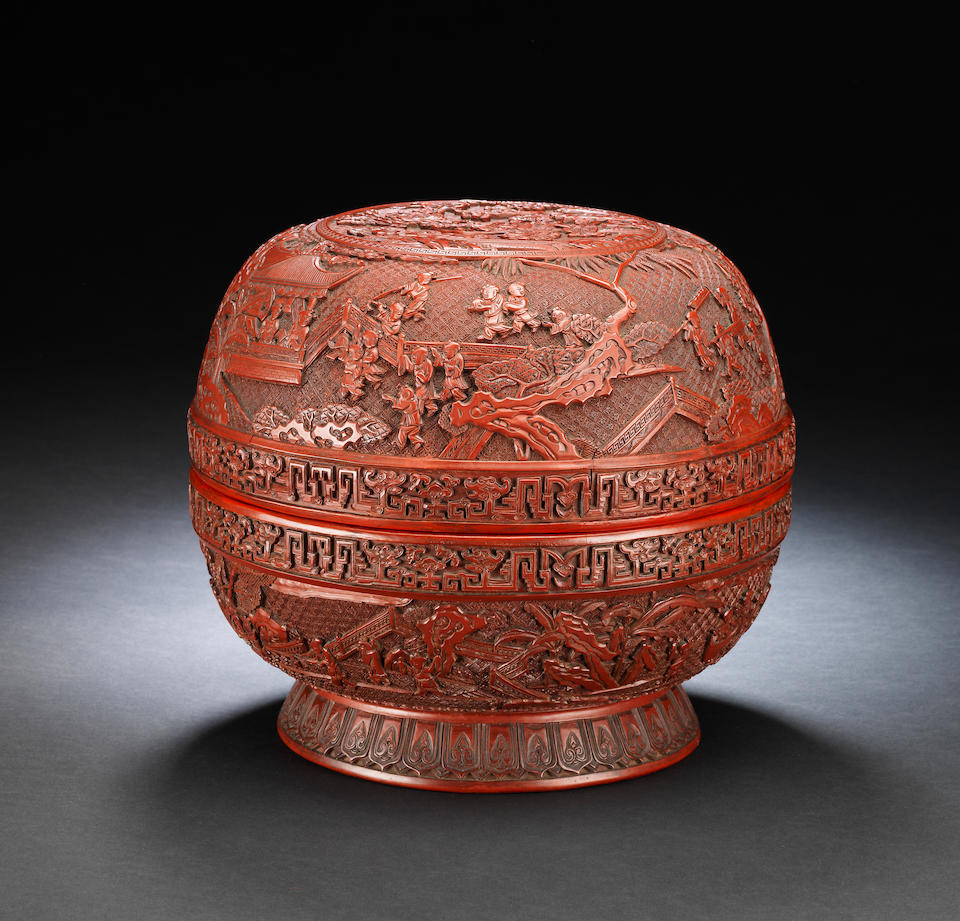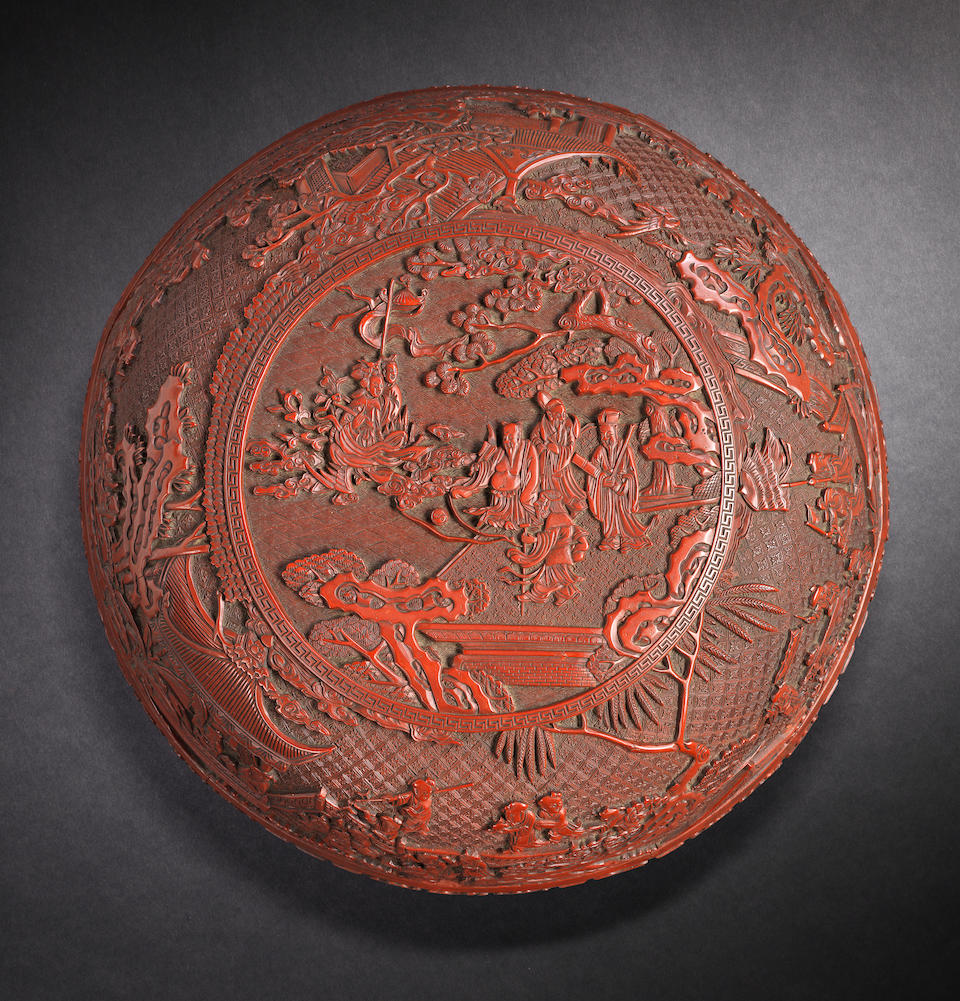 Lot 23. A rare large cinnabar lacquer 'Hundred boys, Xiwangmu and Daoist Immortals' box and cover, Late Ming Dynasty; 28.5cm (11 1/4in) wide. Estimate HK$ 450,000-600,000. Sold for HK$ 525,000 (€ 62,336). Photo: Bonhams.
The top of the domed cover carved with a circular panel featuring the Queen Mother of the West with her attendant descending on a phoenix to greet four of the Eight Immortals, Zhang Guolao, Zhongli Quan, Li Tieguai and Cao Guojiu, the body further decorated with a two tiered landscape scene of boys engaging in leisurely activities, augmented by two bands of archaic chi dragon scrolls at the rim, all raised above a flaring lotus lappet foot, box.
Provenance: An American private collection acquired from Rare Art, New York in the late 1980's.
Note: Compare a related octagonal lobed lacquer box and cover from the Qing Court Collection, with similar angular archaistic dragon scrolls at the rim, foot with lotus lappets, and also decorated with Daoist Immortals, illustrated in Lacquer Wares of the Yuan and Ming Dynasties. The Complete Collection of Treasures of the Palace Museum, Hong Kong, 2006, pp.252-253, no.200.

The present lot would have been one of a pair, and the accompanying box and cover would have been carved with the same decorative bands to the rims and foot, but would feature Shoulao with a deer and the other four Daoist Immortals (Lan Caihe, He Xiangu, Han Xiangzi and Lu Dongbin) on the top. Such boxes were meant to be auspicious vessels for offerings, wishing the illustrious recipient long life and plentiful offspring, which in the imperial context would have been understood to wish the emperor long life and continuity of the dynasty.
BONHAMS. FINE CHINESE CERAMICS AND WORKS OF ART, 4 Jun 2015 10:30 HKT - HONG KONG, ADMIRALTY