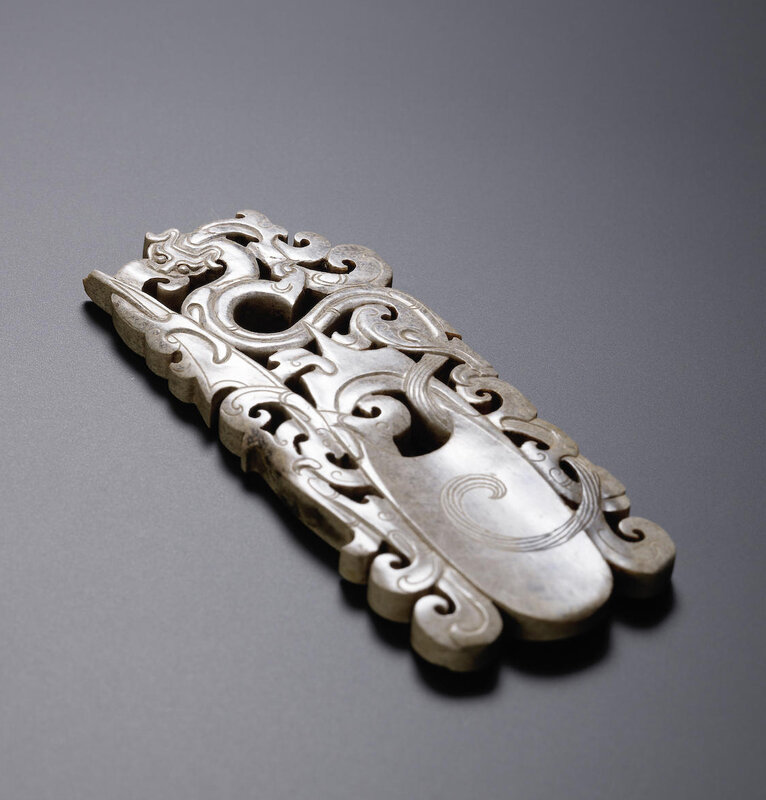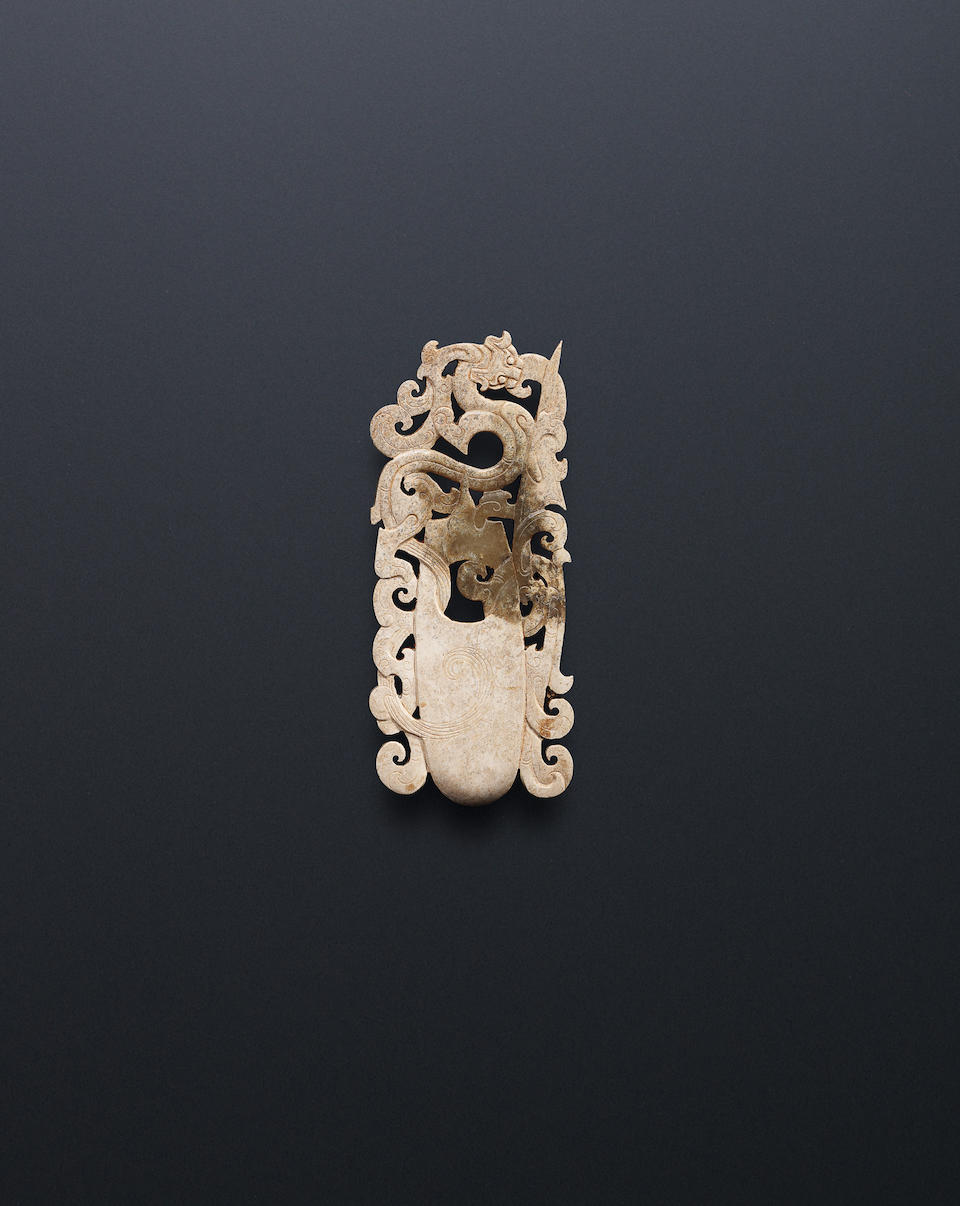 Lot 23. A rare jade 'chi' dragon openwork plaque, Eastern Han Dynasty (25–220 AD);10.1cm (4in) long. Estimate HK$ 150,000-200,000. Sold for HK$ 1,480,000 (€ 175,563). Photo: Bonhams.
Carved in openwork with a chi dragon wrapped around a thumb-ring derived shield-shaped panel with a circular aperture, its long sinuous body with scrolling limbs detailed with finely incised lines, the stone of an opaque buff tone with grey speckles.
Published and Illustrated: Art and Imitation in China, Hong Kong, 2006, p.120, no.15.
Exhibited: University Museum and Art Gallery, The University of Hong Kong (14 October - 17 December 2006).
Note: Although purely ornamental, plaques like the present lot, which derived from archer's thumb rings, was still known as jue (the old term for the archer's ring during the Zhou dynasty) in the Han period. See J.Watt, Chinese Jades from Han to Ch'ing, New York, 1980, p.180.

They were made in a variety of decorative styles, including more narrow and elongated forms such as the present lot. Stylistically, pieces found in the Western Han tombs tend to be more plain and simple, versus those attributed to the Eastern Han period with more elaborate side extensions formed by scrolling clouds or dragons, such as the present lot.

See related jade plaques of elongated proportions with sharp pointed elements in various museums: one with engraved dragon decoration and of similar size, in the Palace Museum, Beijing, illustrated in Compendium of Collections in the Palace Museum: Jade 4, Beijing, 2011, p.168, no.216; another in the British Museum, accession no.1945,1017.19; and another of similar size but slender shape, in the National Palace Museum, Taipei, illustrated in Art in Quest of Heaven and Truth – Chinese Jades through the Ages, Taipei, 2015, p.89, fig.5-5-31..

Bonhams. The Sze Yuan Tang Collection of Chinese Jades, Hong Kong, 5 April 2016