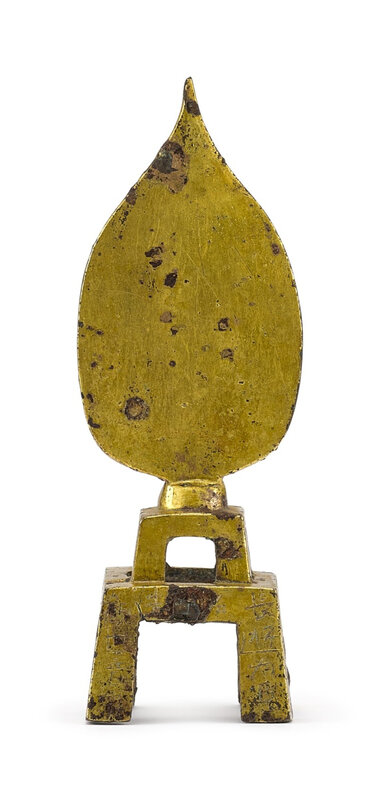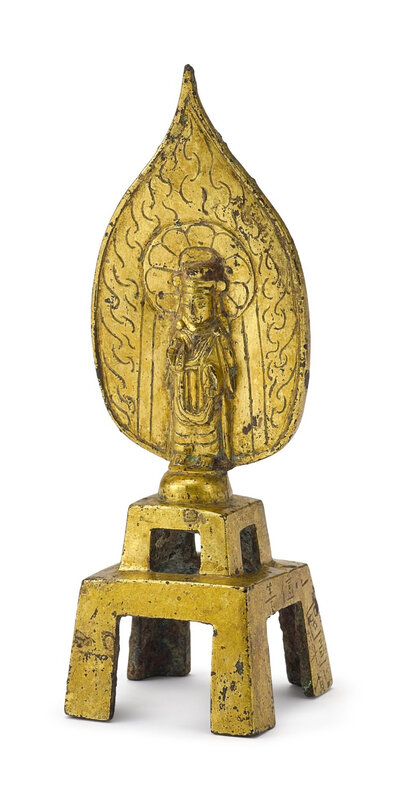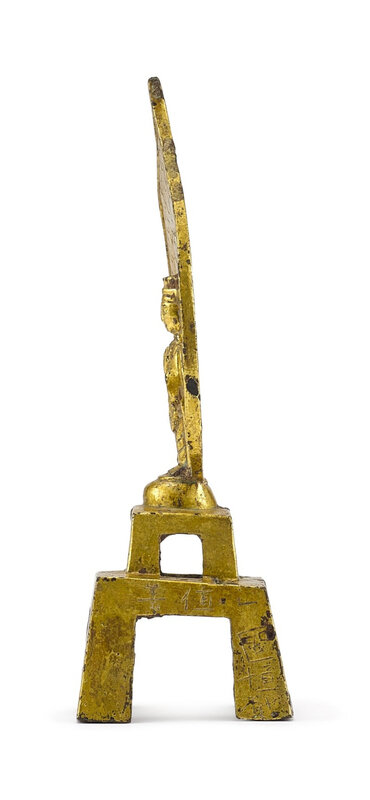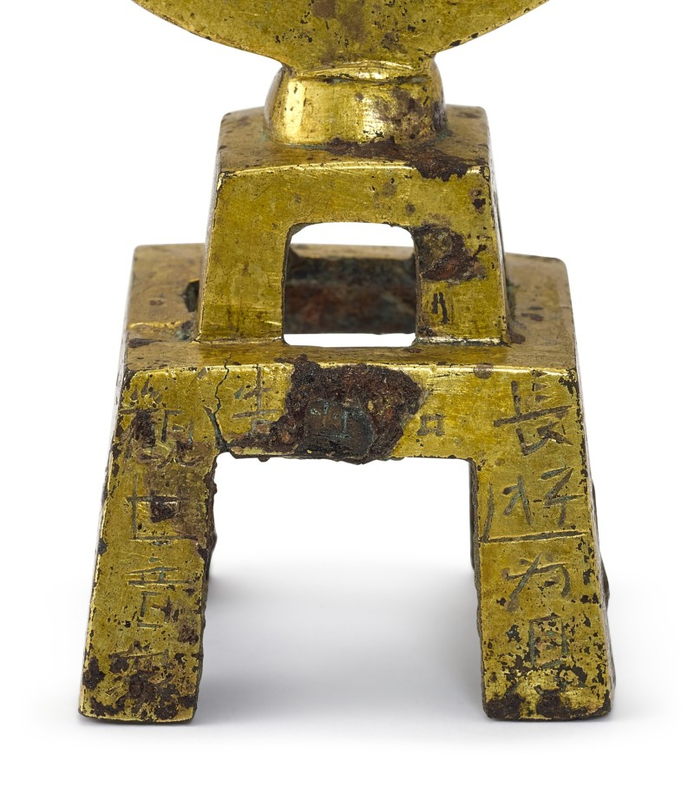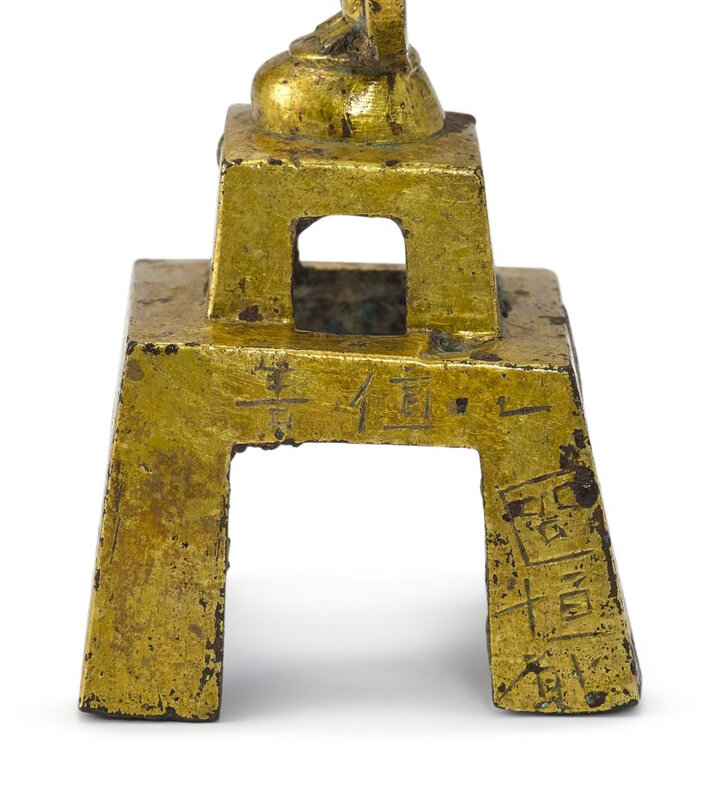 Lot 6033. A gilt-bronze votive figure of Avalokiteshvara, Northern Qi dynasty, Wuping, dated 576; 14.2 cm, 5½ in. Estimate: 200,000 - 300,000 HKD. Lot sold 275,000 HKD. Courtesy Sotheby's.
Provenance: Susan Chen, Hong Kong.
Note: The inscription on this rare finely cast votive figure can be paraphrased to indicate that on the eighth day of the fourth month of the seventh year of Wuping, a figure of Avalokiteshvara was commissioned to commemorate the death of Buddhist disciple Tian, with the hope that he stays eternally devout.
The Northern Qi dynasty was one of the most vibrant periods in the history of Chinese art, both religious and secular, as its openness towards foreigners, their ideas, beliefs and goods immensely enriched the local cultural climate. It was within this cosmopolitan climate that Buddhist sculpture experienced perhaps its most glorious moment. While in the Northern Wei dynasty, manners of depiction were adapted from traditional South and Central Asian prototypes, in the Northern Qi they had matured and developed into distinctive native styles.
Dated Northern Qi votive figures are much rarer than those from other dynasties such as Northern Wei. Two closely related example of similar iconography are illustrated in Saburo Matsubara, Chugoku Bukkyo Chokoku Shi Kenkyu [Chinese Buddhist Sculpture - A study based on bronze and stone statues other than works from cave temples], Tokyo, 1966, pls. 150b and 150d, dated 569 and 555 respectively. A larger undated Northern Qi figure of Avalokiteshvara in the Atami Museum, Japan, is illustrated in hugo Munsterberg, Chinese Buddhist Bronzes, Tokyo, 1967, pl. 45.
Sotheby's. A Selection of Buddhist Art from the Collection of Cheng Huan, Hong Kong, 30 June 2020