CHICAGO, IL.- Hindman's June 25-26, Asian Works of Arts auction, has continued the department's trend in achieving solid results, yet again surpassing presale estimates. Strong presale interest and competitive bidding over multiple telephone lines and online bidding platforms helped push the sale total beyond expectations, ultimately realizing $1.2M. Bidders participated from around the globe, but the most enthusiastic bidding came from mainland China where the interest in acquiring Chinese works of art remains high.

While interest was strong across all categories, the truly rare and most exquisite works of art saw robust bidding, driving the auction to its outstanding result. The top lot of the auction, a 17th century, white glazed figure of Budai Buddha depicted seated with flowing robes (lot 300), sold for $83,200 against a presale estimate of $4,000-6000.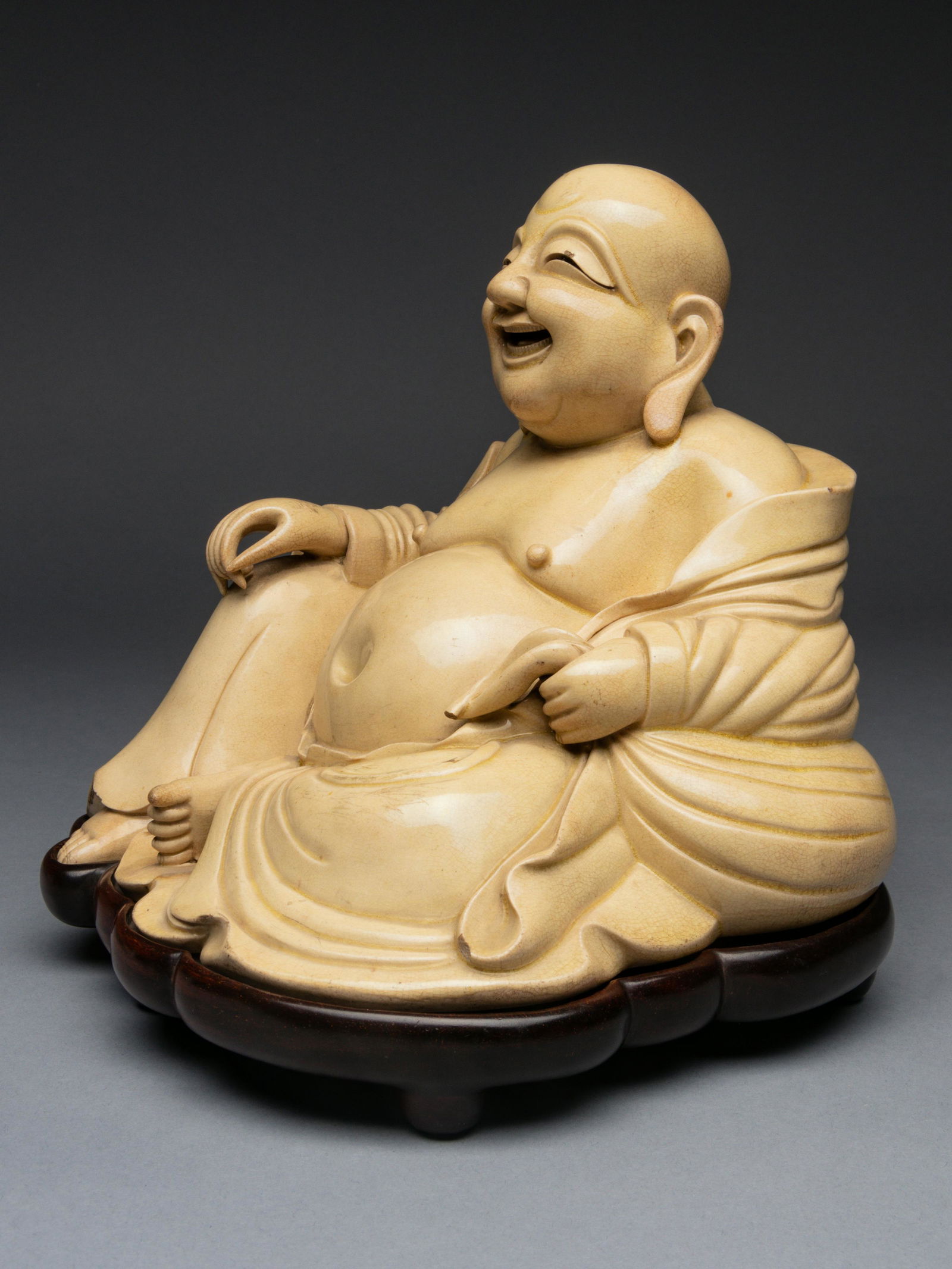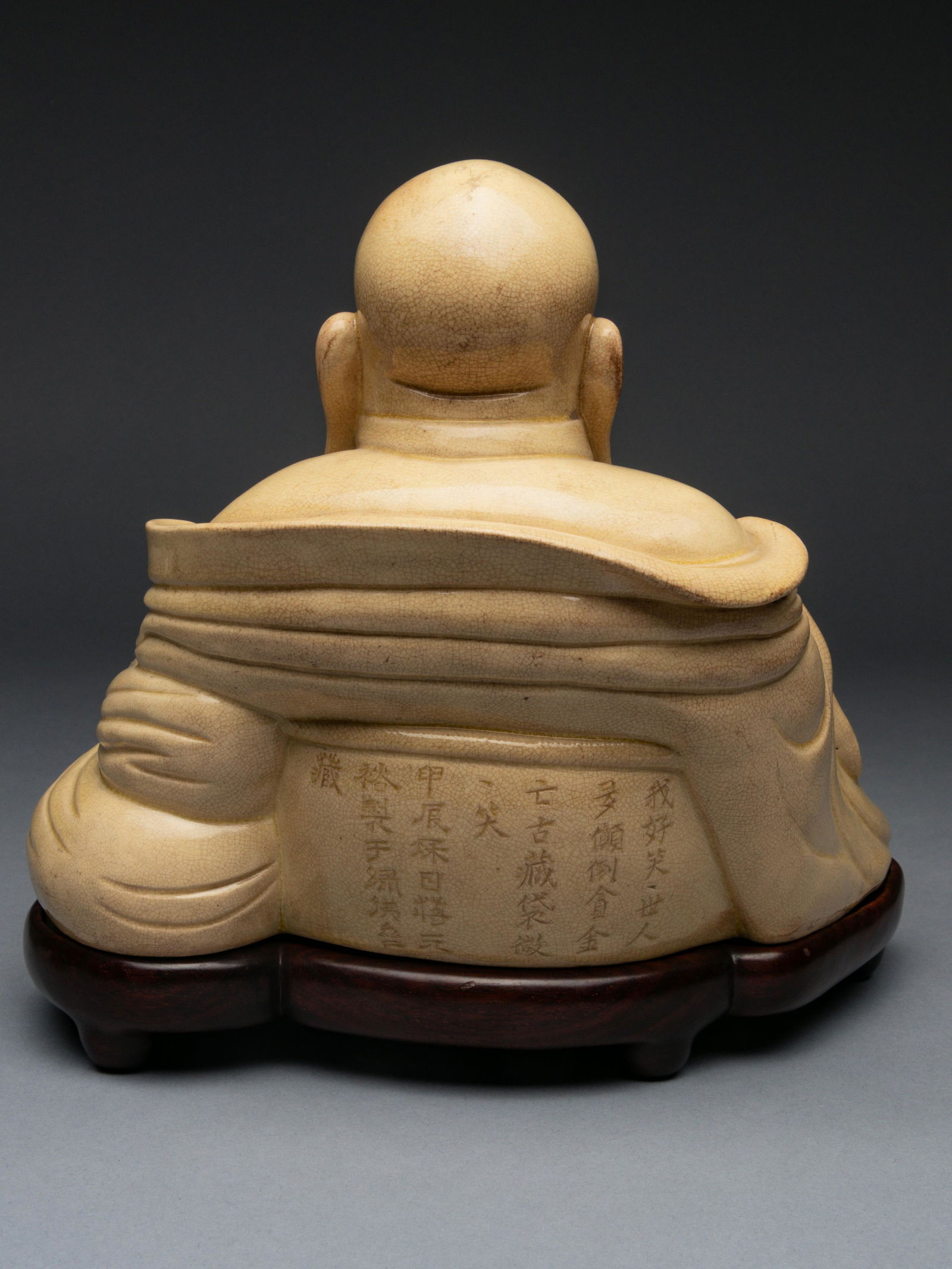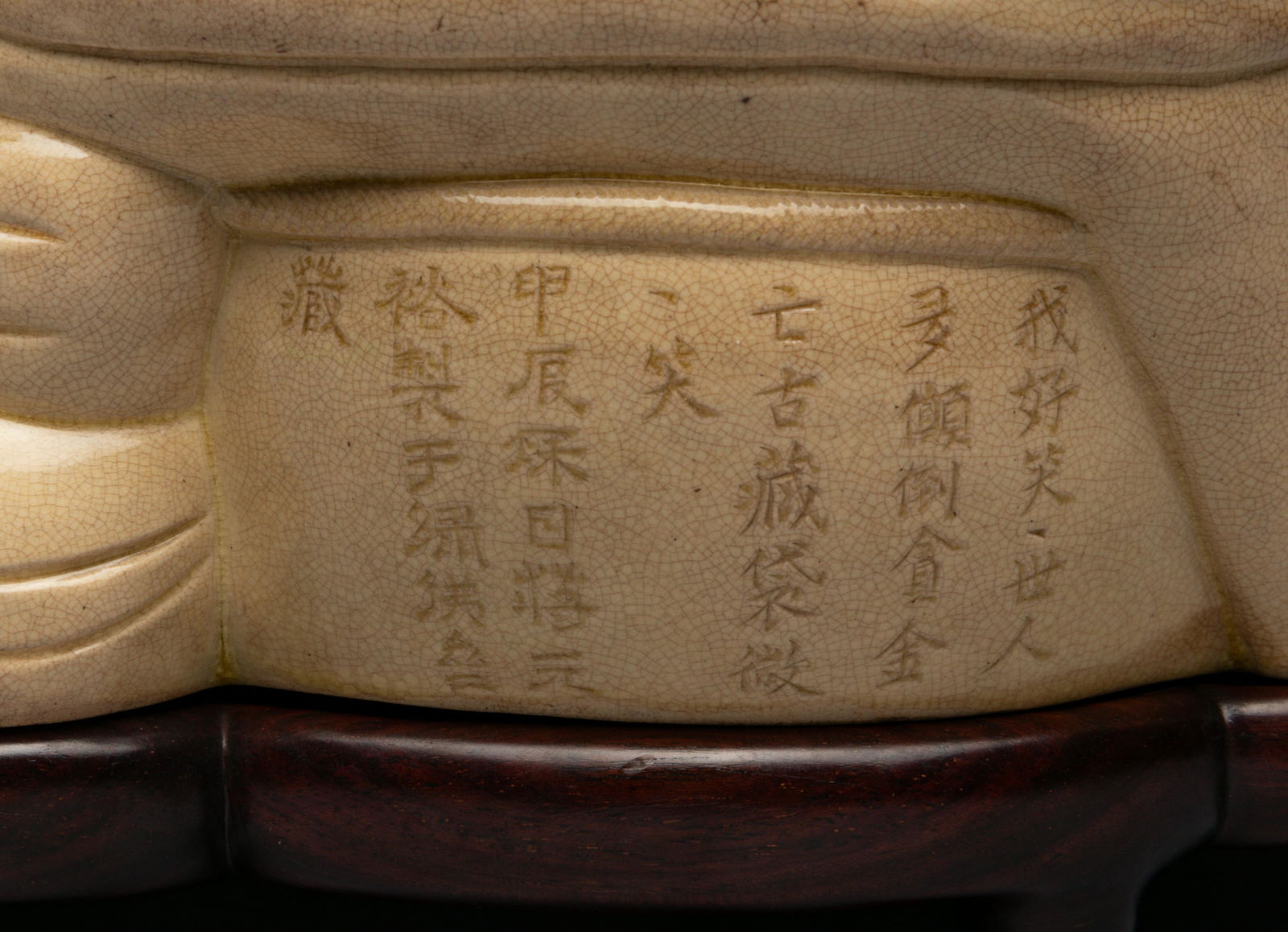 Lot 300. A White Glazed Figure of Budai Buddha, 17th century. Height 6 5/8 in., 16.8 cm. Estimate $4,000 - $5,000. Sold for $83,200. Courtesy Hindman.
the laughing Buddha modeled seated, wearing a loose robe, with his right hand rest on the knee and left holding a sack, all above a fitted wood stand.
Property of the Detroit Institute of Arts, sold to benefit the Acquisitions Fund. Acquired from C.T. Loo & Co. New York.
Offered as part of the collection of the Detroit Institute of Arts, the provenance, age and condition all contributed to this stellar result. Additionally, the cover lot of the sale, a rare incised and green enameled porcelain 'dragon' bowl decorated with a writhing bright green dragon amongst clouds (lot 52), realized an exceptional $81,250. This 16th century bowl was consigned as part of a Lake Forest, Illinois estate and was estimated at $15,000-20,000.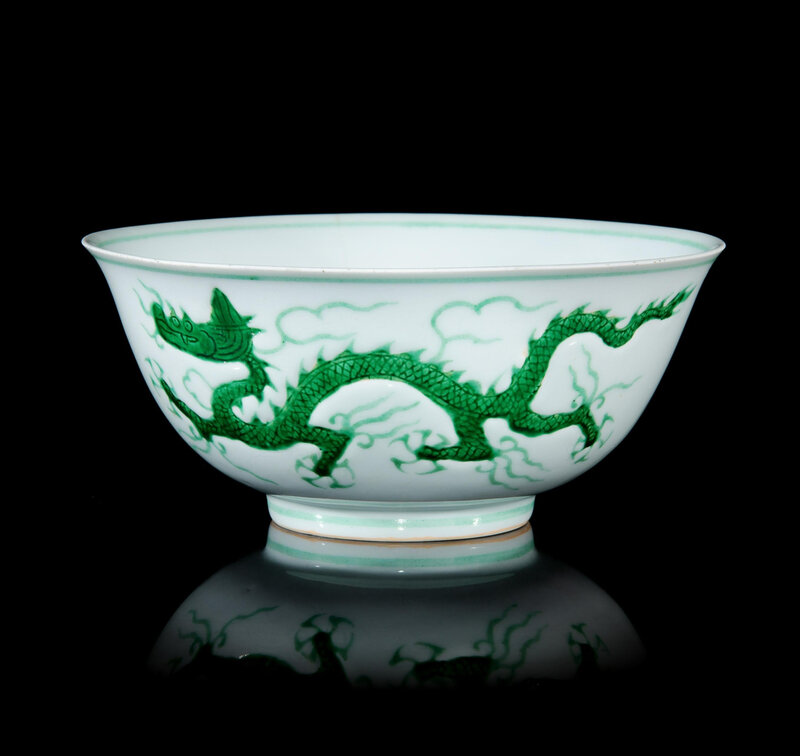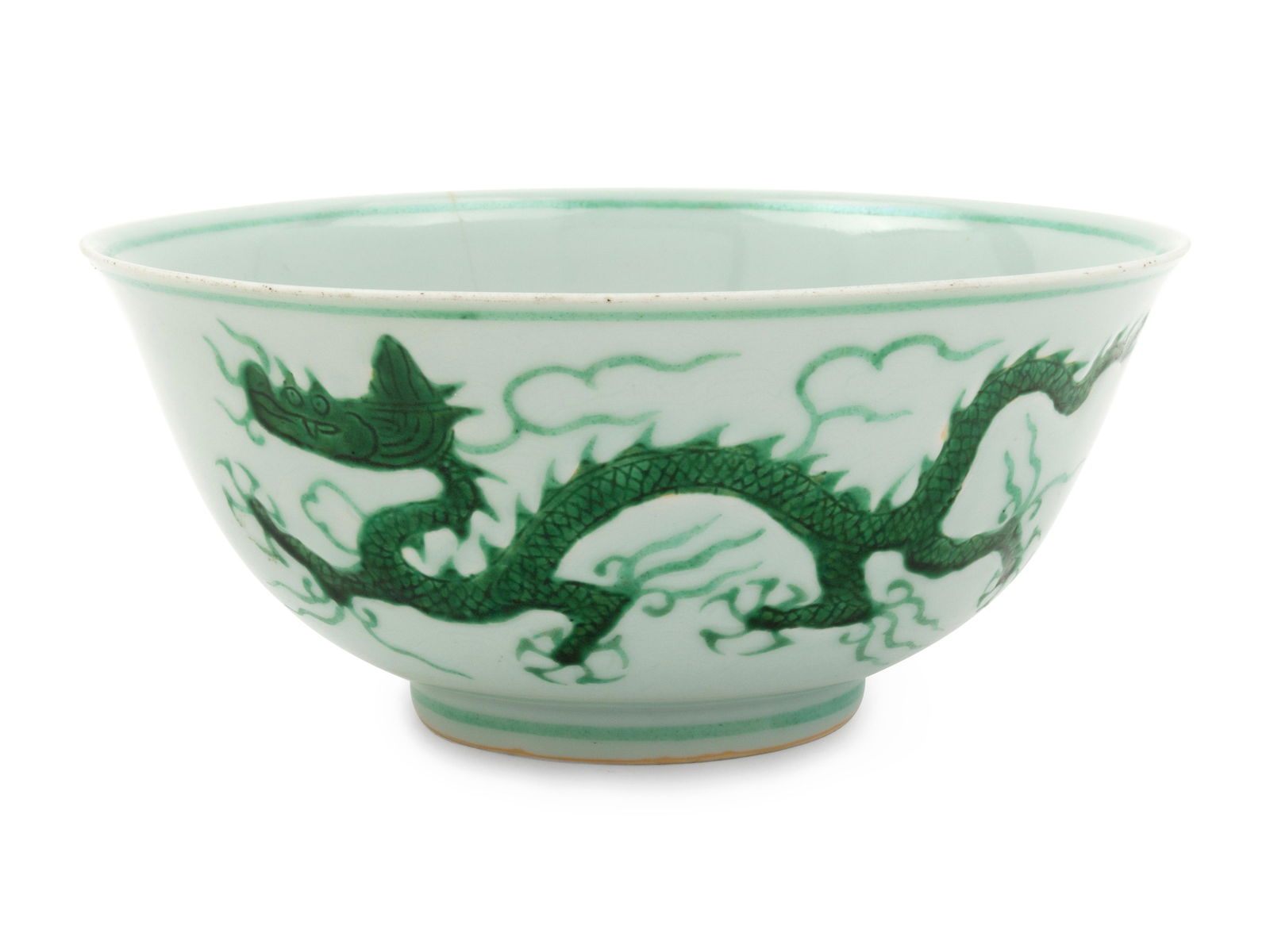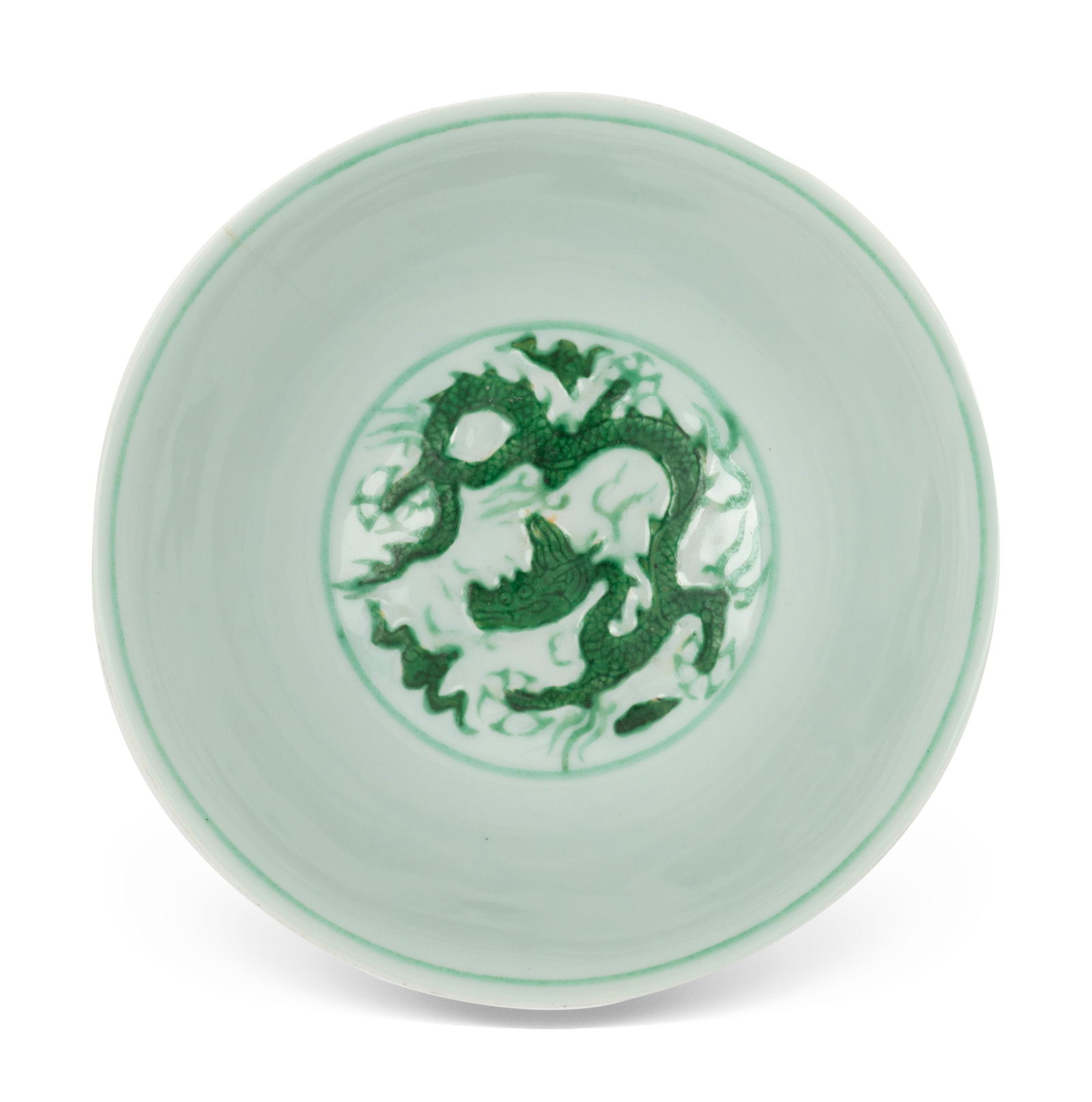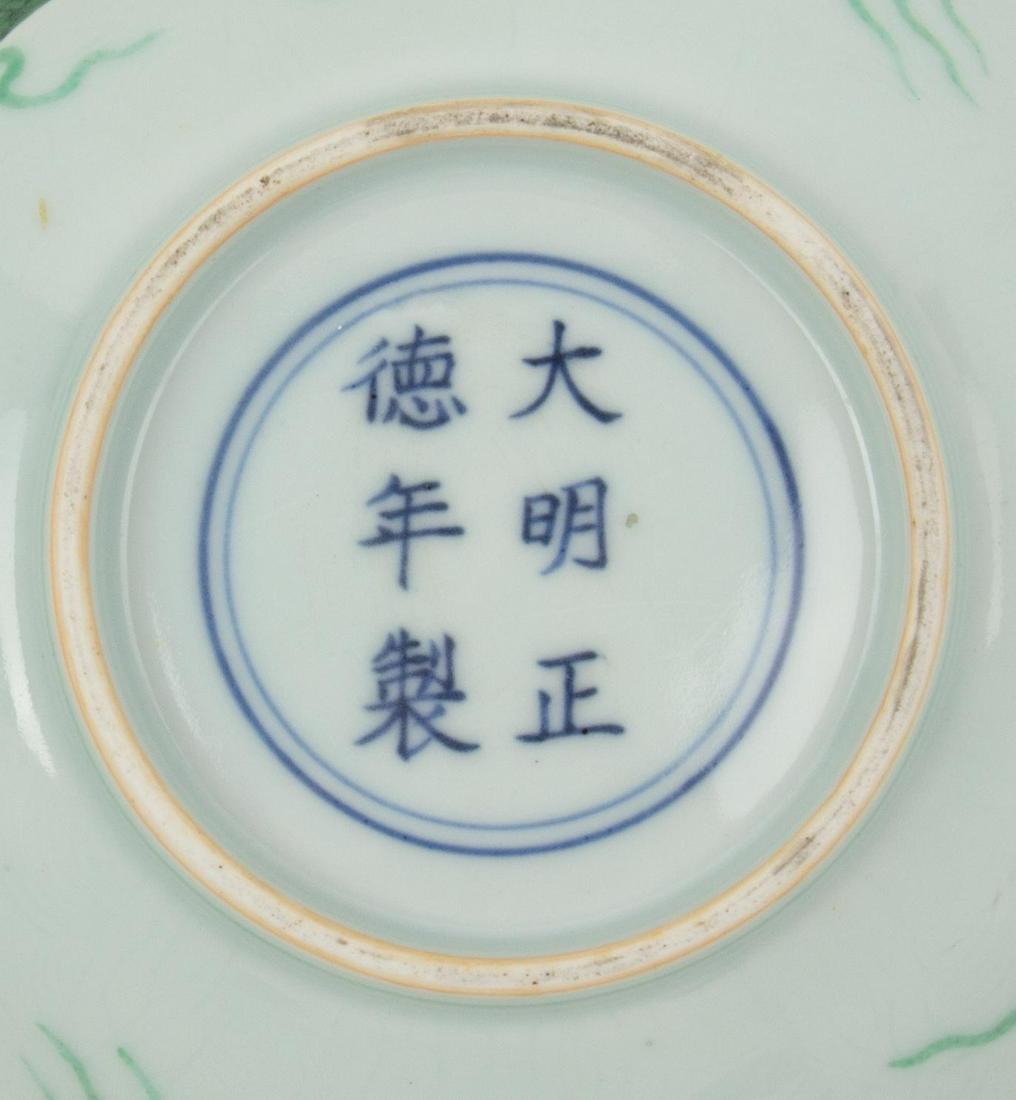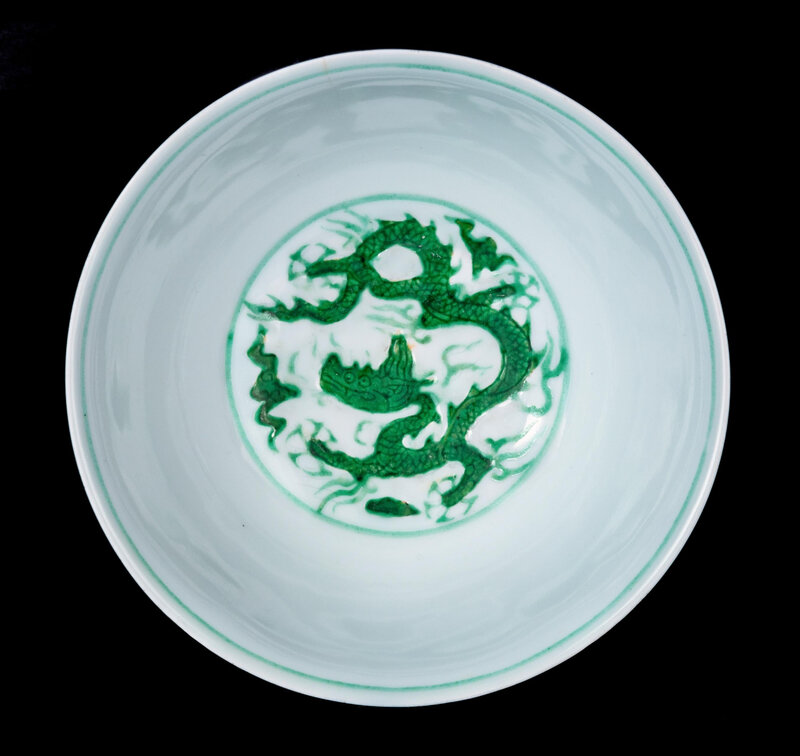 Lot 52. A Rare Incised and Green Enameled Porcelain 'Dragon' Bowl, Zhengde Period (1506-1521). Diam 7 3/4 in., 19.68 cm. Estimate: $15,000 - $20,000. Price Realized: $81,250. Courtesy Hindman.
the deep rounded walls resting on a short straight foot, rising to a slightly flaring mouth rim, the exterior incised two striding five-clawed dragons glazed with a bright green enamel, amongst incised waves, the interior centered with a medallion enclosing another sinuous five-clawed dragon surrounded by flame-form clouds, with a single green enameled line to the mouth rim, the underside bearing a Zhengde six-character mark in underglaze blue within a double ring and of the period.
Property from the Estate of Ann Donnelley Hardy, Lake Forest, Illinois
Note: For a similar example, see Ming: The Intervention of Imperial Taste, Sotheby's New York, 15 March 2017, sale N09660 lot 9;
Another similar example, see Important Chinese Art From the Manno Art Museum, Christie's Hong Kong, 28 October 2002, sale 2123 lot 541;
Another similar example, see The Falk Collection I: Fine Chinese Ceramics & Works of Art, Christie's New York, 16 October 2001, sale 9822 lot 137.
Jade continued to see extraordinary results as well, with a beautifully carved celadon jade incense burner (lot 257) selling far above its presale estimate of $400-600, ultimately realizing $28,160. Intense online bidding drove the price to a staggering 70 times the presale estimate.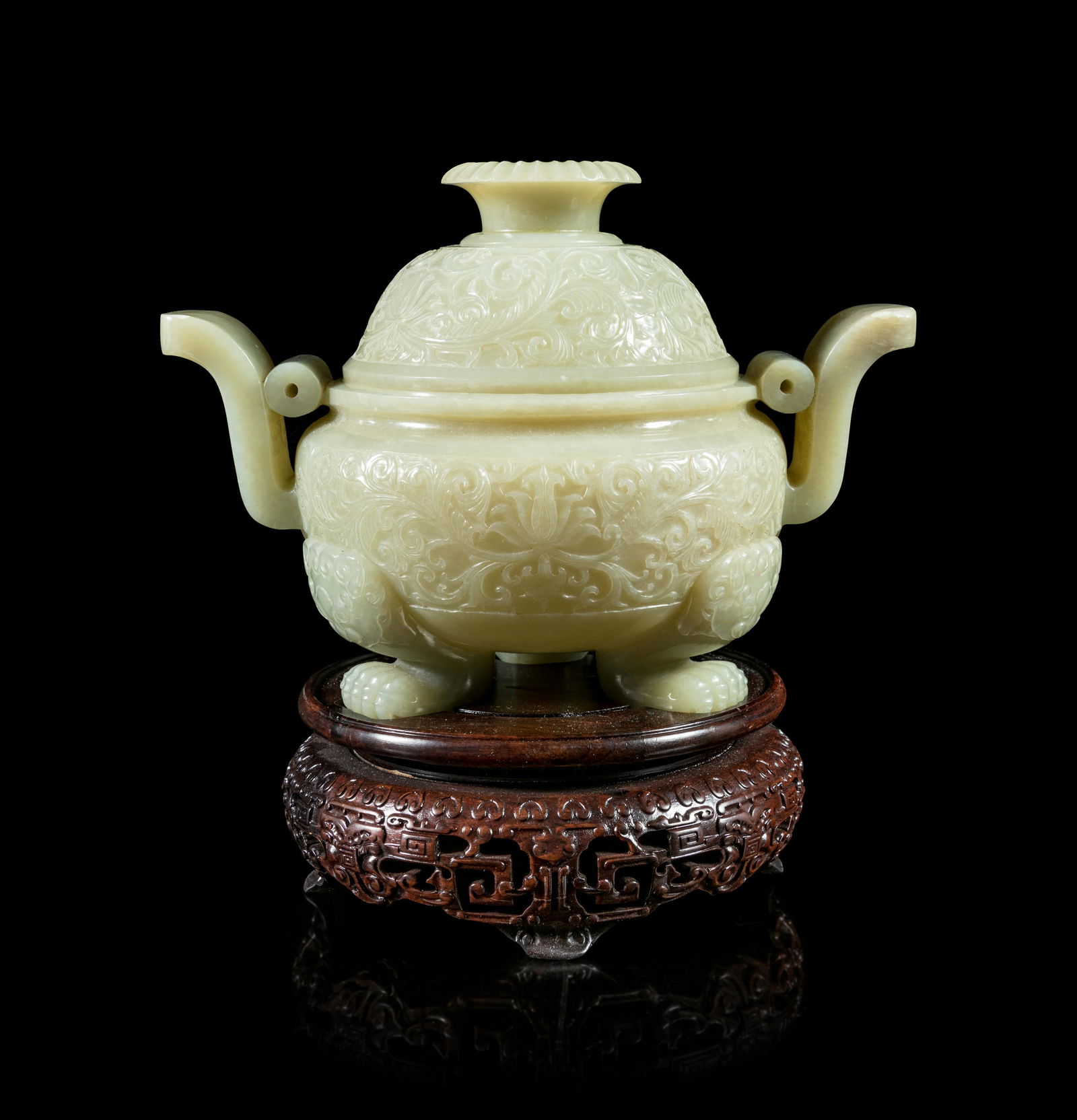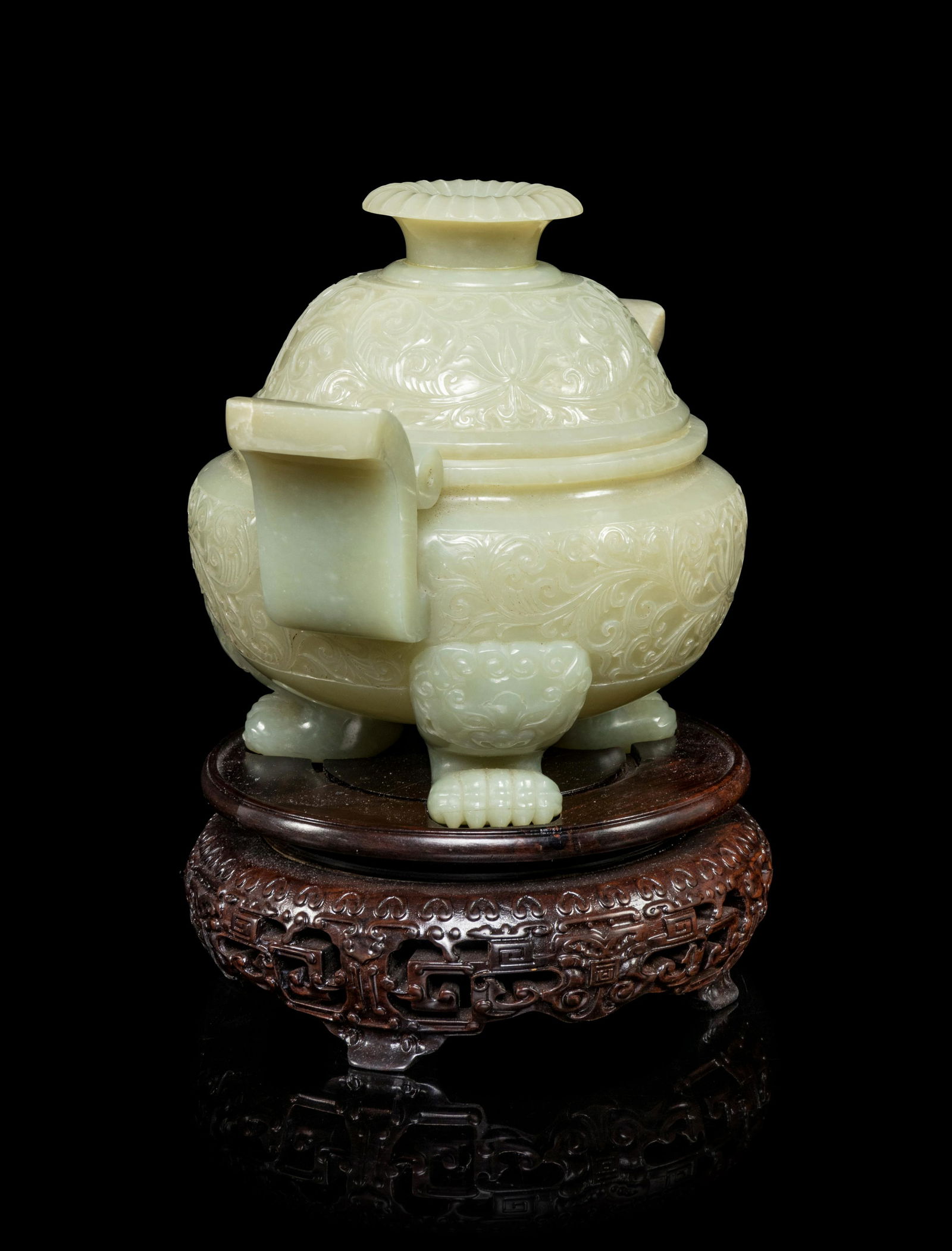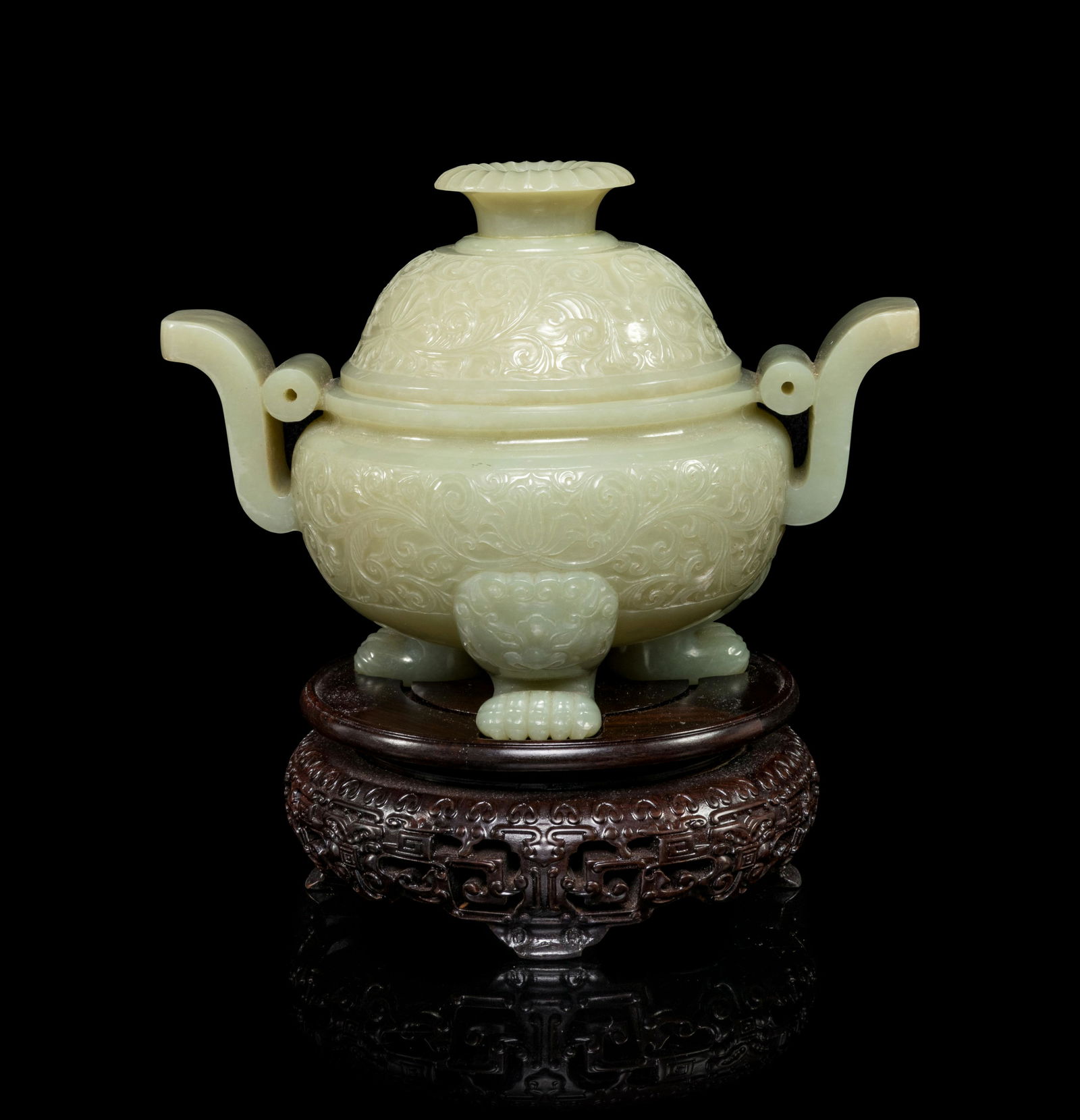 Lot 257. A Celadon Jade Incense Burner. Height 5 1/4 in., 13 cm. Estimate $400 - $600. Sold for $28,160. Courtesy Hindman.
of compressed globular form raised on three cabriole legs issuing from lion masks, flanked by a pair of upright curved handles, each side carved with lotus scrolls, the smoothly polished stone of pale celadon color, with fitted wood stand.
Another highlight from the auction was a famille rose porcelain plaque depicting a group of young boys, with the artist's seal, Wang Qi hua yin (lot 77). This early 20th century painted plaque, from the estate of Colonel John L. Walker and Mattie Mae Walker, Mexico, Missouri, realized $18,750 against a presale estimate of $1,000-2,000.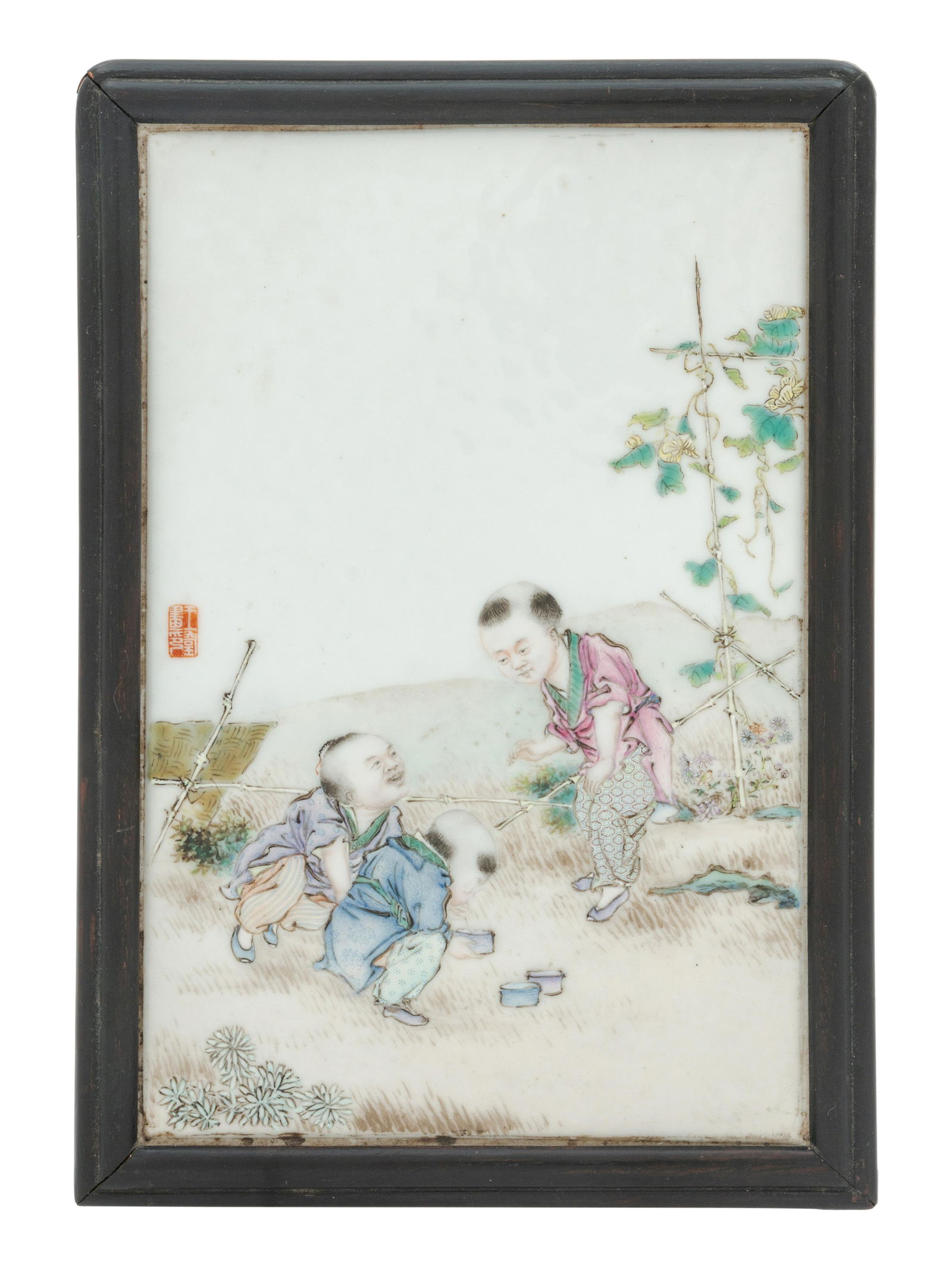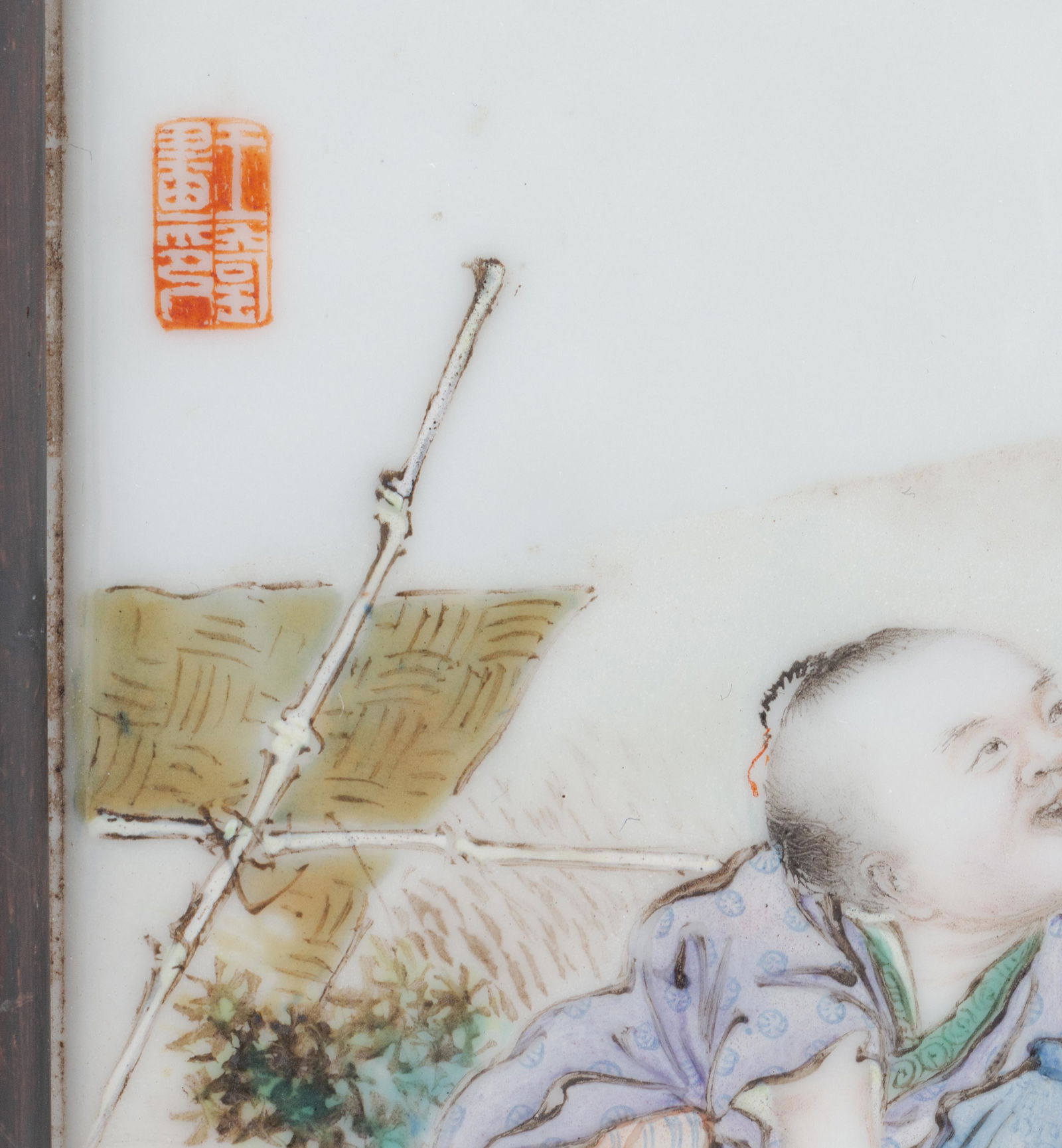 Lot 77. A Famille Rose Porcelain 'Boys' Plaque, Early 20th century. with an artist's seal, Wang Qi hua yin. Height 7 x width 4 1/2 in., 17.8 x 11.5 cm. Estimate $1,000-2,000. Sold for $18,750. Courtesy Hindman.
Property from the Estate of Colonel John L. Walker and Mattie Mae Walker, Mexico, Missouri.
The second day of the auction was highlighted by a group of ten Chinese famille rose porcelain vases (lot 421), that sold for $15,000. These vases, all decorated with birds and flowering branches came from a private collection and held a presale estimate of $150-250.
The Asian Works of Art auction was held at Hindman's Chicago saleroom on June 25-26, 2020 with all bidders participating remotely. As has been the trend throughout the spring and early summer, online bidding largely drove the action, accounting for over half of the sale's bidders.