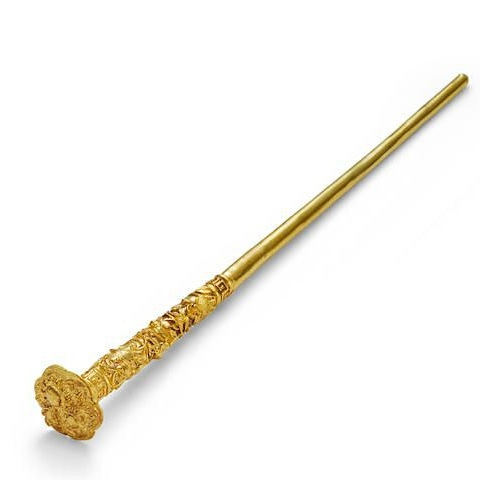 Lot 321. A gold hairpin with flower decoration, tongzan, 12th-14th century; 8 3/4in (22.2cm) long. Estimate 8,000 - 12,000 (€ 6,700 - 10,000). © Bonhams 2001-2020.
Worked in beaten gold sheet folded into a hollowed, slightly tapering shaft, the upper section with repoussé flowers and leaves between two key-fret bands, crowned with a flower head top further decorated with raised leafy blossoms.
Note : Compare a gold nail-form hairpin with floral design and dated to the Southern Song dynasty, illustrated in Chinese Gold Ornaments (Hong Kong: Muwen Tang Fine Art Publication Ltd., 2003), p. 395, pl. 240. Simon Kwan and Sun Ji compare the illustrated gold hairpin to a similar example unearthed from the Zhu Family cemetery and dated to year 1197 in Jiangxi province. P. 394.
In addition, Yang Zhishui described a related gold hairpin, excavated from a Yuan dynasty tomb in Hunan province, illustrated in Zhongguo Gudai Jinyin Shoushi (Beijing: Gugong, 2014), vol. 1, pp. 176-177, pl. 3.15.5. In contrast to the Song hairpin, the shaft of the Yuan dynasty hairpin appears to taper more dramatically, and finished with a thinner tip.
Bonhams. Elegant Embellishments Featuring the RenLu Collection, 21 Sep 2020, 10:00 EDT, New York.