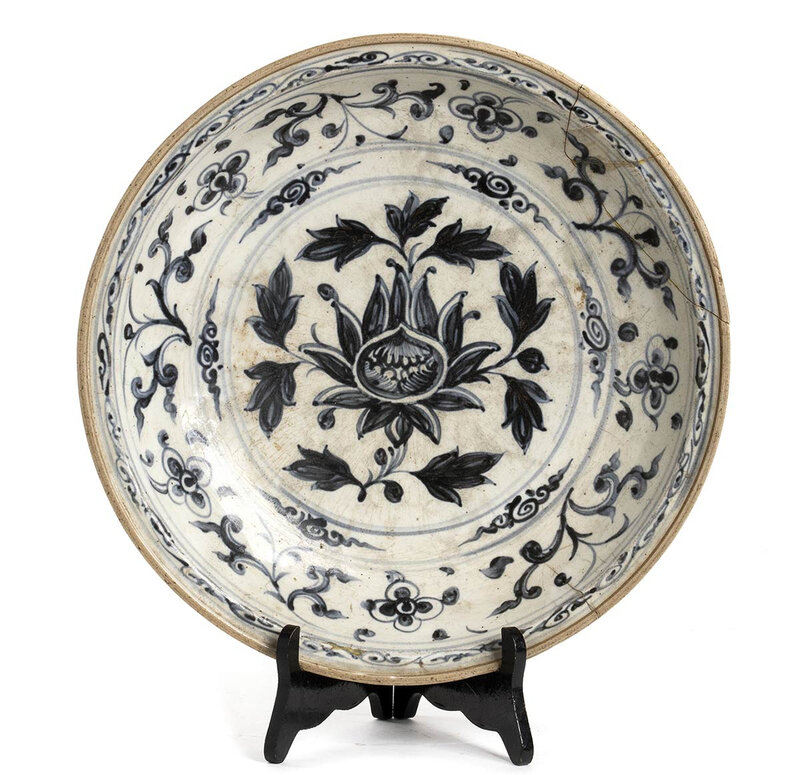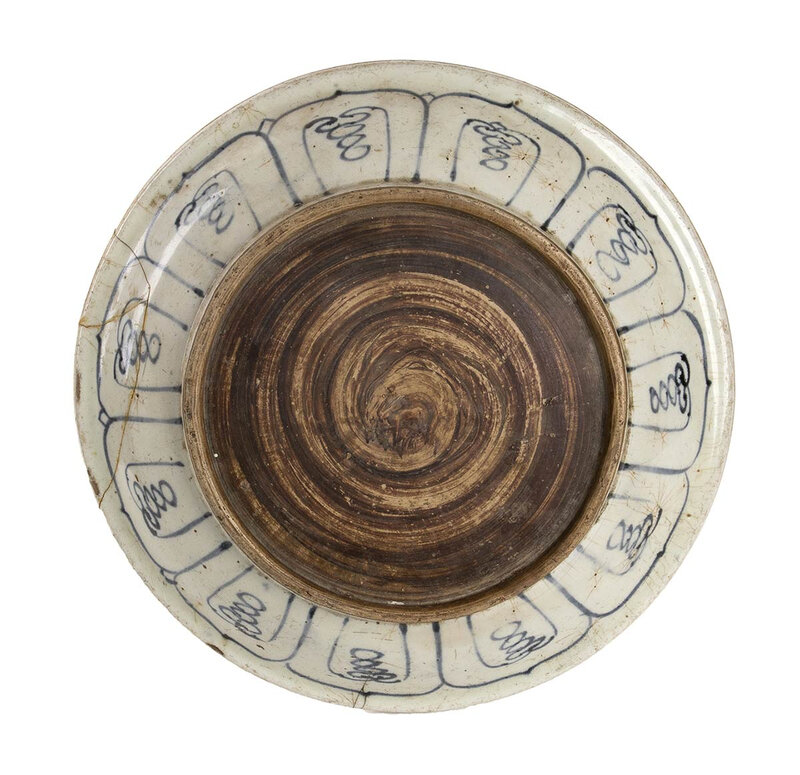 Lot 240. A blue and white ceramic plate, Vietnam, late 15th-early 16th century; 36.5 cm diameter. Estimate: 700.00-800.00. Courtesy Bertolami Fine Art.
The decoration is arranged inside the wall, and consists of a lotus flower in the center of the background around which lotus leafed scrolls are arranged.
Provenance: Ambassador Gerardo Carante.
Bertolami Fine Art. Live Auction, starts 18 October 2020 from 11:00 CEST (lots 1-202) and from 15:00 CEST (lots 203-470).