NEW YORK, NY.- An impressive array of rare Chinese 18th century cloisonné huanghuali furniture, ancient bronzes and archaic jades headline the Lark Mason Associates' sale of Asian, Ancient and Ethnographic Works of Art on the iGavelAuctions.com platform.
"We're delighted to offer a broad range of objects and furniture which represent China's important contribution to the field of decorative arts," says Lark Mason, who founded iGavel, one of the earliest online auction platforms. "Many of our items are from private collectors who purchased the very best in each of the categories from a variety of international galleries such as C.T. Loo and Sydney L. Moss, Ltd. and from estates of the Christian R. Holmes Collection and Sotheby's from the 1960s-1990s.

Among the highlights are an 18th century Cloisonné Fangding form censer (Estimate: $5,000-8,000), a pair of Cloisonné Qianlong period vases and basins purchased (Estimate: $5,000-8,000), an important group of Chinese furniture from an American collector–including a huanghuali recessed leg table and a pair of huanghuali horseshoe back with armchairs with estimates from $30,000 to $100,000, a group of archaic Jade and carvings from the Zhou and Huang dynasties (Estimate: $1,500-2,500) and a Chinese Blanc de Chine Porcelain Figure of Guanyin (Estimate: $2,000-4,000).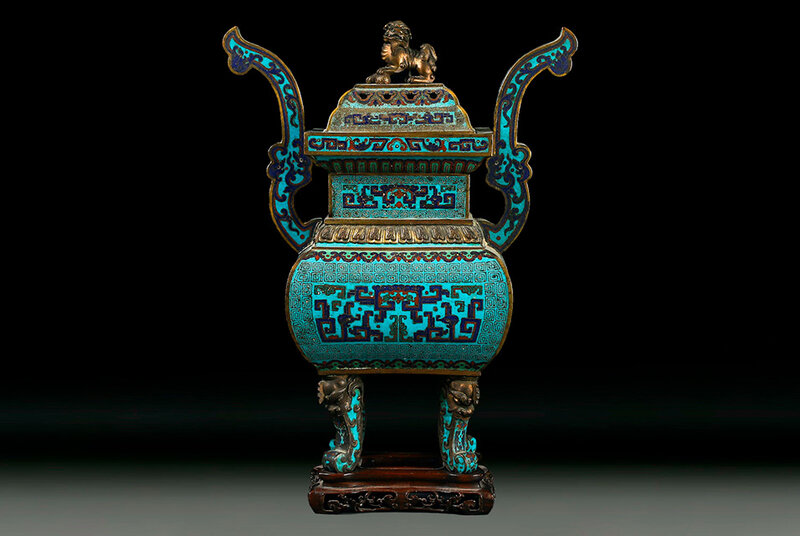 Lot 5855316. Chinese Cloisonné Fang Ding, 18th Century. Height: 13 1/4 inches. Estimate $5000-8000. Sold for $10,312 to an Asian buyer. Courtesy Lark Mason Associates.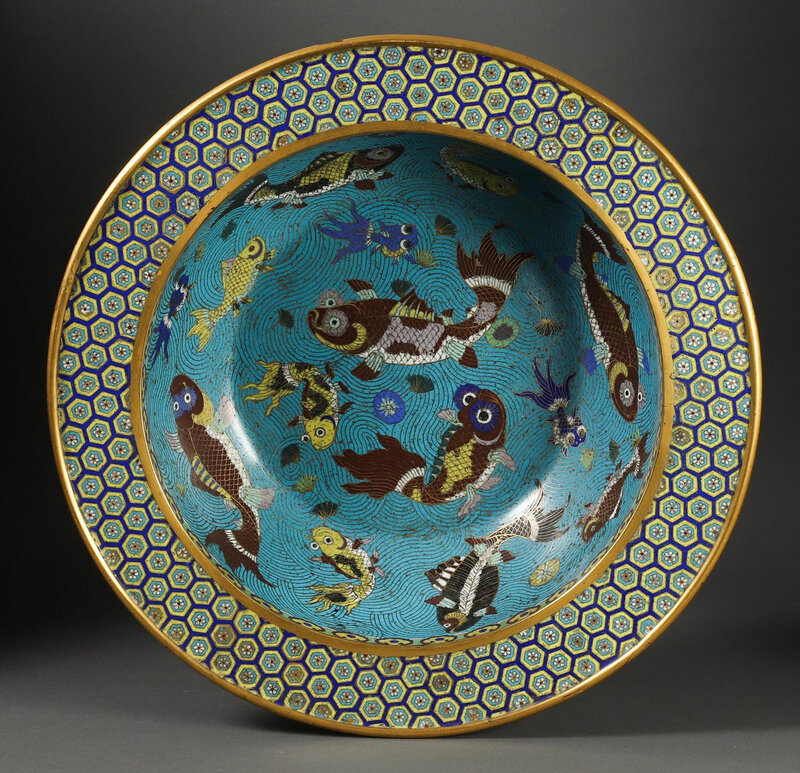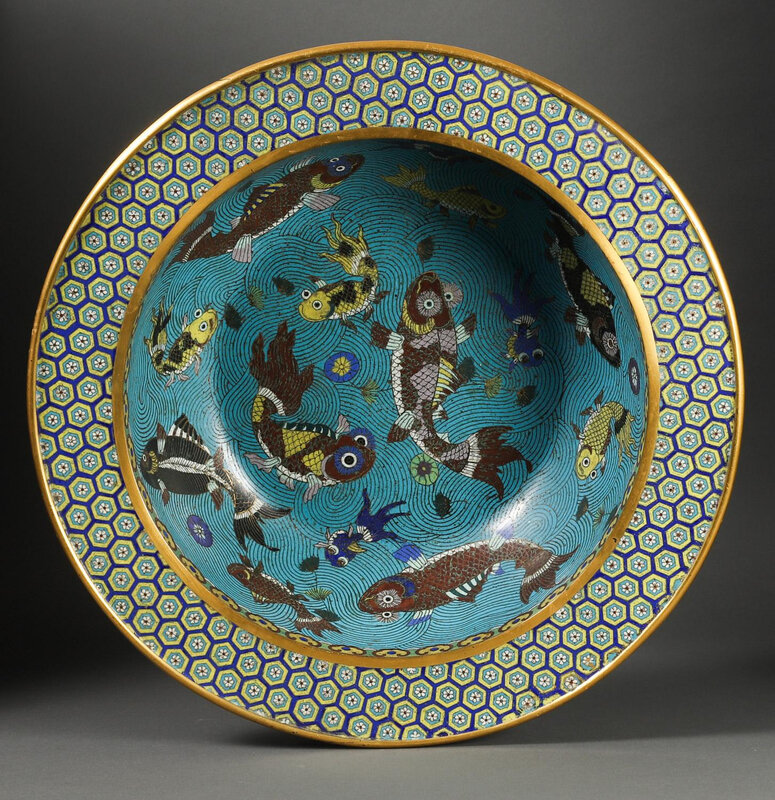 Lot 5855366. Pair of Large Chinese Cloisonné Basins, c 1736-1795. Diameter: 18 3/8 inches. Estimate $10000-20000. Sold for 13,750. Courtesy Lark Mason Associates.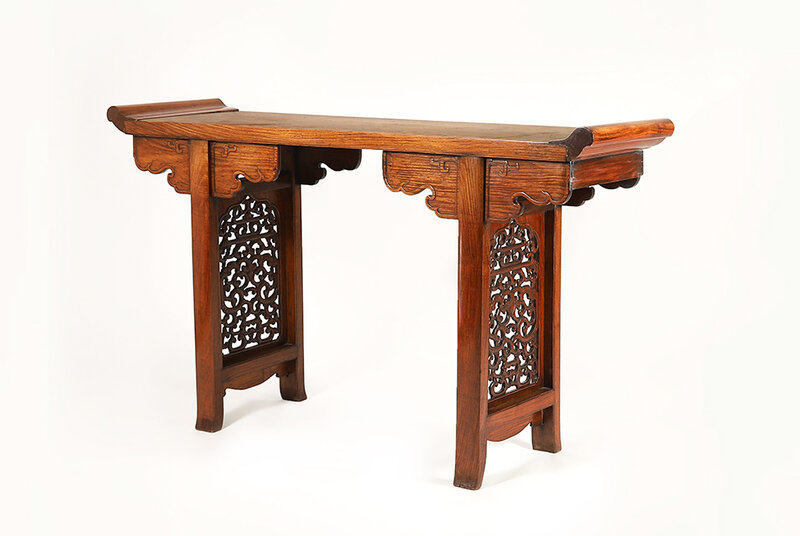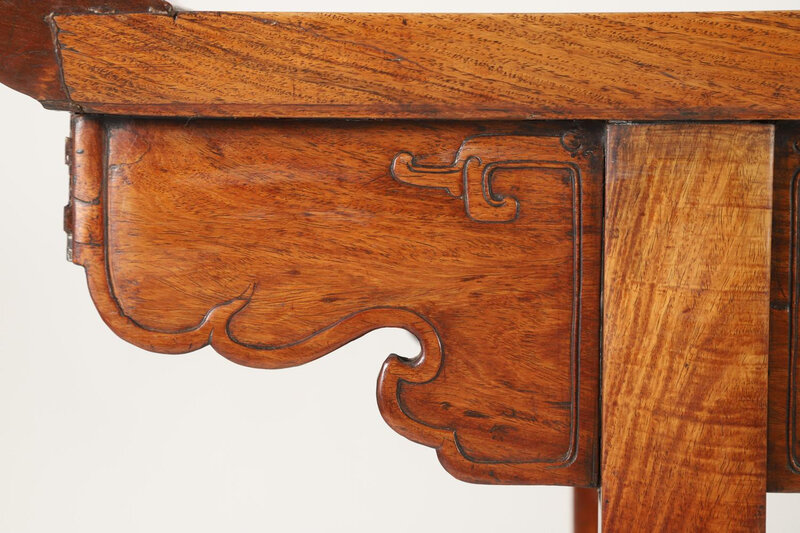 Lot 5855355. Ex-Robert Ellsworth Collection. Chinese Huanghuali Recessed Leg Long Table 17th century. Height: 35 inches, Length: 61 1/2 inches,Depth: 17 inches. Estimate $40000-60000. Lot sold $25,000. Courtesy Lark Mason Associates.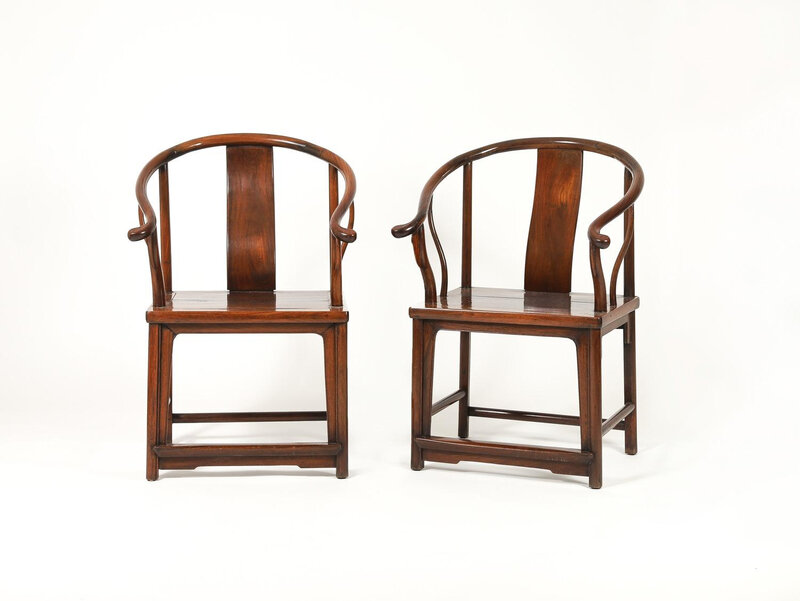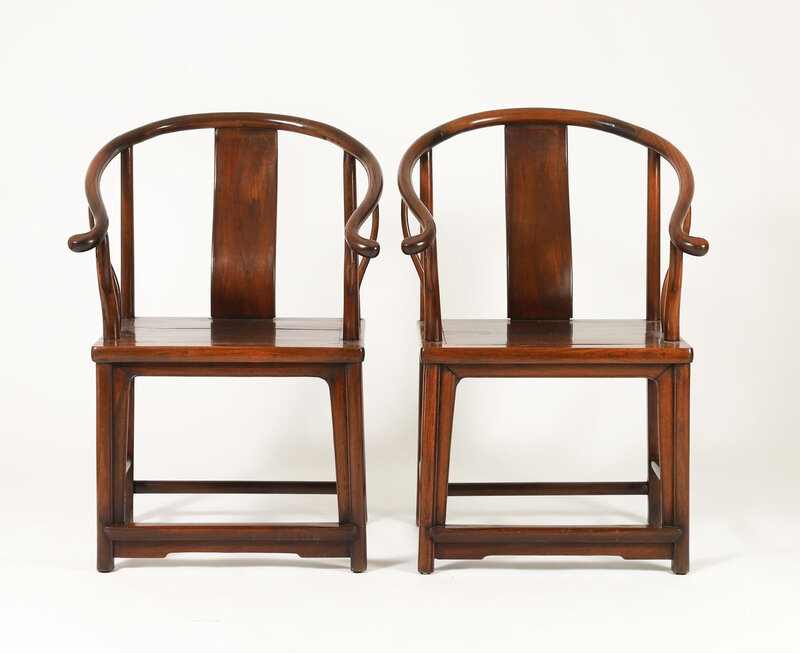 Lot 5855356. Ex-Robert Ellsworth Collection. Pair of Chinese Huanghuali and Hardwood Horseshoe-back Armchairs, Qing Dynasty. Height: 36 1/2 inches, Seated Depth: 16 1/2 inches, Length: 22 inches. Estimate $50000-100000. Courtesy Lark Mason Associates.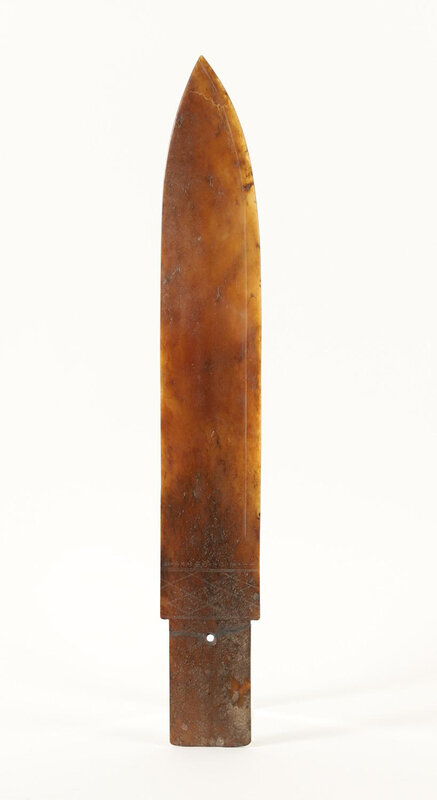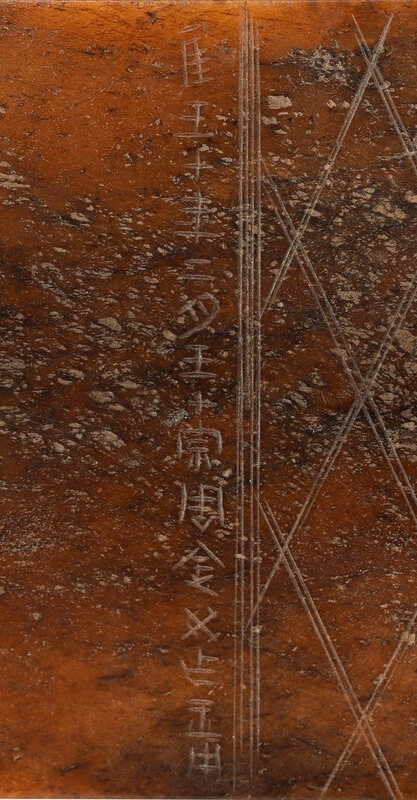 Lot 5855325. Chinese Inscribed Jade Blade, Shang Dynasty; 23 1/4 x 3 1/2 inches. Estimate $10000-20000. Courtesy Lark Mason Associates.
Lot 5855473. Chinese Blanc de Chine Porcelain Figure of Guanyin with Mythical Beast, 18th Century, height: 10 1/8 inches, width at widest: approximately 4 1/8 inches. Estimate $2000-4000.Courtesy Lark Mason Associates.
Says Mason, "This sale provides an excellent opportunity for collectors both novice and veteran to purchase some outstanding pieces at accessible estimates."

In-person viewing is by appointment only at both the New York City and New Braunfels Texas salesrooms.

With locations in New Braunfels, Texas and New York City, Lark Mason Associates, the eponymous, auction house specializing in Asian, ethnographic, and ancient works of art, was founded by Lark Mason after many years as an expert at Sotheby's New York.

Mason served as a General Appraiser from 1979 until 1985, and as a Senior Vice President and specialist in Chinese art with Sotheby's Chinese Works of Art Department from 1985-2003. From 2000-2003 he concurrently was a Director of Online Auctions for Sothebys.com. He also served as a consulting curator at the Trammel and Margaret Crow Collection of Asian Art in Dallas, Texas from 2003-2009. He is a generalist in American and European works of art and paintings, as well as an expert in the field of Chinese art and has valued and advised many private collectors and institutions.

Lark Mason Associates regularly hosts auctions on the iGavel Auctions platform and has an established history of record sales of Chinese and other works of art and holds the record for the highest price achieved for any work of art in an online sale, for a painting sold in May 2014 that realized close to $4.2m. Mason, the owner and CEO of iGavel Auctions, is noted for his regular appearances on "The Antiques Road Show."