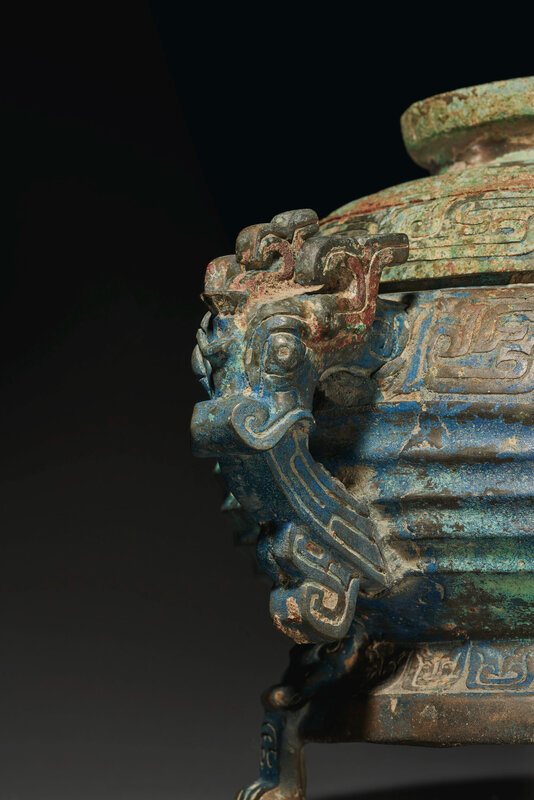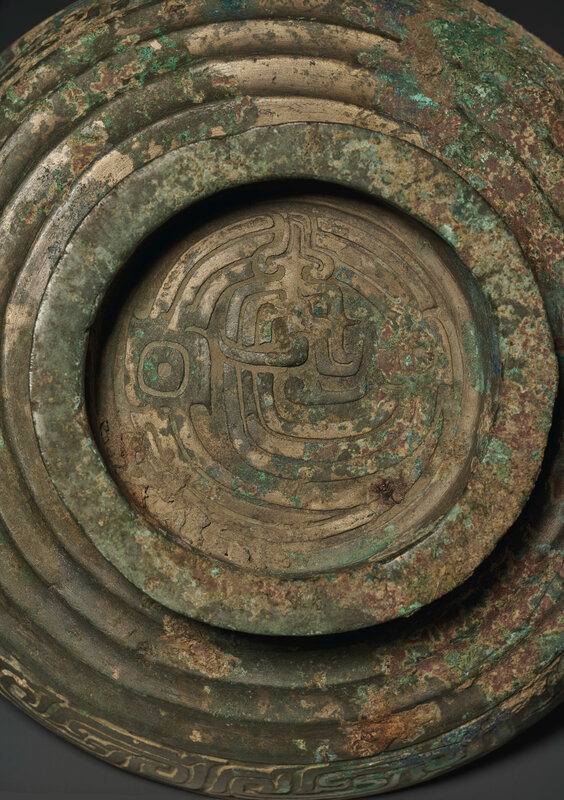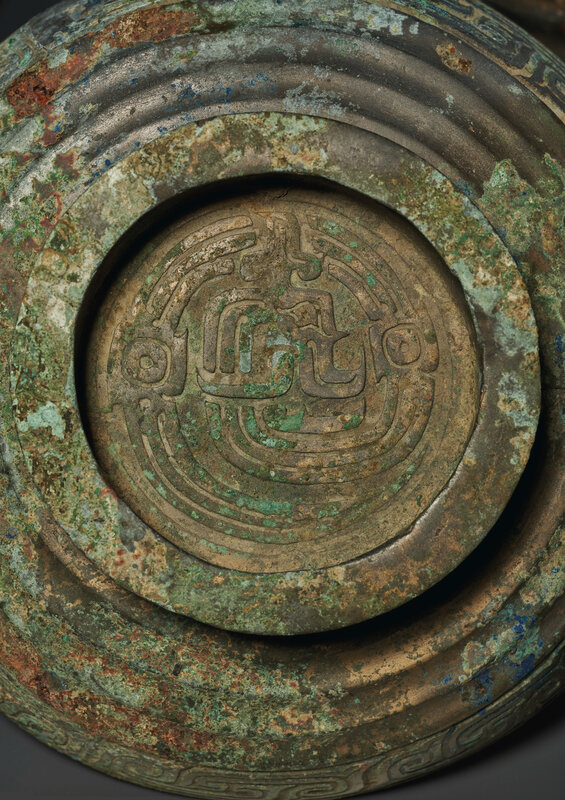 Lot 1509. A pair of bronze ritual food vessels and covers, gui, Late Western Zhou dynasty-Early Spring and Autumn period, 8th-7th century BC; 11 in. (28 cm.) wide across handles. Estimate USD 80,000 - USD 120,000. Price realised USD 200,000. © Christie's Images Ltd 2020.
Each vessel and cover is cast with bands of hooked scrolls and horizontal grooves. Each vessel is flanked by handles surmounted by dragon heads with large horns, and supported on three mask and paw feet. Each cover is cast inside the circular handle with a coiled dragon.
Provenance: Acquired in Hong Kong, 1990.
Note: This pair of footed gui with covers conforms stylistically to others of late Western Zhou-early Spring and Autumn date, which are raised on three feet, such as the Western Zhou gui excavated in 1978 at Fu Feng Qi, Shanxi province, now in the Fu Feng County Museum, illustrated in Zhongguo Qingtongqi, vol. 5, Western Zhou, Part 1, Beijing, 1998, pp. 66 and 67, pls. 69 and 70. See, also, the gui of early Spring and Autumn date excavated in 1978 at Huang Chuan Peng Dian, Henan province, now in the Cultural Center, Huang Chuan county, Henan province, illustrated in Zhongguo Qingtongqi, vol. 7, Eastern Zhou, Part 1, p. 123, pl. 120. Both of these vessels and the present pair of gui share the same use of bands of scrolls and horizontal grooves to decorate the body and cover, loop handles that issue from dragon heads, a similar band of scales on the foot between the three feet, and a circular handle on the cover.
Christie's. Important Chinese Ceramics and Works of Art, 25 September 2020, New York