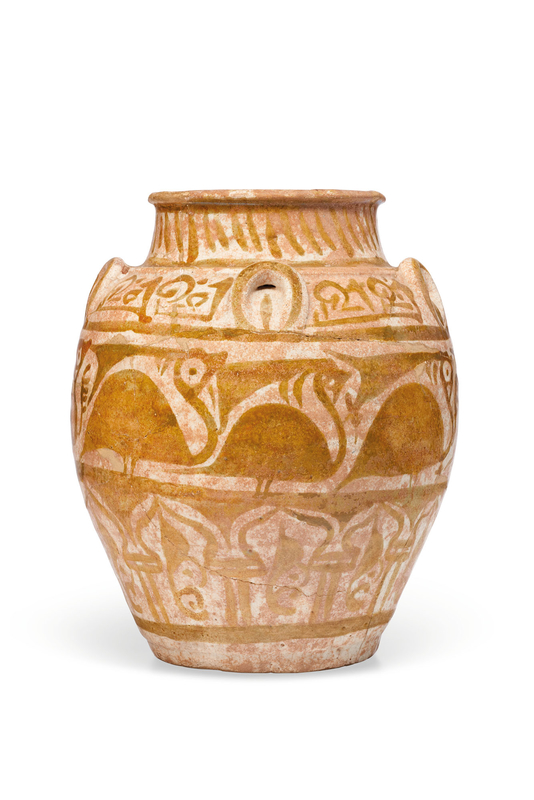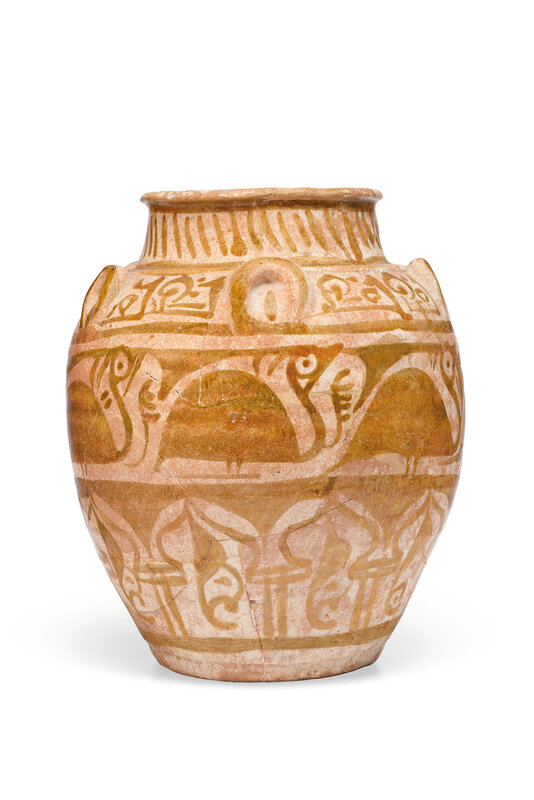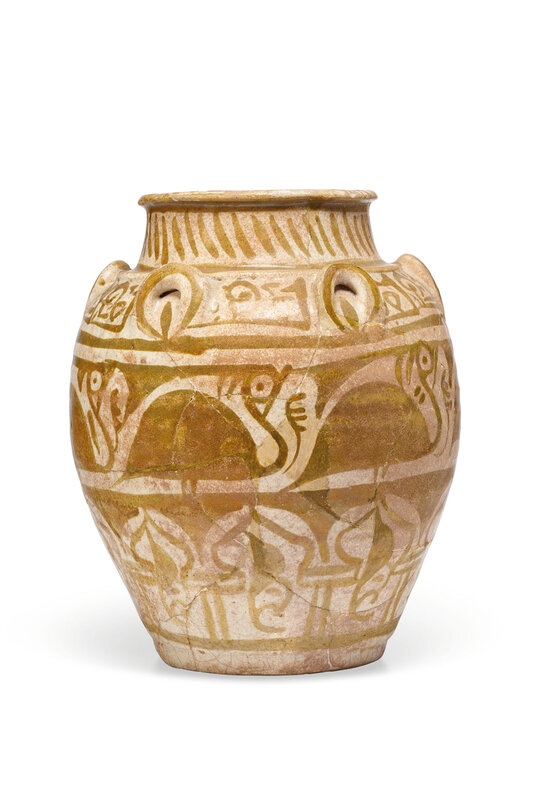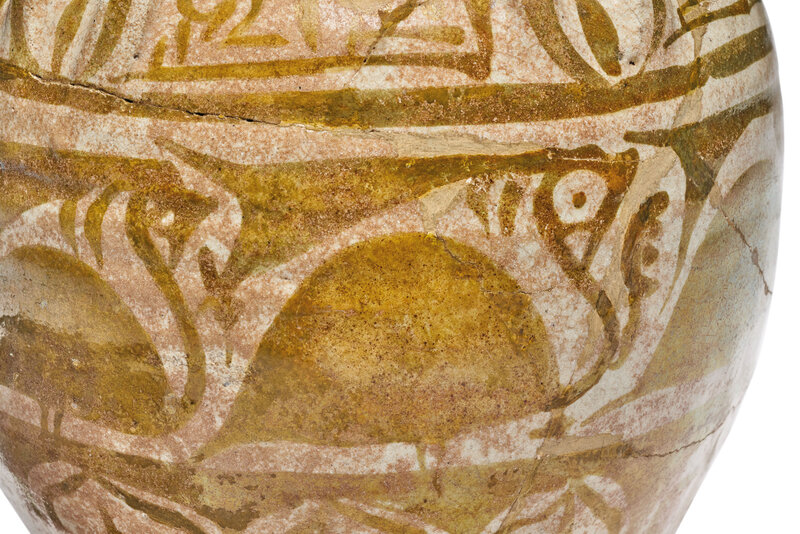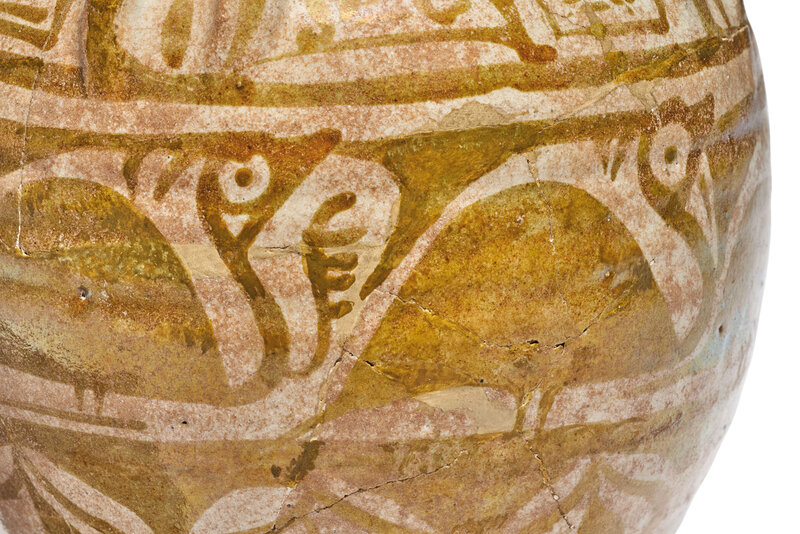 Lot 7. An Abbasid lustre pottery jar, Mesopotamia, 10th Century; 9in. (22.9cm.) high. Estimate GBP 30,000 - GBP 50,000 (USD 39,000 - USD 65,000). Price realised GBP 150,000. Courtesy Sotheby's.
Of typical form with rounded body tapering towards mouth, the shoulder with a band of kufic interrupted by four stylised handles, below this a band of parading long-necked birds, repaired breaks and small areas of restoration.
Provenance: Excavated in 1946 from Awdan Tepe, Gurgan under Ayoub Rabenou. Thence into trust and by descent.
Note: The technique of lustre-painted ceramic originated in Iraq in the ninth century from where it spread to the rest of the Islamic world and, through Muslim Spain, to Europe. The difficulty in the technique and the expensive procedure involved in creating lustre wares places them in the most exclusive and luxurious category of early Islamic pottery. The decoration was painted with copper and silver metal oxides on a previously glazed and fired piece which was given a second firing in an oxidizing then reducing atmosphere; this sparked a chemical reaction that allowed the metallic elements to penetrate and mix with the vitreous glaze.
Early examples from Iraq, such as this remarkable jar, are usually adorned with bold, stylised figural imagery. Birds were a particularly popular subject in the Abbasid period, as artists in many media transformed the creatures' beaks and wings into increasingly abstracted designs. The figures were boldly drawn and some, as seen here, have a curiously modern appearance. The sources of the designs are diverse, showing similarities to metalwork, architectural elements and textiles of the time.
The Smithsonian National Museum of Art (inv.no. F1953.90) and the Israel Museum in Jerusalem (acc. no. B64.08.3665) both have Abbasid jars very closely related to our example in terms of shape and decorative elements; that at the Israel Museum was excavated at the same time from the same spot as the present example by Rabenou. Three further Abbasid lustre vessels, also from Rabenou excavations at Gurgan, are now housed in the Metropolitan Museum, inv. nos. 50.207, 56.96, and 64.134, attesting to the international popularity of the ware at the time.
Sotheby's. Art of the Islamic and Indian Worlds Including Oriental Rugs and Carpets, 28 October 2020