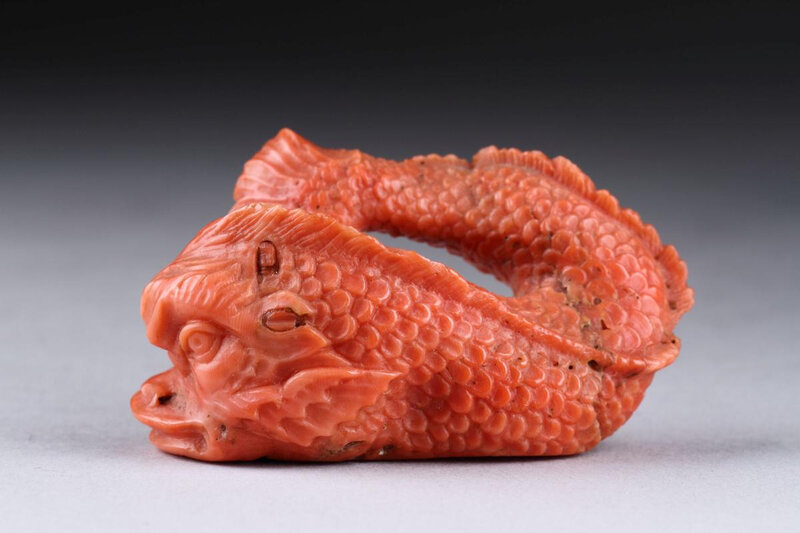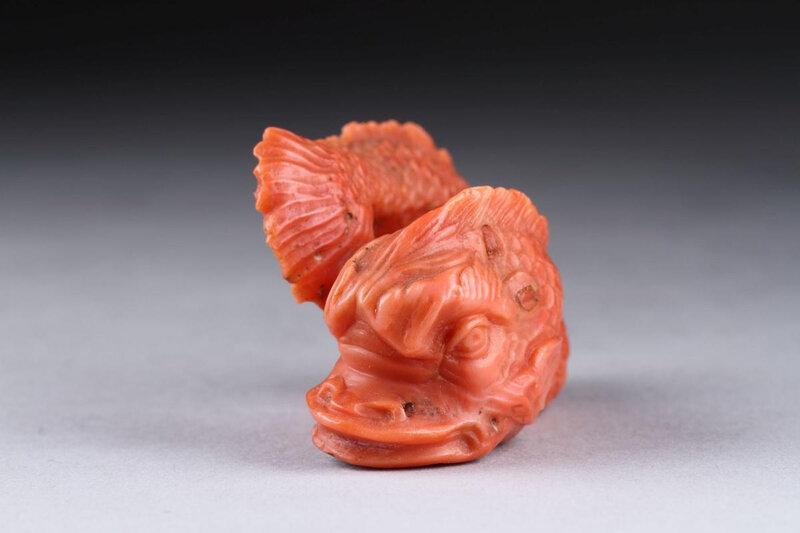 Lot 6. A dolphin, Trapani, late 17th-early 18th century; 11⁄4 x 21⁄2 x 11⁄4 in. (3.5 x 6.5 x 3.5 cm.). Estimate: GBP 800 - GBP 1,200 (USD 1,008 - USD 1,512). © Christie's Images Ltd 2020.
coral; on a later green marble base, the base not affixed.
Provenance: Ex Private European collection
Acquired London early 1970's.
Note: The ancient Greeks loved dolphins. They called them 'philomousoi', music lovers, because they believed that dolphins danced when they heard it. Considered a benevolent, intelligent animal, its appearance in the wake of boats was considered a good omen.
They were thought to be Poseidon's messengers and many items of ancient jewellery and coins depict the image of the god of the sea's son Taras riding a dolphin. The gods Aphrodite and Apollo believed them to be sacred.
The ancient Greek apothecary Dioscurides who wrote 'Materia Medica' in the early 6th century BC, believed coral could staunch bleeding.
In Greek, coral was known as 'lithodendron' or stone plant, a powerful apotropaic material halfway between a soft plant and a hard stone. It was thought to have taken its colour from the blood of the Medusa, but in later history powerfully recalled the colour of Christ's blood.
Christie's. Finch and Co's Cabinet of Curiosities. Online, 14 October - 4 November.