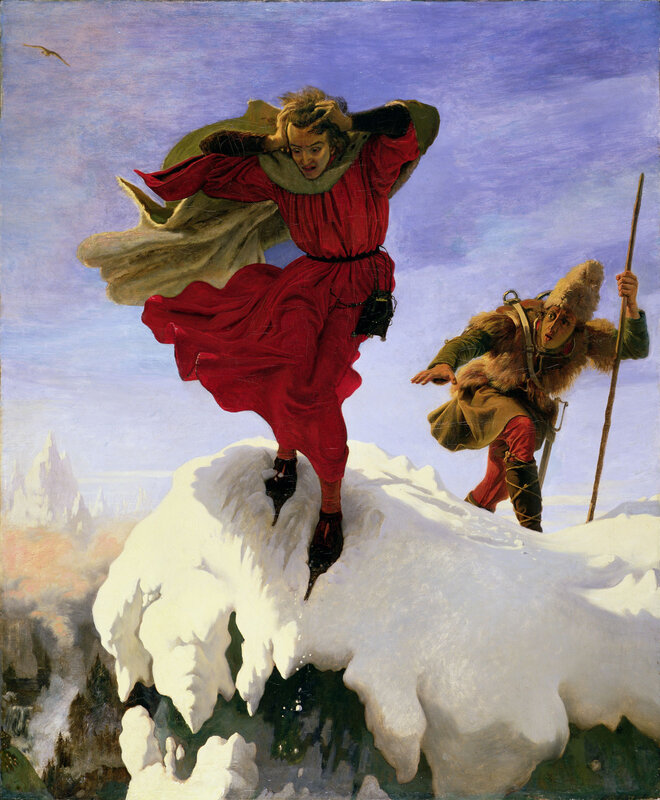 Ford Madox Brown, Manfred on the Jungfrau, 1841/1861. Oil on canvas, 140.2 x 115 cm, Manchester Art Gallery, Manchester, Gift of Mr Frederick William Jackson.
From 13 November 2020 to 14 February 2021 the Kunsthaus will be turning the spotlight on Romanticism, with an exhibition of over 150 works spanning the arc from Henry Fuseli to Alexandre Calame and the early Arnold Böcklin. It reveals the considerable contribution made by Swiss artists to the development of European landscape painting, follows them to academies abroad, and explores the close ties between them. The overview will also extend to famous Romantics from other countries such as Caspar David Friedrich, Eugène Delacroix and J.M.W. Turner, thus adding an international perspective to the appreciation of Swiss Romanticism.
In the late 18th century, Romanticism spread across Europe. Artists began creating works that focused on feelings and the fascination of the unfathomable, in contrast to the sober, rational art of Neoclassicism. The Swiss discovered the visual potential of their own landscapes, committing the majestic Alpine environment and the eternal ice of the glaciers to canvas. Curator Jonas Beyer draws our attention to a key era of Swiss art history that until now has only been explored through myriad individual aspects.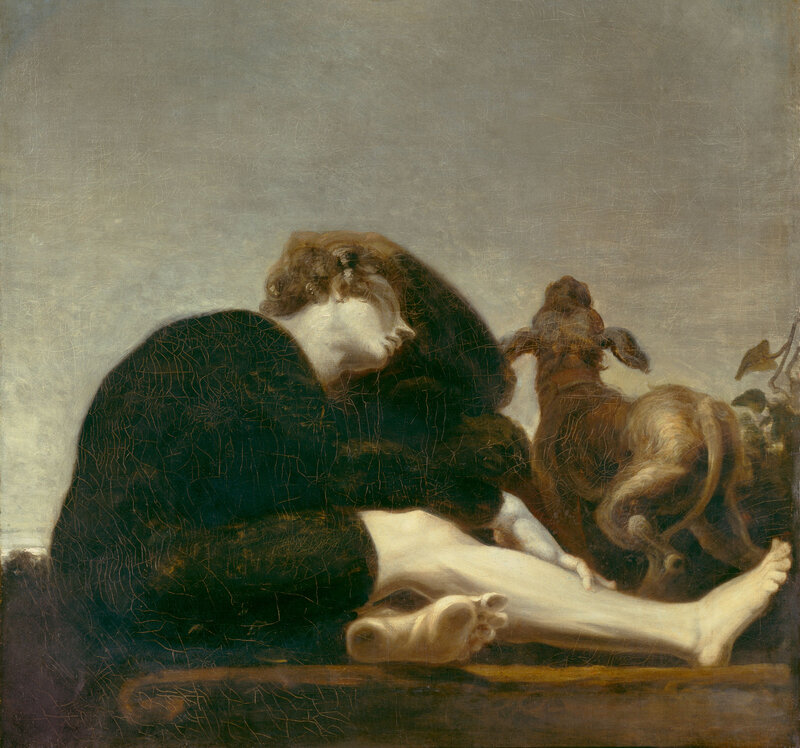 Henry Fuseli, Loneliness at Dawn, 1794–1796.Oil on canvas, 95 x 102 cm. Kunsthaus Zürich, 1941.
A MOOD OF CHANGE THAT CROSSES BOUNDARIES
The focus on a typically Swiss variant of Romanticism offers a deeper insight into the interrelationship between specifically local character and international connections. The particular mood of change that characterizes Swiss art of this period finds its most tangible expression in the intensive exchanges with artists in neighbouring countries. Swiss artists flocked to the academies in Paris, Dresden and Vienna, building highly effective networks but also responding with an artistic sensibility to the local characteristics of their study environment. Conversely, by the end of the 18th century the sights of the Swiss landscape had become popular motifs for romantically minded artists from abroad. This vibrant cross-border exchange suggests that it is more meaningful to speak not of 'Swiss Romanticism' but rather of 'Romanticism in Switzerland', thereby highlighting both shared artistic concerns and artistic peculiarities dictated by local circumstances. Visitors will experience these through paintings, drawings and films grouped together thematically in the 1,000-m2 exhibition gallery.
Joseph Anton Koch, The Schmadribach Falls, 1794. Watercolour over pencil, pen in brown, with white highlights, mounted, 49.6 x 41.3 cm, Kunstmuseum Basel, Department of Prints and Drawings, Dr. Carl Mettler bequest, 1942
ROMANTICISM LIVES ON
A presentation of this scope has been made possible by loans of valuable works from Swiss collections and the inclusion of precious exhibits from Germany, Austria, the UK and France. The list of artists extends from pre-Romantic painters of the calibre of Caspar Wolf and Johann Heinrich Wüest, via well-known names from the Romantic era such as the Swiss Alexandre Calame, Charles Gleyre and Léopold Robert, to international greats including Eugène Delacroix, Caspar David Friedrich and J.M.W. Turner. Meanwhile the video works 'Everything is going to be alright' by Guido van der Werve, 'Projection (matin)' by Remy Zaugg and David Claerbout's 'Travel' remind us that the Romantic ideas of the late 18th and early 19th centuries still resonate in the present day.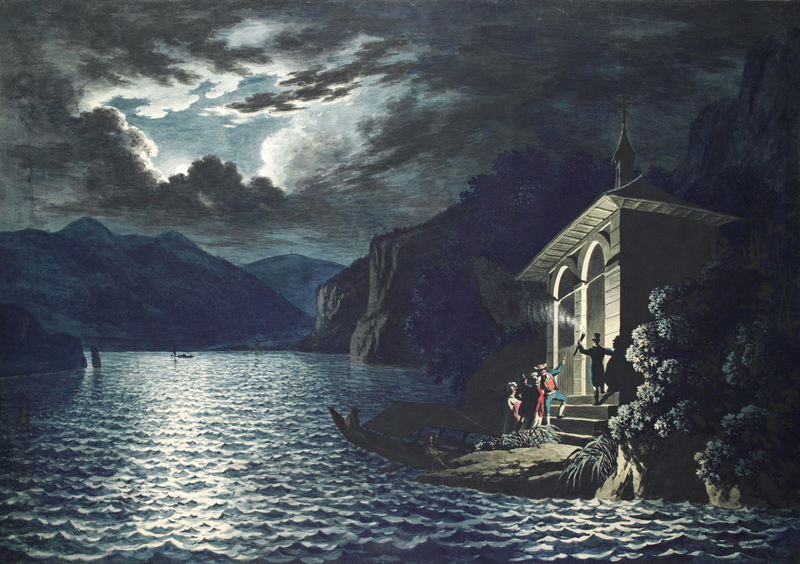 Franz Niklaus König, Tell's Chapel on Lake Lucerne, around 1810. Watercolour on transparent paper, 84 x 119 cm, Kunstmuseum Bern, Bernische Kunstgesellschaft, Bern.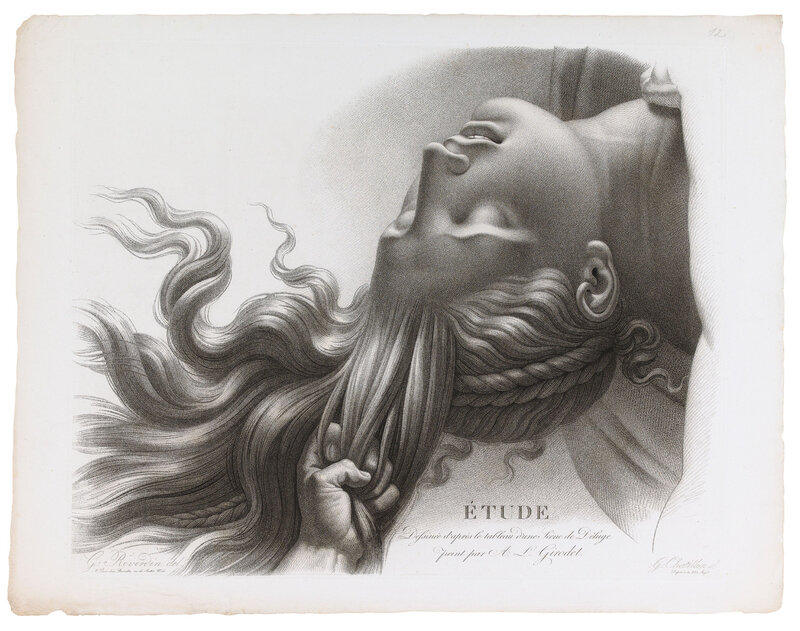 Henri-Guillaume Chatillon, Study, after a detail from a 'Scene of the Flood' by Anne-Louis Girodet, before 1828. Etching, 49.5 x 60.5 cm,MAH Musées d'art et d'histoire, Ville de Genève.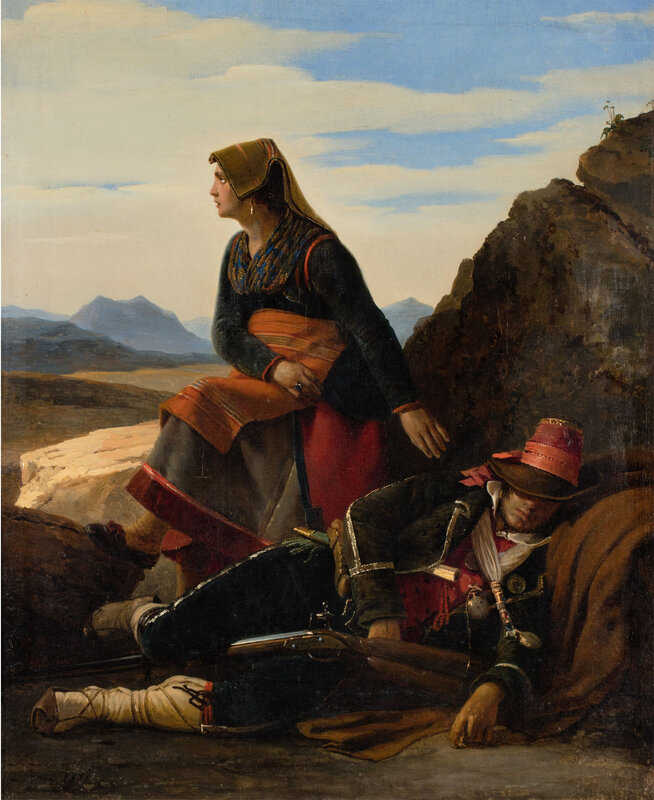 Léopold Robert, Brigand's wife watching over her sleeping husband, 1821. Oil on canvas, 47 x 37 cm, Kunstmuseum St. Gallen, Sturzeneggersche Gemäldesammlung.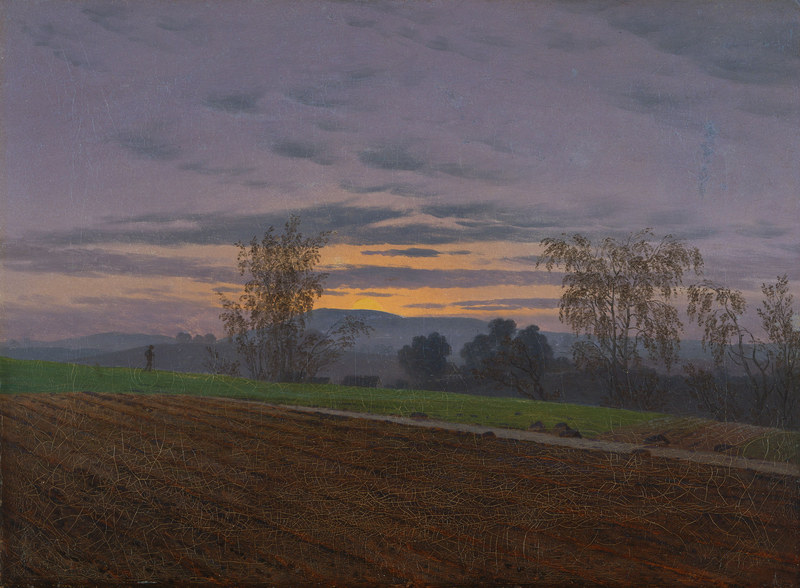 Caspar David Friedrich, Ploughed Field, around 1830. Oil on canvas, 35 x 47.7 cm, Hamburger Kunsthalle, acquired 1905.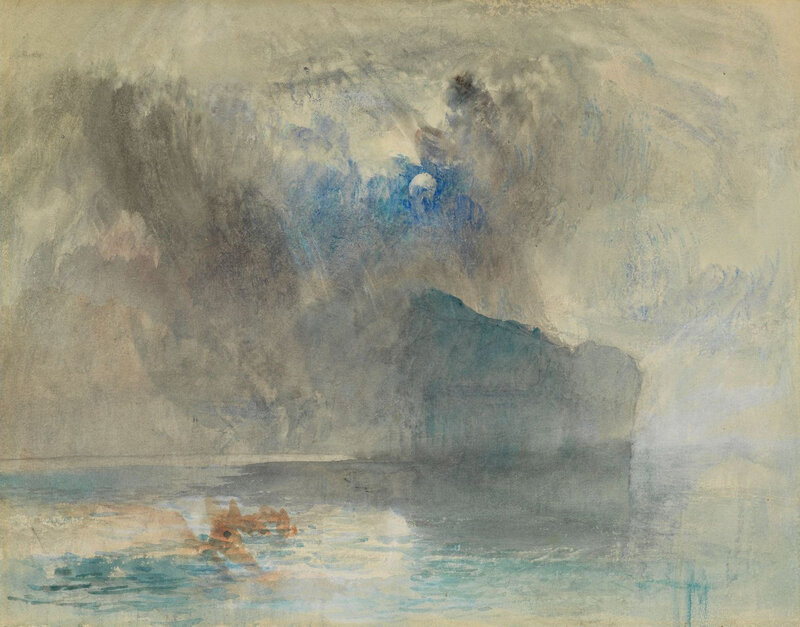 Joseph Mallord William Turner, On Lake Lucerne looking towards Fluelen, 1841. Graphite and watercolour on paper, 28.3 x 22.3 cm, The Samuel Courtauld Trust, The Courtauld Gallery, London, Scharf Bequest 2007.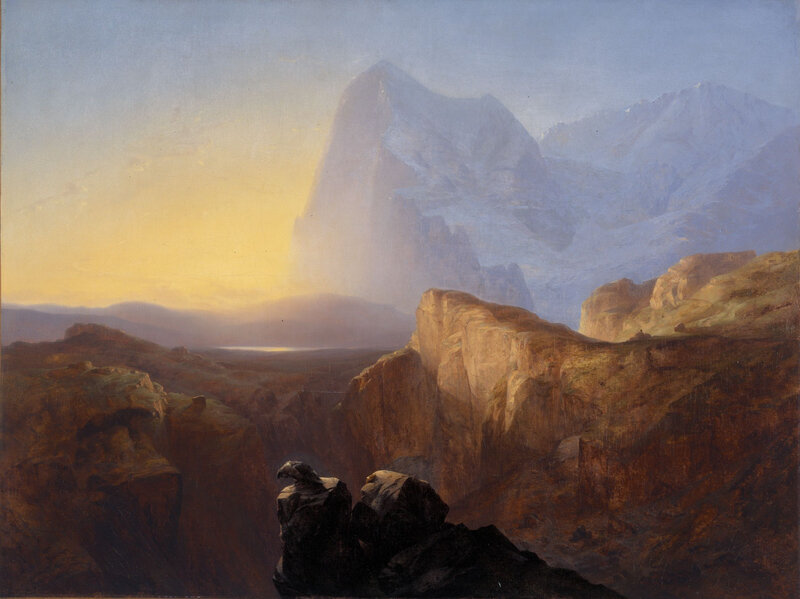 Alexandre Calame, Le Grand Eiger At Sunrise (Morning, view of le Grand Eiger), 1844. Oil on canvas, 106.2 x 139.9 cm. Deposited by the Swiss Confederation, Federal Office of Culture, Gottfried Keller Foundation.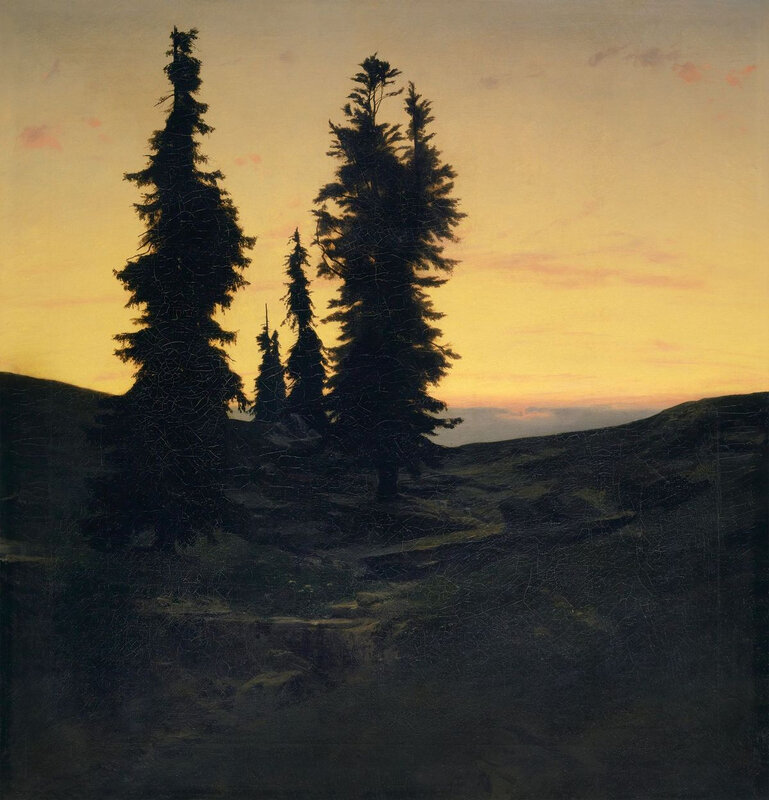 Arnold Böcklin, Fir trees, 1849. Oil on canvas, 76.8 x 74.6 cm, Kunstmuseum Basel, bequest Clara Böcklin 1923.
Johann Jakob Ulrich, Steamboat Burning on Stormy Sea, 1850–1853. Oil on canvas, 98 x 131 cm, Museum of Fine Arts Leipzig.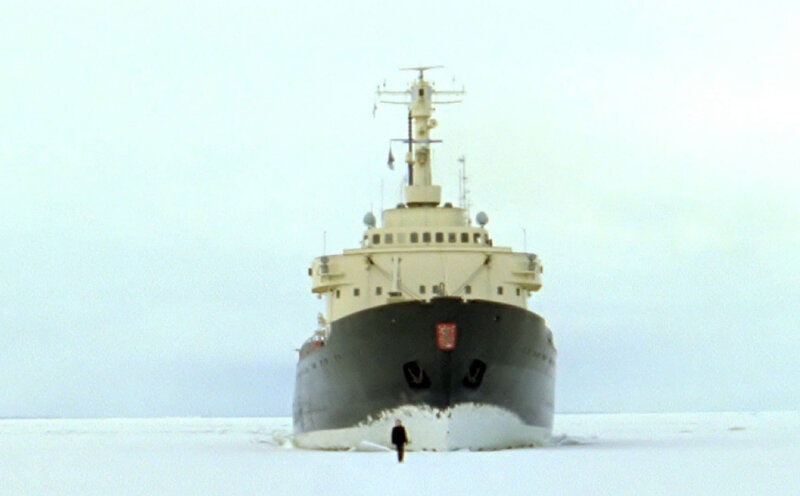 Guido van der Werve, Nummer acht: Everything is going to be alright, 2007. Film 16mm, HD, duration 10'10". Courtesy the artist, image by Ben Geraerts.