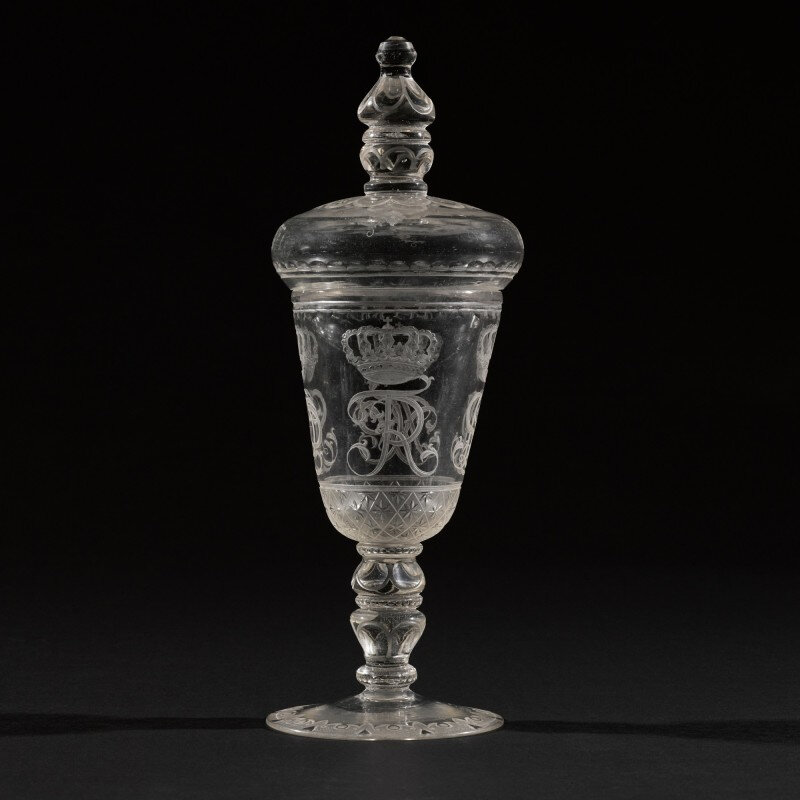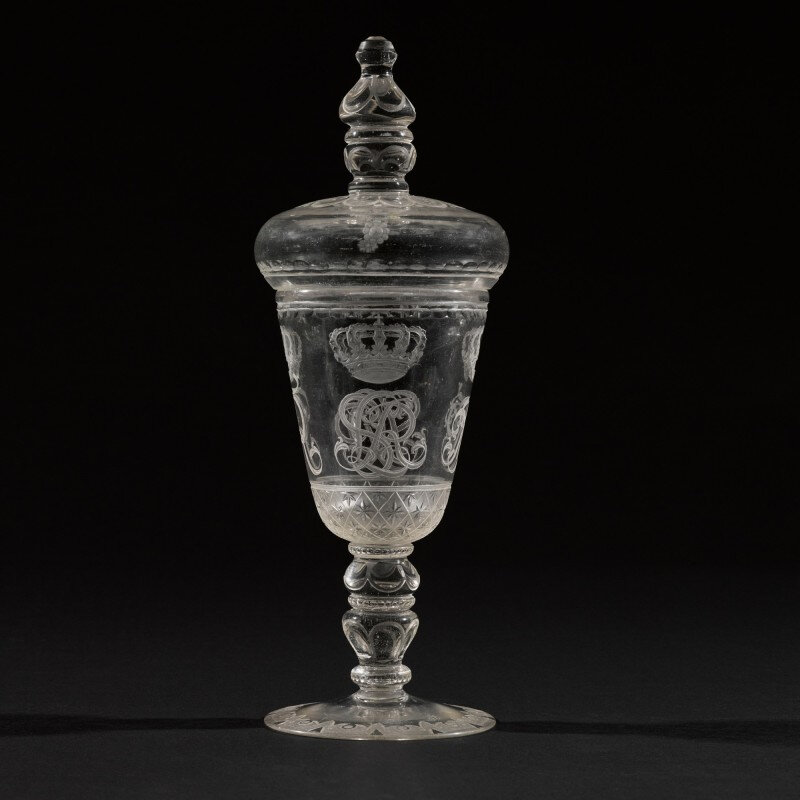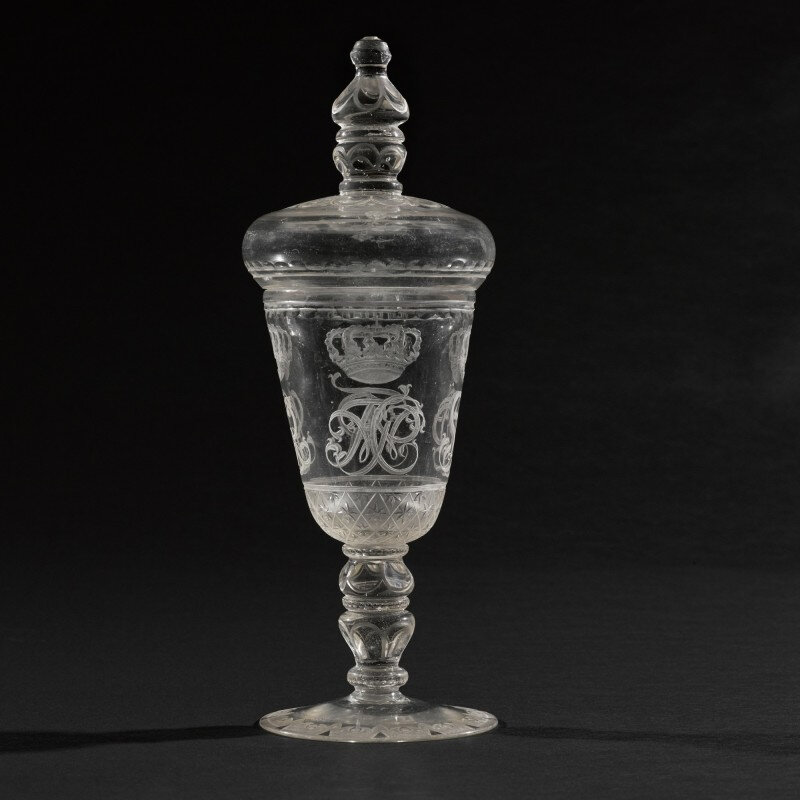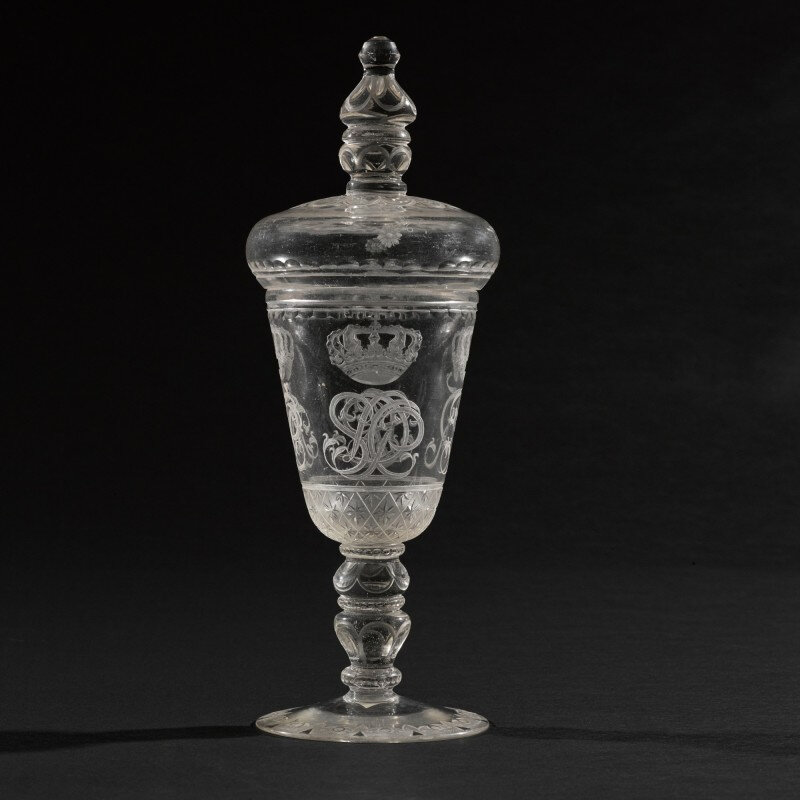 Lot 89. A Prussian cut and engraved Royal goblet and cover, circa 1710, Postdam, engraved in Berlin; 35cm. high. Estimate: 2,000 - 3,000 GBP. Lot sold: 2,520 GBP. Photo Sotheby's.
the round funnel bowl engraved, probably by Gottfried Spiller with four crowned cyphers above a star and trellis pattern section, the domed cover engraved with scattered flower sprigs below border of flowerheads and printes, the finial and stem with fluted baluster sections either side of a compressed knob, supported by a conical foot engraved with a band of leaf ornament.
Note: The present goblet commemorates two generations of the Prussian Royal family. The crowned cyphers represent the initials of Friedrich I of Prussia, his consort Sofie Luise and their successors, Prince Friedrich Wilhelm and his consort Sophie Dorothea. See Brigitte von Klesse, Glassammlung Helfried Krug, Bonn, 1973, cat. no. 616, p. 208 for a goblet with similat engraving and of related form attributed to the Spiller workshop. see alsoChristiane Keische, Susanne Netzer et al., "Herrliche Künste und Manufacturen" Fayence, Glas und Tapisserien aus der Frühzeit Brandenburg-Preußens 1680-1720, Berlin, 2001, p. 94, pl. 47 for a later goblet and cover with the initials of Friedrichs Wilhelms I and Sophie Dorothea.
Sotheby's. Royal & Noble. London, 7 January 2021