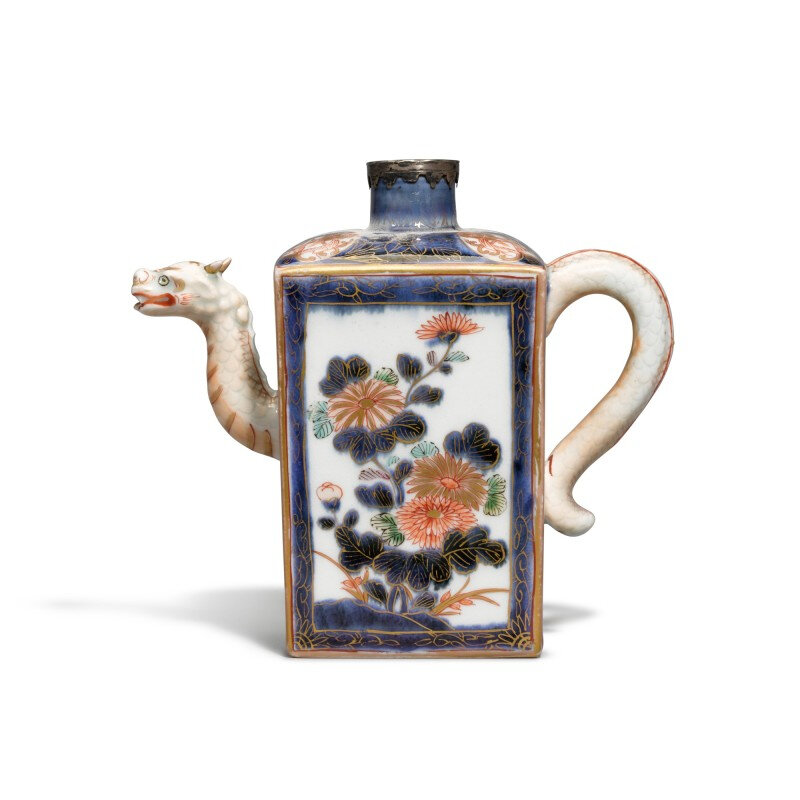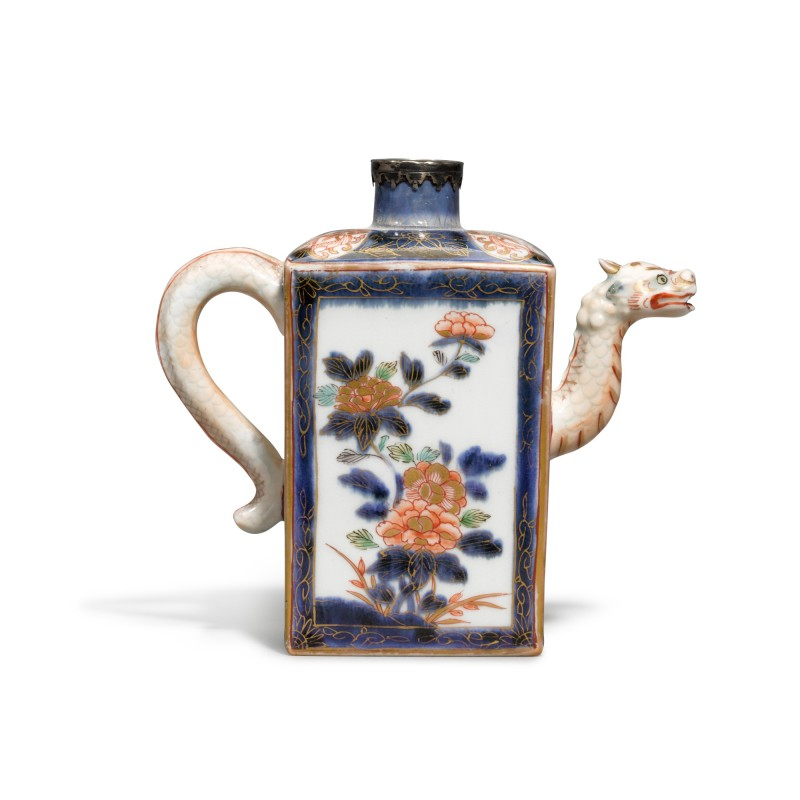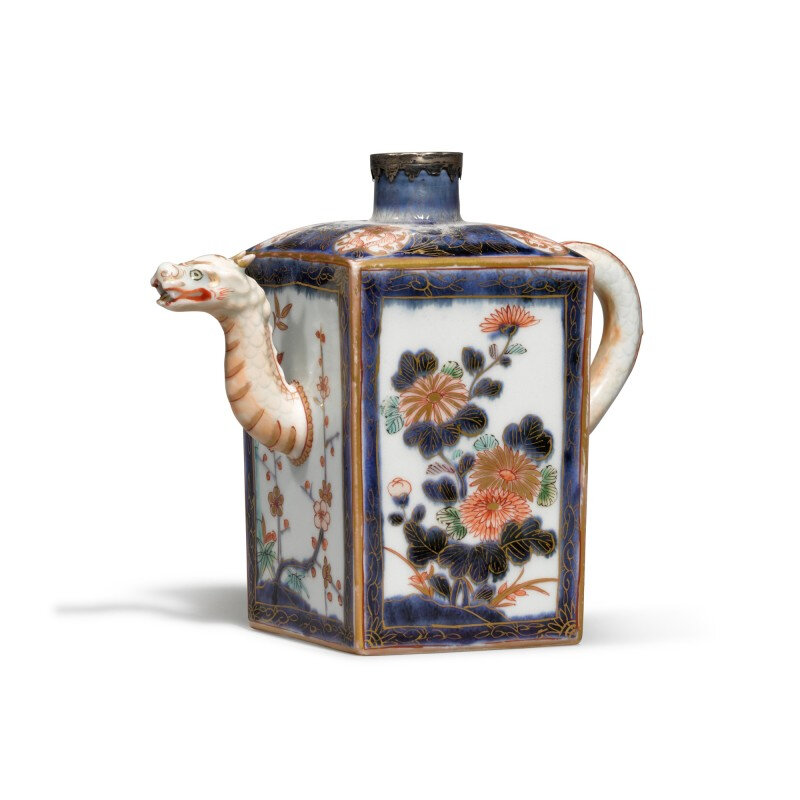 Lot 57. An Imari ewer with silver mount, Edo period, late 17th-early 18th century; 5½ in.; 14cm. high. Estimate: 800 - 1,200 GBP. Lot sold: 1,386 GBP. Photo Sotheby's.
the rectangular flask with applied handle and spout in the form of a dragon, the slightly domed shoulder with ring neck and applied silver mount, decorated in iron red, green, black and aubergine enamels and gilt, with panels of peony, bamboo and cherry blossom.
Property of a descendant of William Beckford & The Dukes of Hamilton.
Provenance:
Possibly
William Beckford (1760-1844);
His daughter Susan Euphemia, Duchess of Hamilton (1786-1859);
Her granddaughter, Lady Mary Louise (1884-1957), only child and principal heir of William Alexander Douglas-Hamilton, 12th Duke of Hamilton, who married in 1906 James Graham (1878-1954), Marquess of Graham who in 1925 succeeded his father as 6th Duke of Montrose;
Note: William Beckford (1760-1844) had a number of silver-gilt and gilt bronze mounted Chinese and Japanese porcelains in his collection examples of which are illustrated in Derek E. Ostergard (Ed.), William Beckford, 1769-1844: An Eye for the Magnificent, London, 2002, pp. 323-324, 347 & 388, figs. 37-38, 69 & 127. The mounts for these are by James Aldridge (fl. 17778-1822) who, alongside Paul Storr (1771-1844), was tasked with supplying mounts for Beckford's most precious objects.
Sotheby's. Royal & Noble. London, 7 January 2021