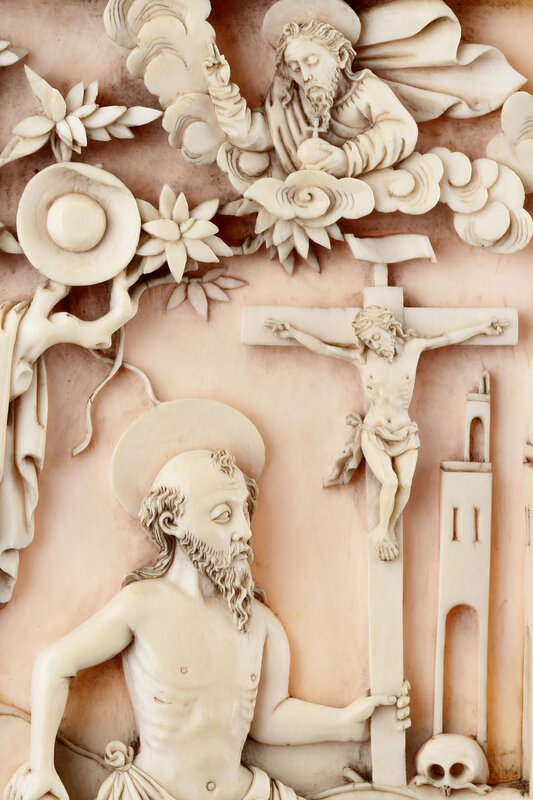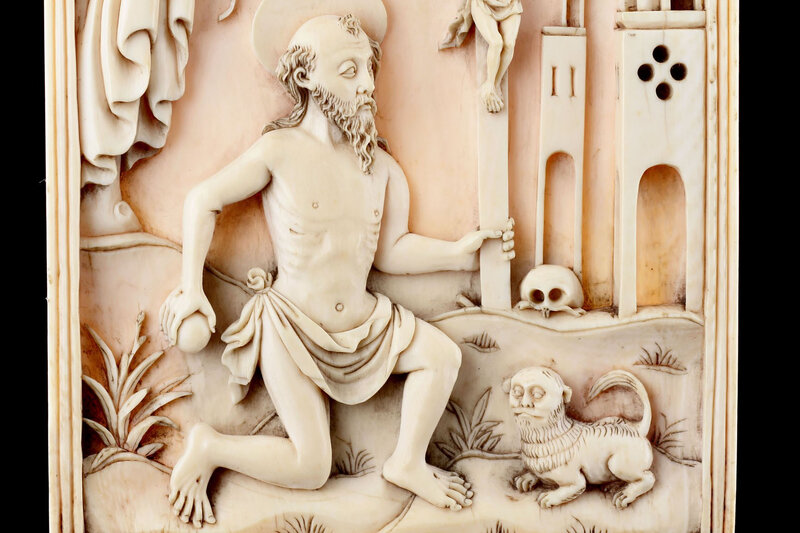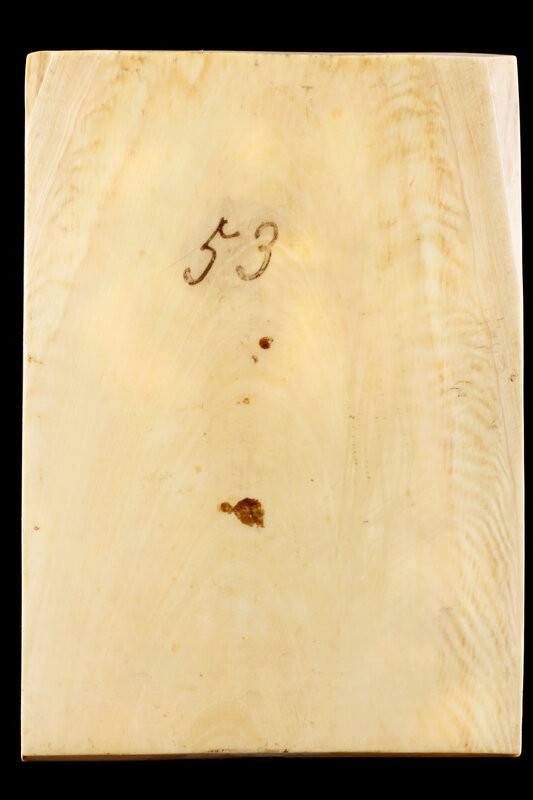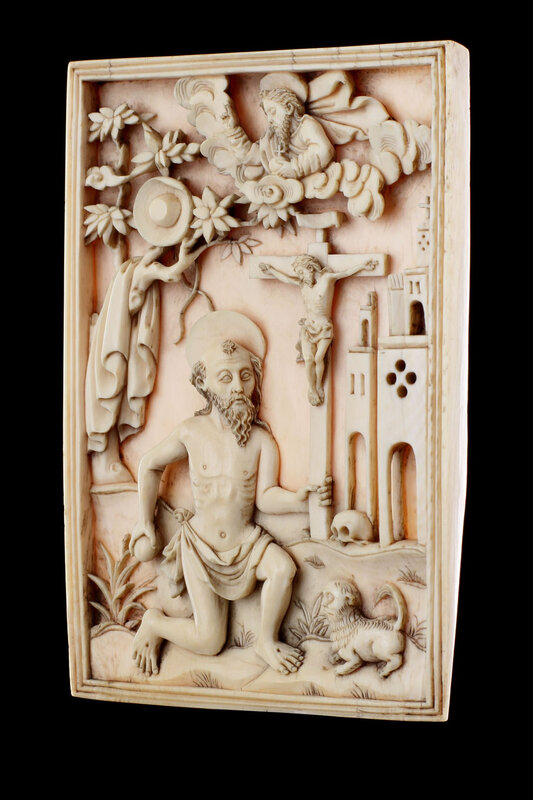 Portuguese Macao devotional plaque depicting St Jerome kneeling before Christ crucified gripping the Cross in one hand holding a stone in the other, Mid 17th century. Ivory, H 12 x W 8.5 x D 1 cm. Price: € 37,500. FINCH & CO at BRAFA 2021.
Symbolic of his asceticism, his hands and feet with the stigmata, a sign of his passionate Christian devotion, his cardinal's hat and robe hanging in the tree, God the Father in the clouds above a lion at the Saint's feet, above him two medieval church towers. The scene is probably based on an European engraving.
Provenance: former private collection of the Berkeley Family Spetchley Park Worcestershire catalogued in a 1949 inventory as 'A Carved Panel (4 7/8" x 3 ½") of St Jerome Kept in the Strong Room'.