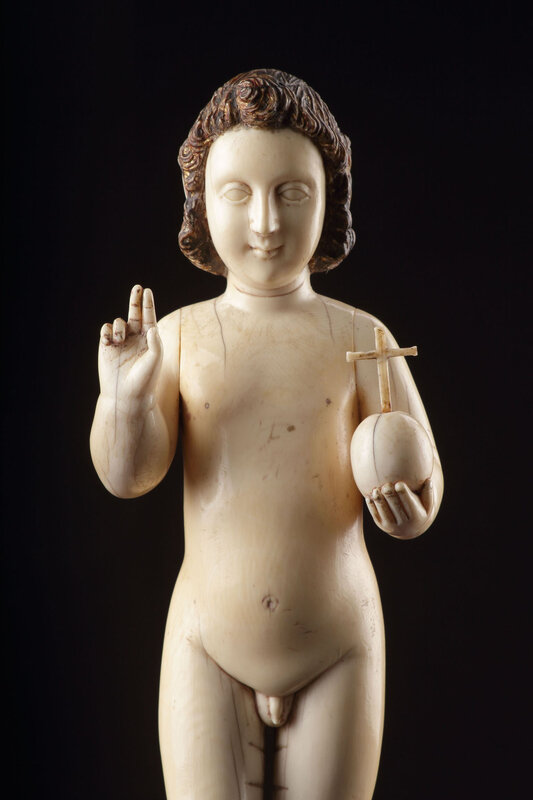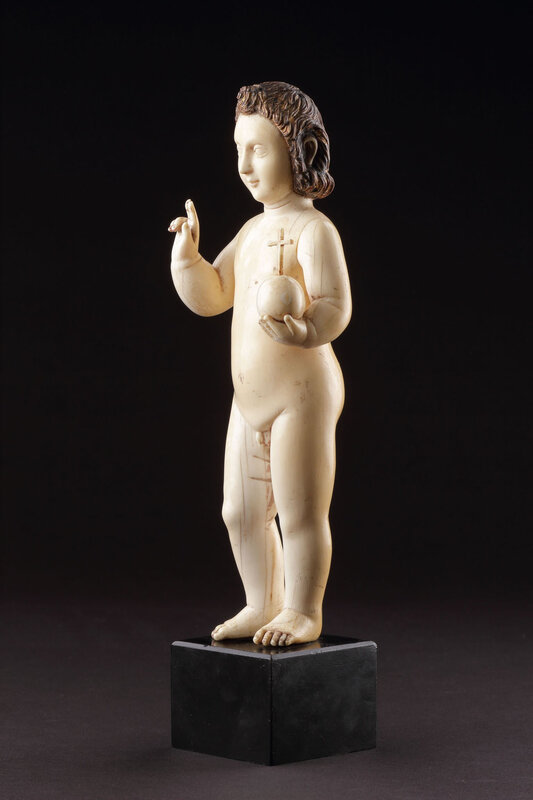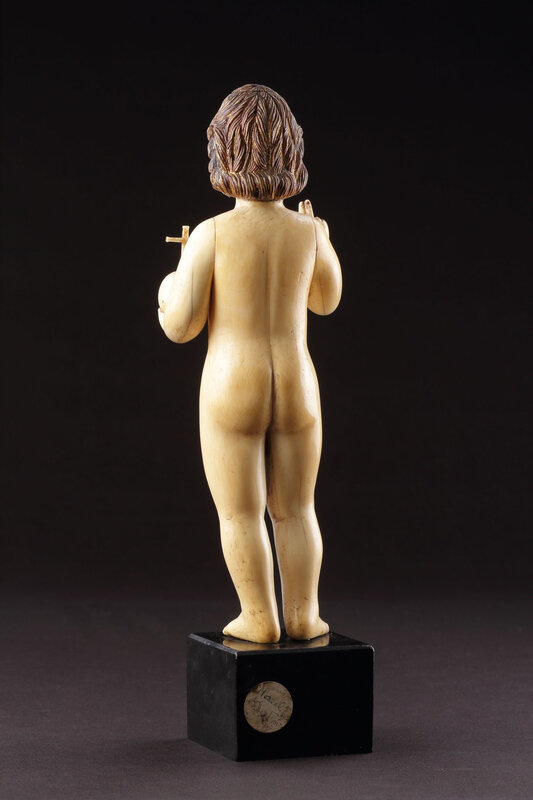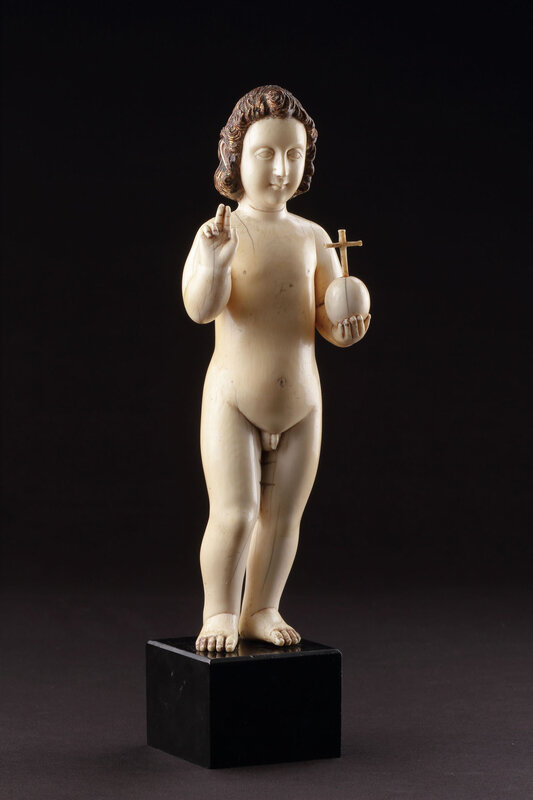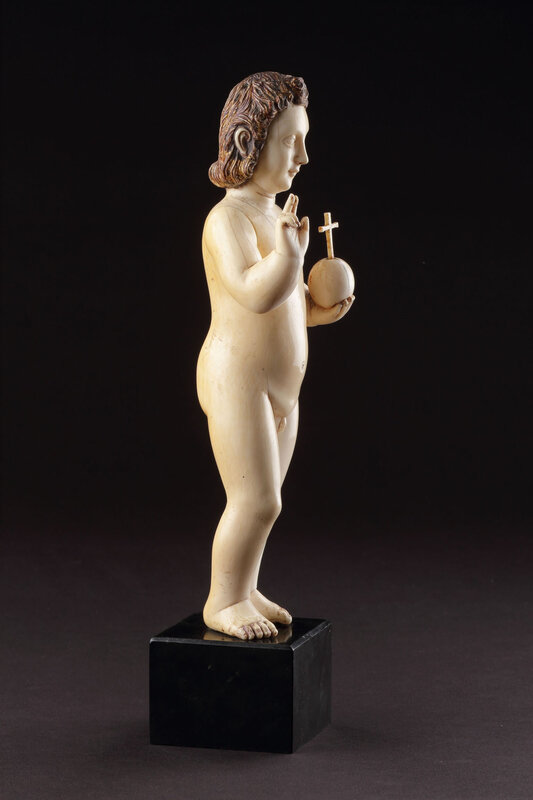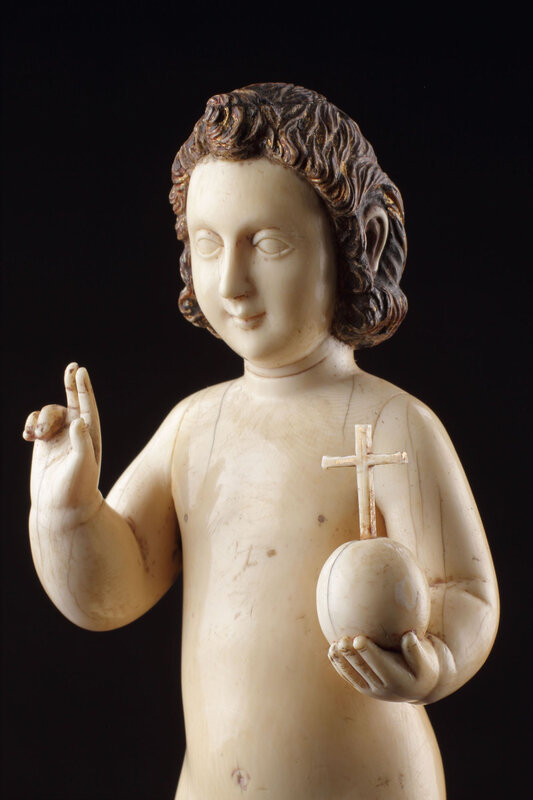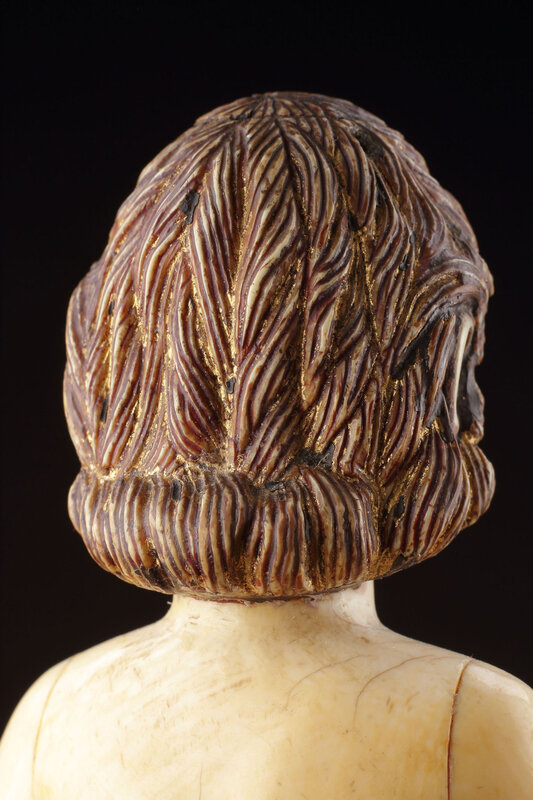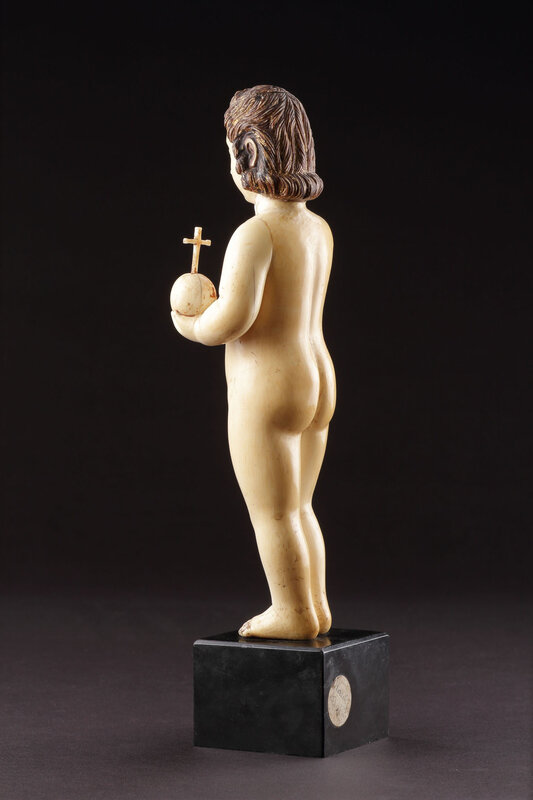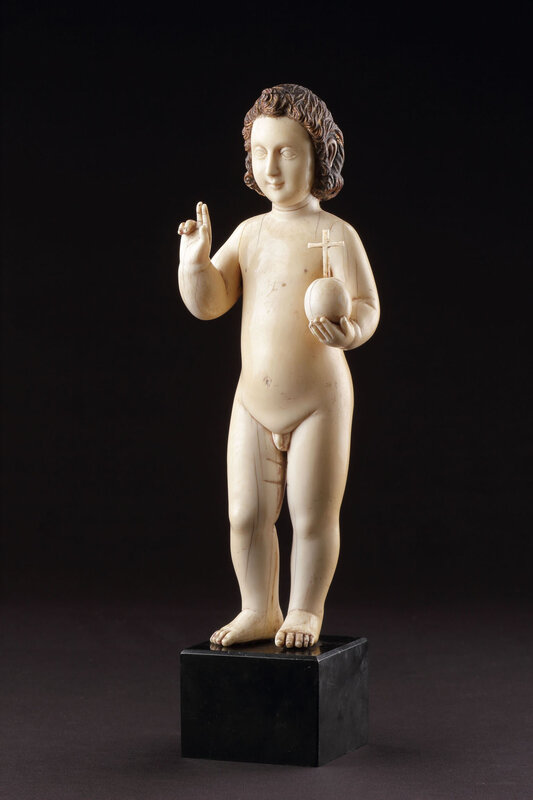 Indo-Portuguese Goa figure of the Infant Christ as Saviour of the World 'Salvator Mundi', First half of the 18th century. Ivory, hair with traces of polychrome and gilding, H 24.5 cm, H with base 29 cm. Price: € 19,000. FINCH & CO at BRAFA 2021.
An old label to reverse of wood stand inscribed 'Messel Collection'.
Provenance: former Irish private collection; former Messel collection.