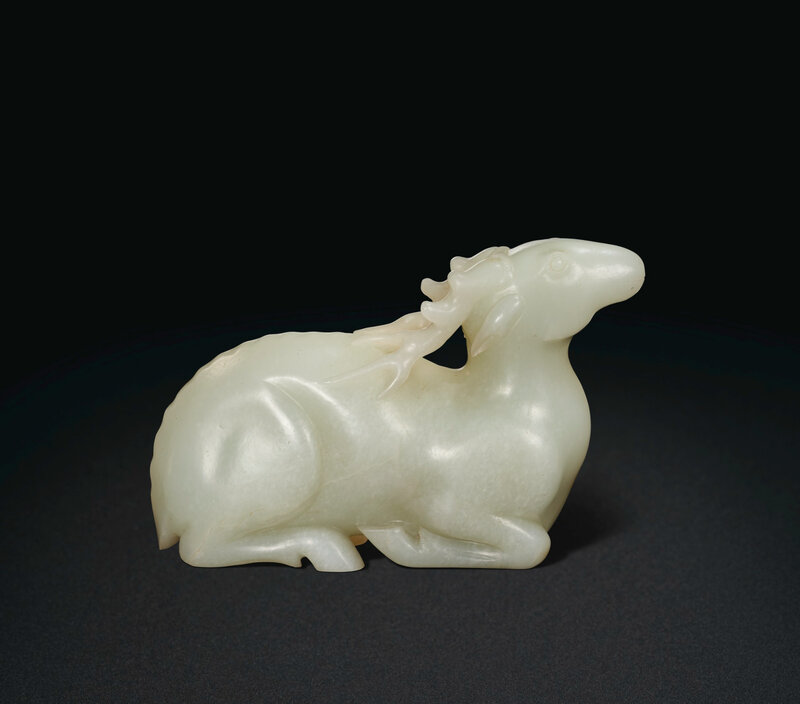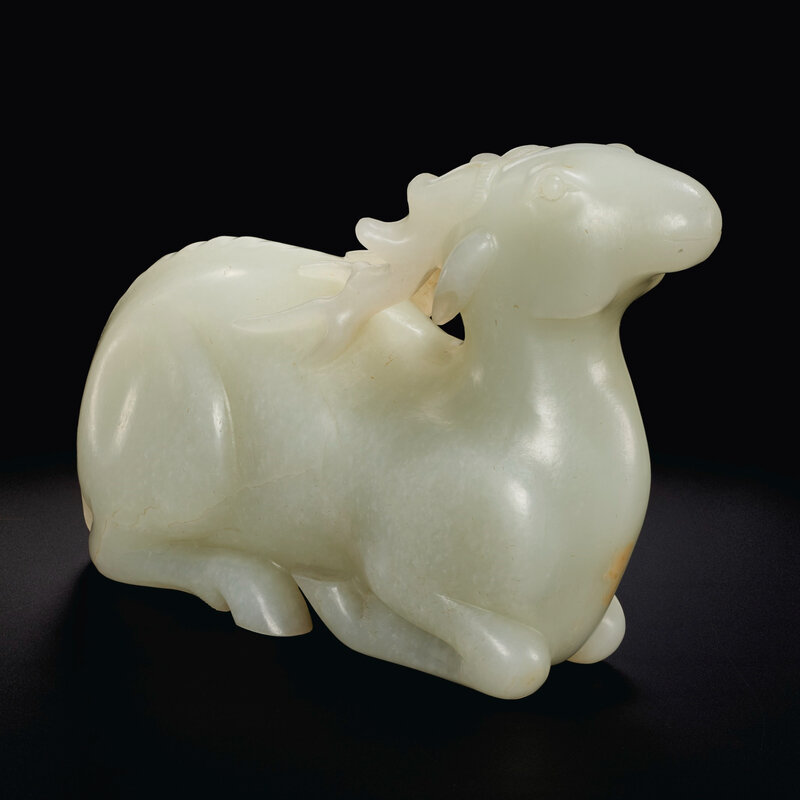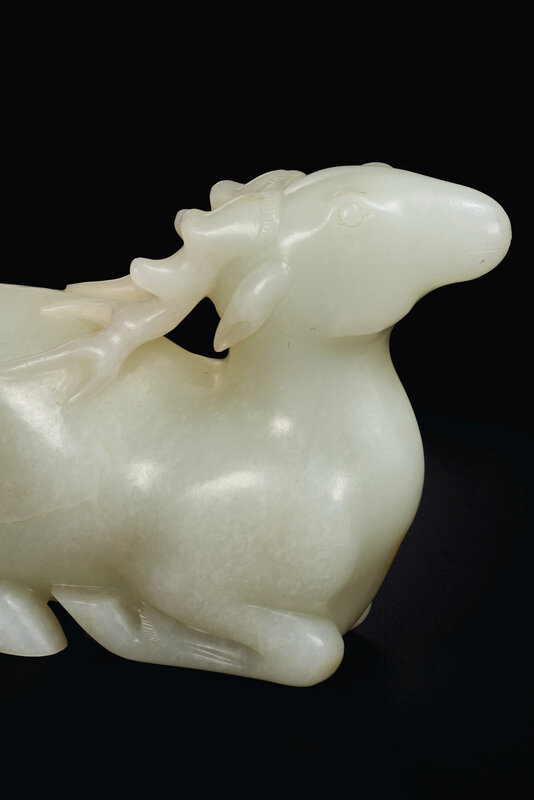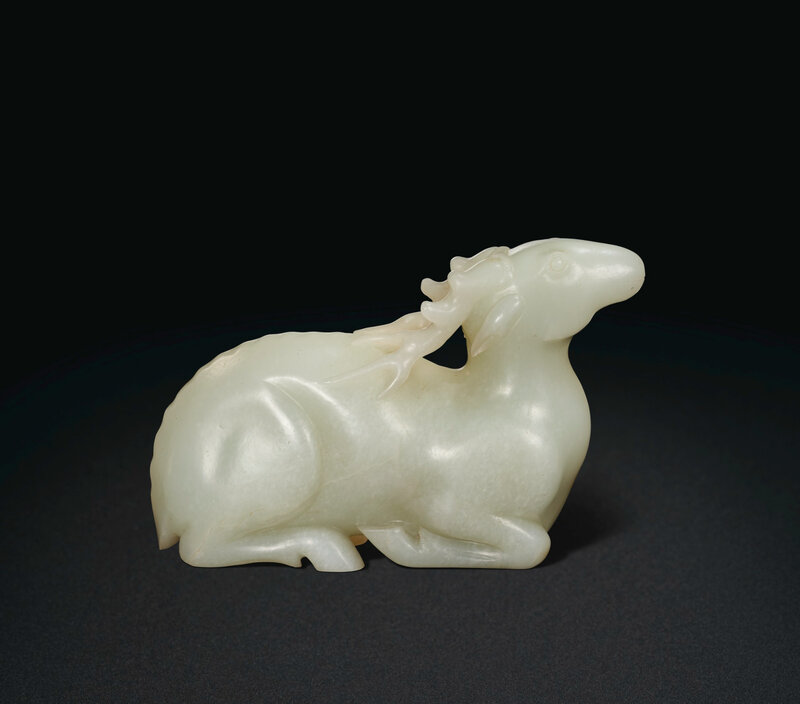 Lot 652. A large white jade figure of a recumbent stag, 17th-18th century; 7 ½ in. (19 cm.) long. Estimate USD 100,000 - USD 150,000. Price realised USD 350,000. © Christie's 2021
The stag is shown with head raised and ears flat against the head below the backswept antlers that flank the knobby backbone. The stone of very pale greenish-white color has some opaque white markings and a spot of added russet color on the chest.
Provenance: C. T. Loo & Co., New York, 18 December 1941.
Stephen Junkunc, III (d. 1978) Collection.
Literature: C. T. Loo & Co., Exhibition of Chinese Art, New York, 1941, no. 313.
Exhibited: New York, C.T. Loo, Exhibition of Chinese Art, 1941.
Note: This figure of a stag is unusually large for an animal carving of this period. Deer have a number of auspicious meanings in Chinese culture. Shoulao, the Star God of Longevity, is usually depicted accompanied by a spotted deer, as well as with a crane, peach and pine tree. Thus each of these, including the deer, has come to represent long life. Deer are also believed to be the only animals that can find the fungus of immortality. In addition, deer may represent Luxing, the God of Rank and Emolument. The Chinese word for deer, lu, sounds like the word for emolument or an official salary.
Christie's. Important Chinese Art from the Junkunc Collection, New York, 18 march 2021