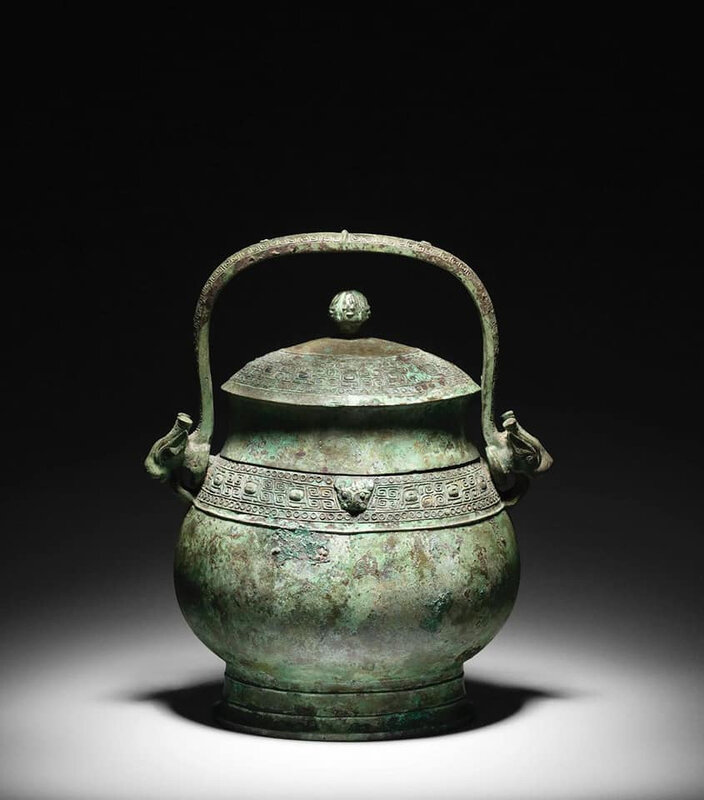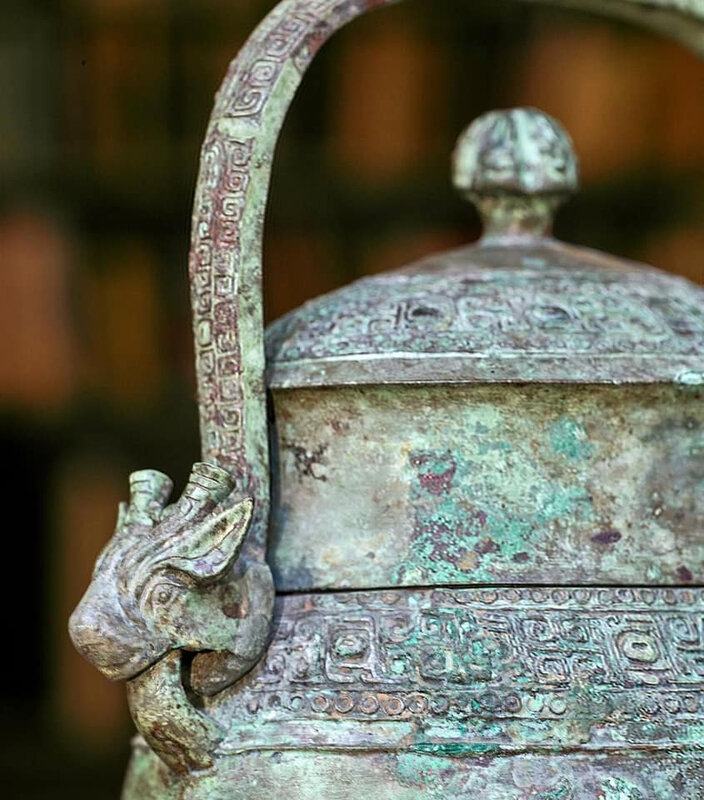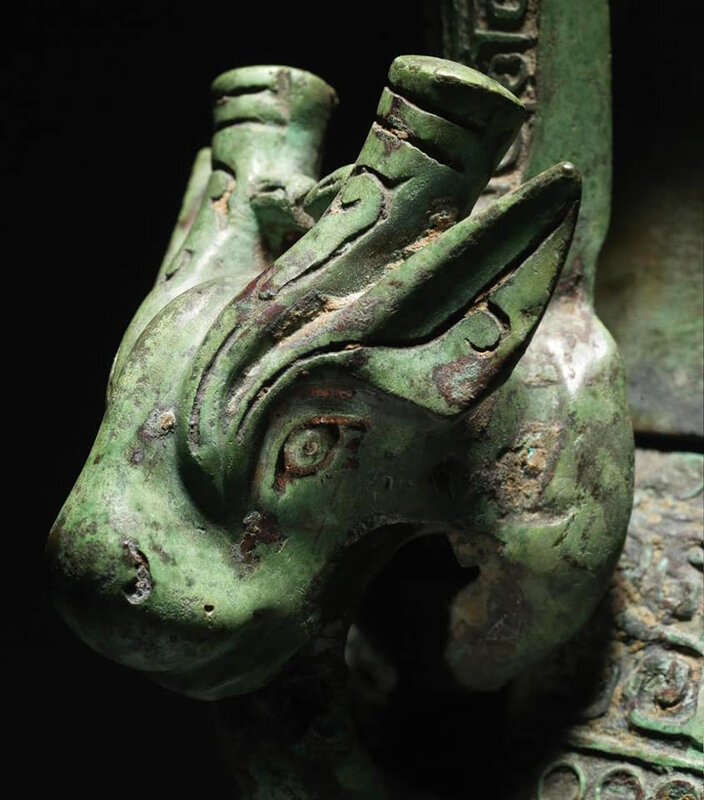 Lot 15. A very rare archaic bronze ritual wine vessel and cover, you, Early Western Zhou Dynasty, 10th century BC. Est. £120,000-150,000. Courtesy Bonhams.
Provenance: Major-General Sir Neill Malcolm (1869-1953), KCB, DSO
Captain Dugald Malcolm (1917-2000), CMG, CVO, TD
Sotheby's London, The Malcolm Collection: Ancient Bronzes, 29 March 1977, lot 17
Hartman Rare Art, New York
Christie's London, 10 December 1990, lot 2
Christie's New York, 18 September 1997, lot 324
An important European private collection.
Exhibited: Dartington Hall, Exhibition of Chinese Art, 9 July- 14 August 1949, Catalogue, no.1
Oriental Ceramic Society, Exhibition of Early Chinese Bronzes, 1951, Catalogue, no.70
Note: Inscribed on both the cover and interior with Douge Shou zuo fuyi zunyi 鬥戈 守作父乙尊彝 which may be translated as 'Dou made this precious ritual vessel as a sacrifice for ancestor Father Yi'.
The Malcolm Collection of Chinese early bronzes, ceramics and works of art was one of the most important private collections of its type formed in England during the 1920s-1940s. As described by Captain Dugald Malcolm in the foreword to the 1977 Sotheby's catalogue, his father Sir Neill Malcolm first went to China in 1896. Starting from Leh in Kashmir, the journey to Beijing took seven months. His first purchases were made in Berlin in 1919 and then later when he served in Singapore (1921-1924). Between the First and Second World Wars he visited Beijing a number of times and made a few purchases, although the bulk of the collecting took place in London. Sir Neill Malcolm was a member of the Executive Committee of the 1935-1936 Exhibition at the Royal Academy and lent 16 pieces himself. Since 1953 and prior to being sold in 1977, the collection was on loan to London University, first to the Courtauld Institute and then at the Percival David Foundation, which made the collection available for study to scholars.
Bonhams. Chinese Art, London, 13th May 2021.