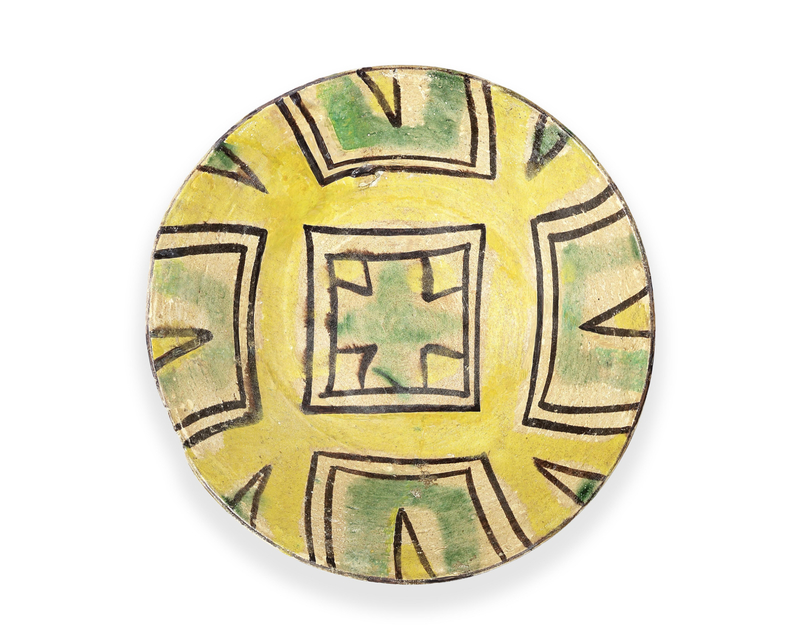 Lot 19. A Nishapur buffware pottery bowl, Persia, 9th-10th Century; 24.2 cm. max. Est: £1,500 - £2,000. Sold: £1,500. Courtesy Bonhams.
of deep slightly rounded form on a short foot, decorated in green, mustard yellow and manganese with a central square containing a cruciform motif, surrounded by four partial squares overlapping the rim with triangular motifs within, interspersed by further triangle motifs.
Bonhams. Islamic and Indian Art, London, March 30, 2021.