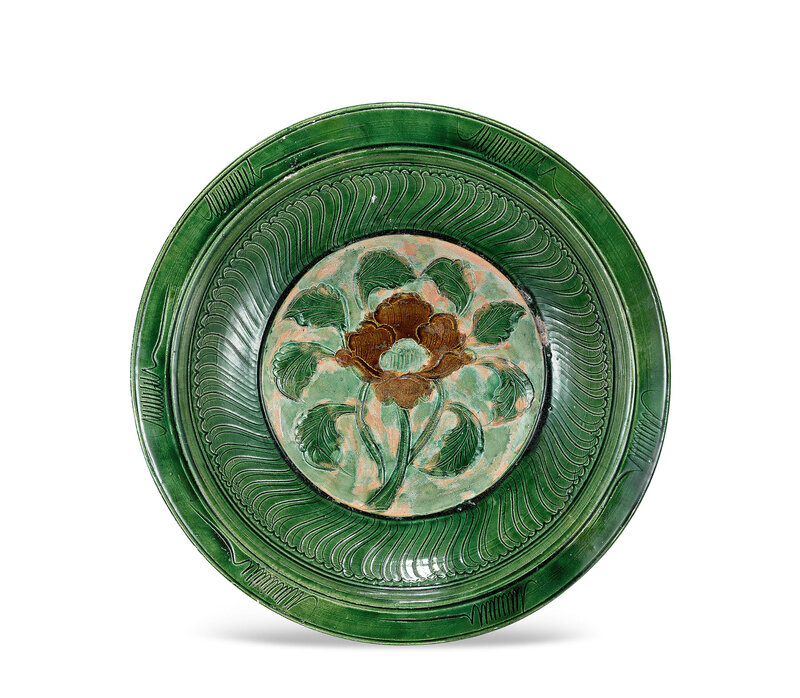 Lot 3104. A Large Sancai 'Peony' Dish, Liao Dynasty, 907-1125. D 11.8cm. Estimate HKD 50,000 - 80,000 (USD 6,410 - 10,256). Sold Price: HKD 168,000 (USD 21,538). Copyright 2021 © Poly Auction Hong Kong Limited
Provenance : The Ten-views Lingbi Rock Retreat Collection, no. GC3.
Literature: 1. Kessler, Adam T., Empires Beyond the Great Wall, The Heritage of Genghis Khan, Natural History Museum of Los Angeles County, Los Angeles, 1993
2. So, Jenny F., Noble Riders from Pines and Deserts, The Artistic Legacy of the Qidan, Art Museum, The Chinese University of Hong Kong, Hong Kong, 2004.
Poly Auctions. Chinese Ceramics and Works of Art, Hong Kong, 21 April 2021