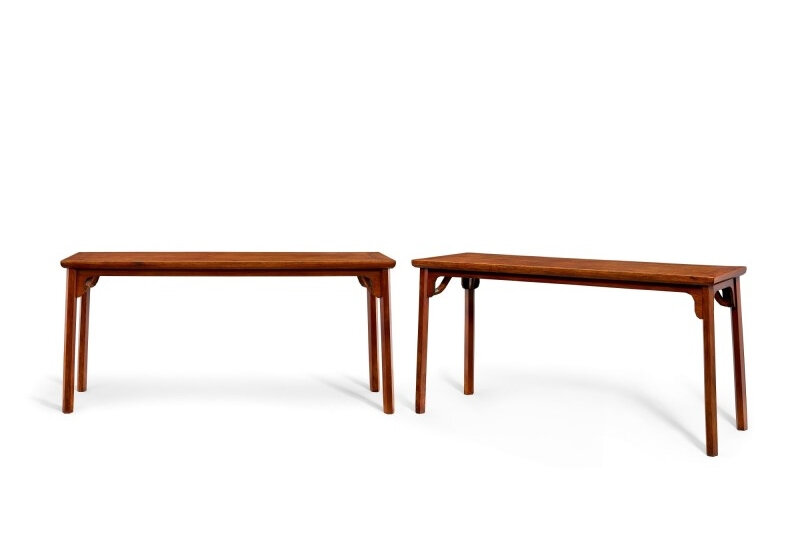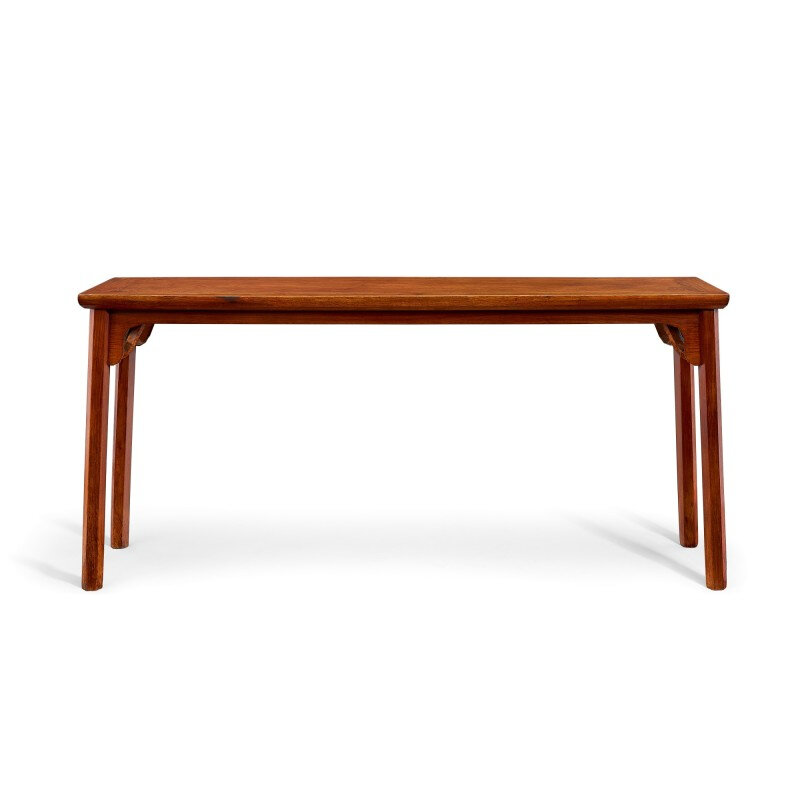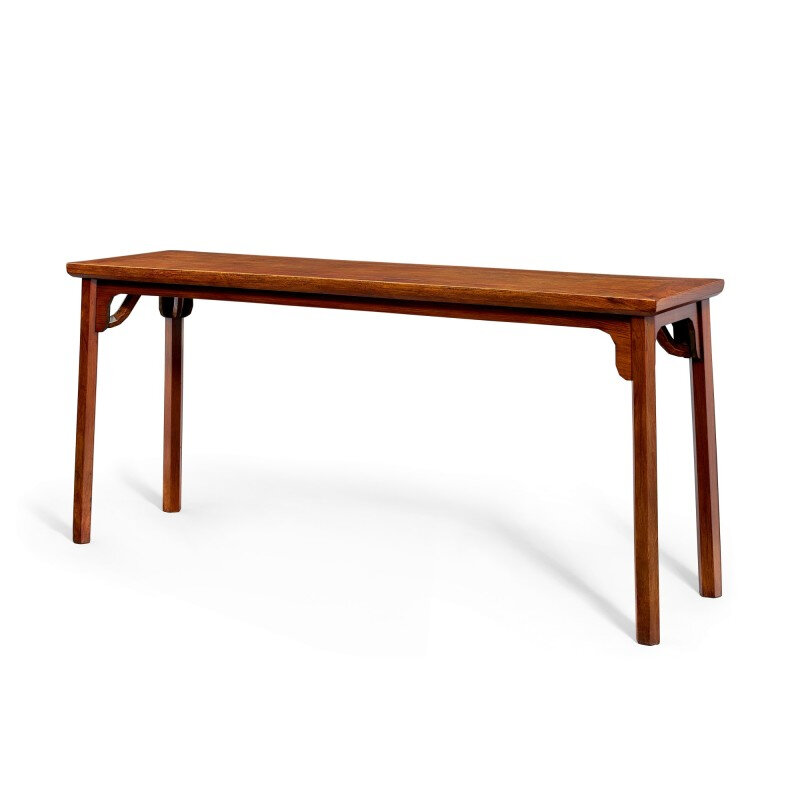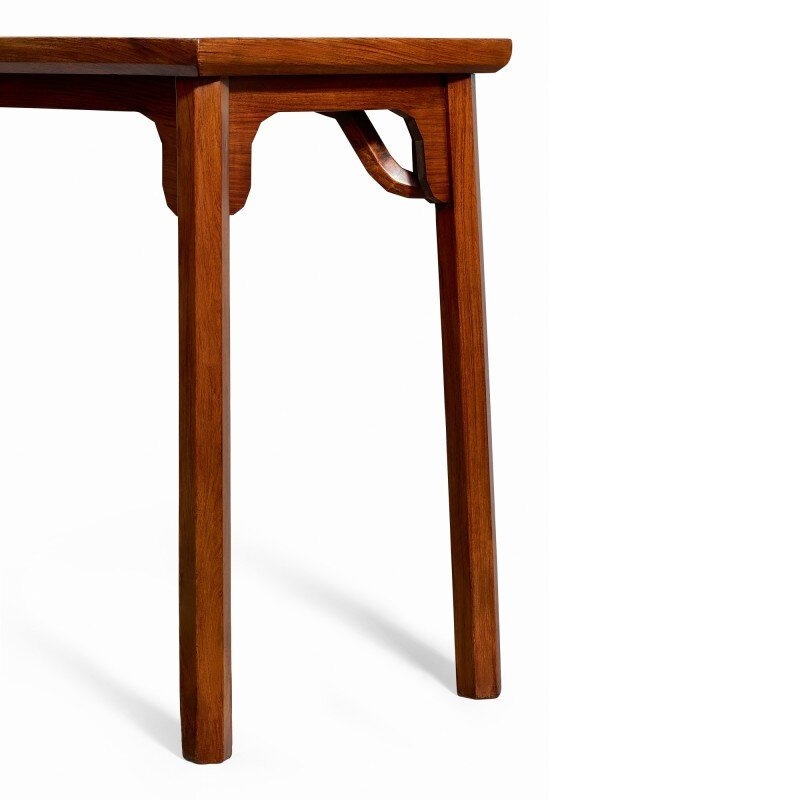 Lot 29. An extremely rare and unusual pair of large huanghuali corner-leg side tables, tiao'an, Late Ming-early Qing dynasty; 183 by 51.7 by h. 84.5 cm. Estimate: 20,000,000 - 25,000,000 HKD. Lot sold: 24,375,000 HKD. Courtesy Sotheby's.
with a single-board floating panel within a frame with facetted edges, above plain aprons and facetted spandrels, interrupted by gently splayed hexagonal-sectioned legs, each with a similarly facetted giant's arm brace extending to the underside of the table.
Provenance: One of the pair:
The Lai Family collection.
Christie's New York, 17th September 2015, lot 916.
Collection of Ignazio Vok, Italy.
Literature: One of the pair: Sandra Lai, Classical Chinese Furniture: A Legacy of Refinement, Hong Kong, 1992, pp. 16-17.
Exhibited: The other one: Nicholas Grindley and Florian Hufnagl, Pure Form: Classical Chinese Furniture. Vok Collection, Museum für Ostasiatische Kunst Köln, Munich, 2004, cat. no. 28.
Note: Cleverly structured with an emphasis on straight lines and geometric forms, the present pair of tables is extremely rare. The sleek tabletops, sharply tapered at the edges, perfectly balance the gently spraying hexagonal legs. Despite the dominance of straight lines, curves can be found on the S-shaped braces, yet though they are carefully facetted so as not to disrupt the coherence of the overall design. Once separated by great distance and now finally reunited, these tables are the only extant examples of their kind.Although Chinese hardwood tables and incense stands with hexagonal tops are relatively popular, those with legs and posts of such geometrical section, despite its simplicity and elegance, are rare. The design motif, however, existed as early as the Yuan dynasty. A painting of a seated luohan from the Qing court collection – suggested to have been painted in the Yuan dynasty instead of the original attribution to the Song – illustrates a meditation daybed with hexagonal legs; see Special Exhibition of Furniture in Paintings, National Palace Museum, Taipei, 1996, cat. no. 12 (fig. 1).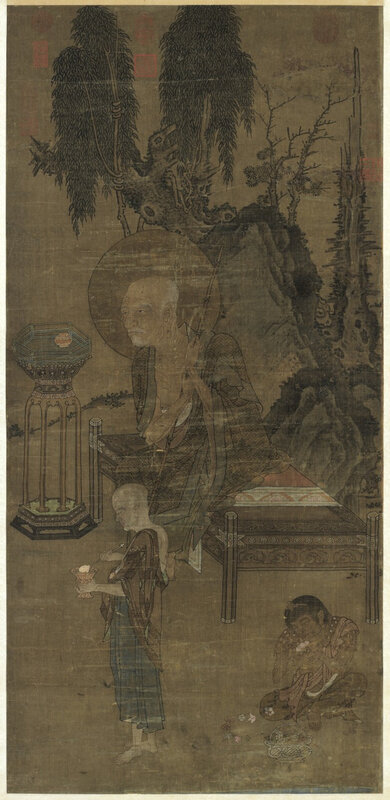 fig. 1. A painting of a Luohan, attributed to the Yuan dynasty, scroll, colours on silk, detail of a meditation daybed with hexagonal legs, Qing court collection. National Palace Museum, Taipei.
Sotheby's. Monochrome III, Hong Kong, 22 April 2021