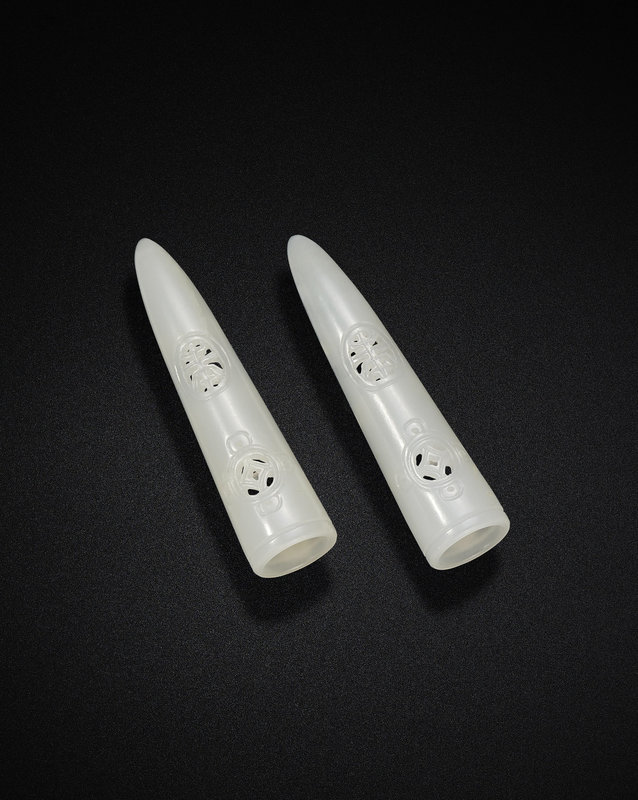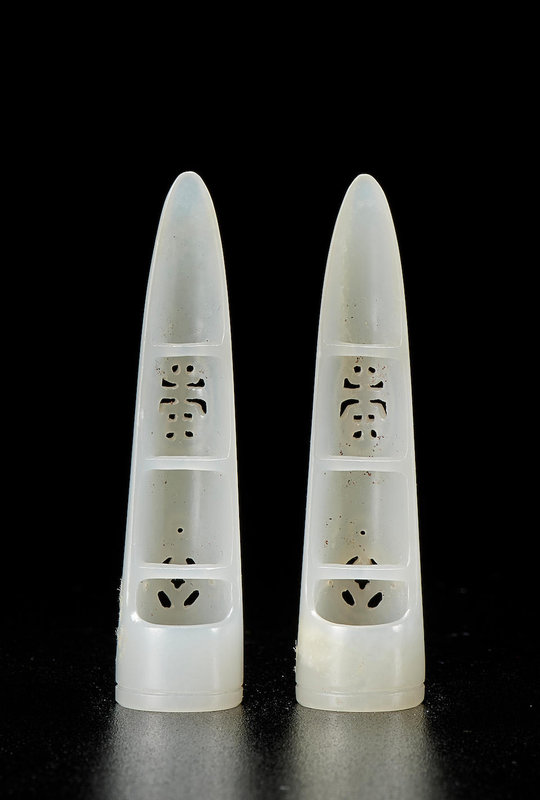 Lot 3. A pair of white jade nail guards, 18th century; 6.5cm (2 1/2in) long. Sold for HK$ 51,000 (€ 5,420). © Bonhams.
A pair of elongated half-cones shaped like a long fingernail with a short tubular opening tapering to a point, open at the larger end with the lower section enclosing the fingertip, designed also to reduce the weight worn on fingers, the front engraved and carved with auspicious emblems shou ('longevity') and a coin that symbolises wealth ('cai'), the stone of even semi-translucent ivory-white tone.
Note: Traditional Chinese society places aesthetic attention on women maintaining elegant long nails. It is not uncommon to find Qing dynasty nail guards made of gold and silver, some enhanced with enamel and bronze, and even of jade and glass. See an example of a gold nail guard with similar coin design in the Qing Court Collection, illustrated in Classics of the Forbidden City: Jewelry of the Empress and Imperial Concubines in the Collection of the Palace Museum, Beijing, 2012, pl.225, p.226.
Bonhams. Fine Chinese Art. Introducing Beauty and Beyond: Women in Chinese Art, Hong Kong, 27 May 2021.