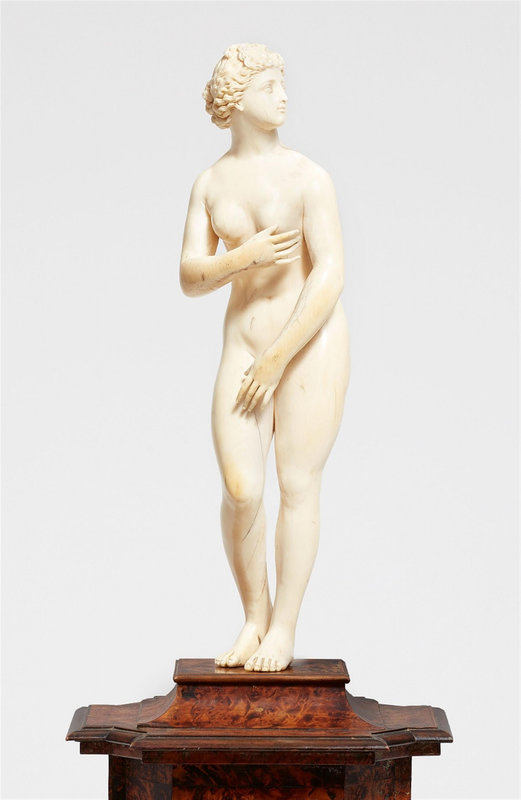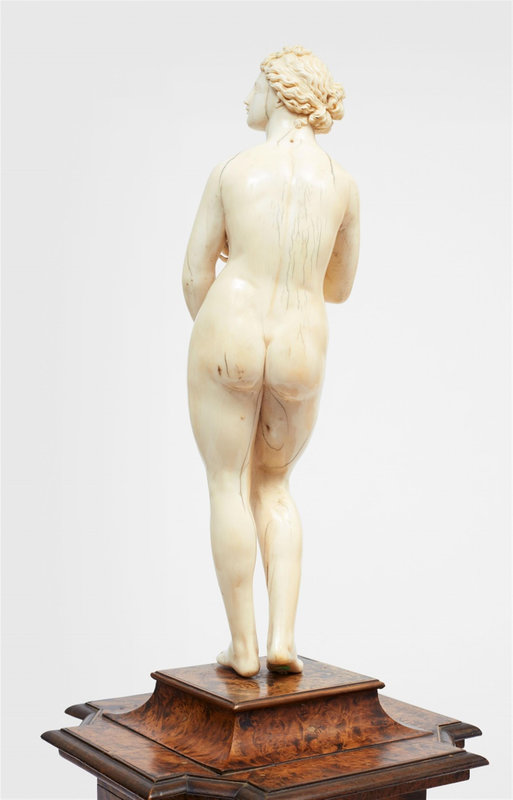 Lot 55. A carved ivory figure of the Venus Medici, circle of Leonhard Kern, 17th century. H 31.5 cm. Estimate: €30,000 - €35,000. Courtesy Kunsthaus Lempertz
Ivory statuette depicting a nude figure of Venus standing in contrapposto with her head raised and facing to one side and her hands held before herself to cover her nudity. With vertical hairline cracks and yellowing. Mounted on a wooden plinth with metal pins.
Note: The work closely follows the composition of the Hellenistic marble "Venus Medici" from the 3rd century BC that is housed in the Uffizi in Florence. In the 17th century, the figure was widely disseminated in the form of drawings and prints throughout the whole of Europe, for example in a drawing by Pieter van Lint (1609-1690) made in 1640 now in The Metropolitan Museum of Art in New York (inv. no. 64.197.8). This finely carved sculpture was most likely produced in Germany in the 17th century, and is generally attributed to the circle of Leonhard Kern.
This lot contains materials which require a CITES licence for export outside of the EU contract countries. We would like to inform you that such licenses are usually not granted.