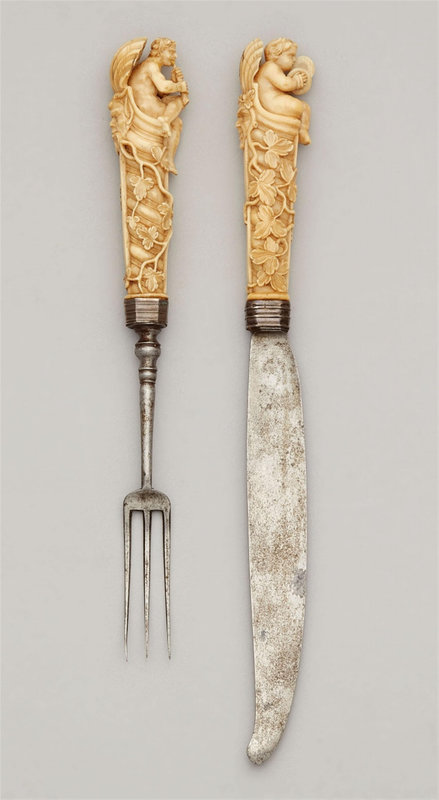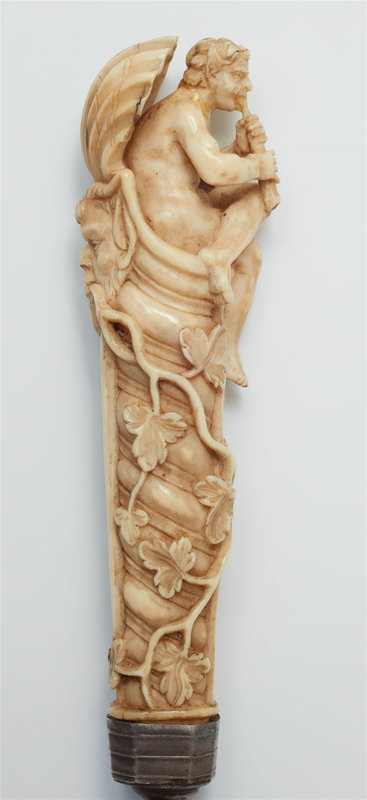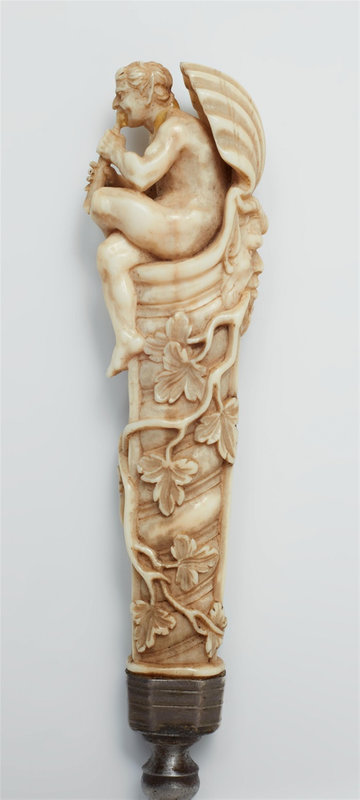 Lot 67. A Baroque ivory cutlery set, Netherlands, first half 17th century; L of knife 22.5, of fork 19.5 cm. Estimate: €6,000 - €8,000. Courtesy Kunsthaus Lempertz
Comprising a knife and three-pronged fork of steel and ivory. The twisted ivory handles finely carved with grapevines and figural terminals – the knife with a putto playing cymbals, the fork with a faun playing a hurdy gurdy. The figures each seated upon shell shaped thrones, on the opposite sides finely carved mascarons.
Literature: Cf. a knife with an identical depiction of a faun playing a shawm in the collection of Jacques Hollander, illus. in cat. From Gothic to Art Deco, Antwerp 2003, no. 104. Two examples in enemelled gold in the David-Well Collection, illus. in cat. Orfèvrerie France XVIIe et XVIIIe siècle, Paris 1971, No. 84.
This lot contains materials which require a CITES licence for export outside of the EU contract countries. We would like to inform you that such licenses are usually not granted.
Kunsthaus Lempertz KG. From Antiquity to Art Nouveau - The Bernard De Leye Collection, Köln, 15 July 2021