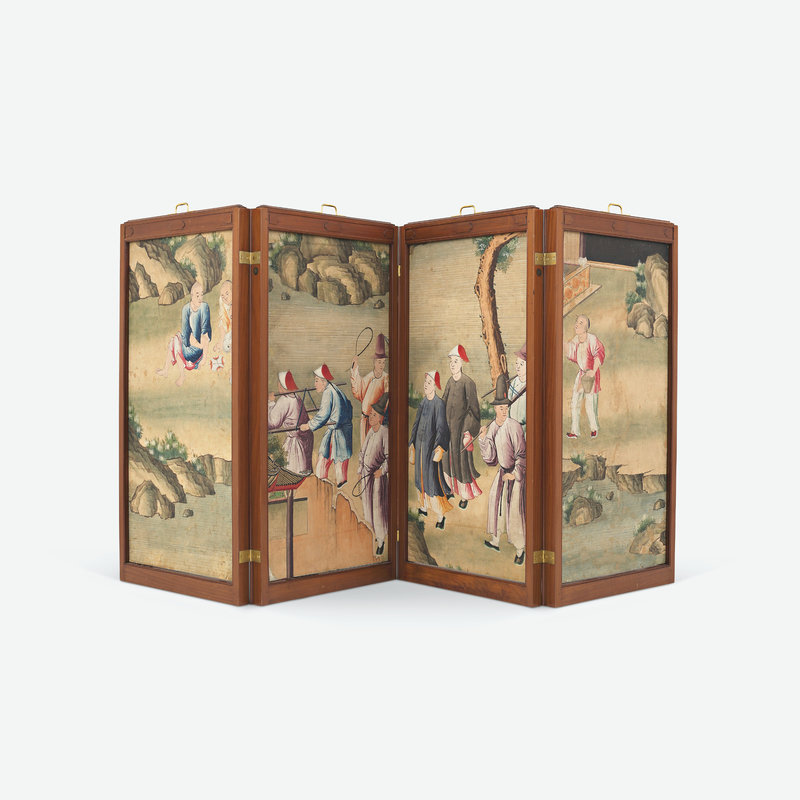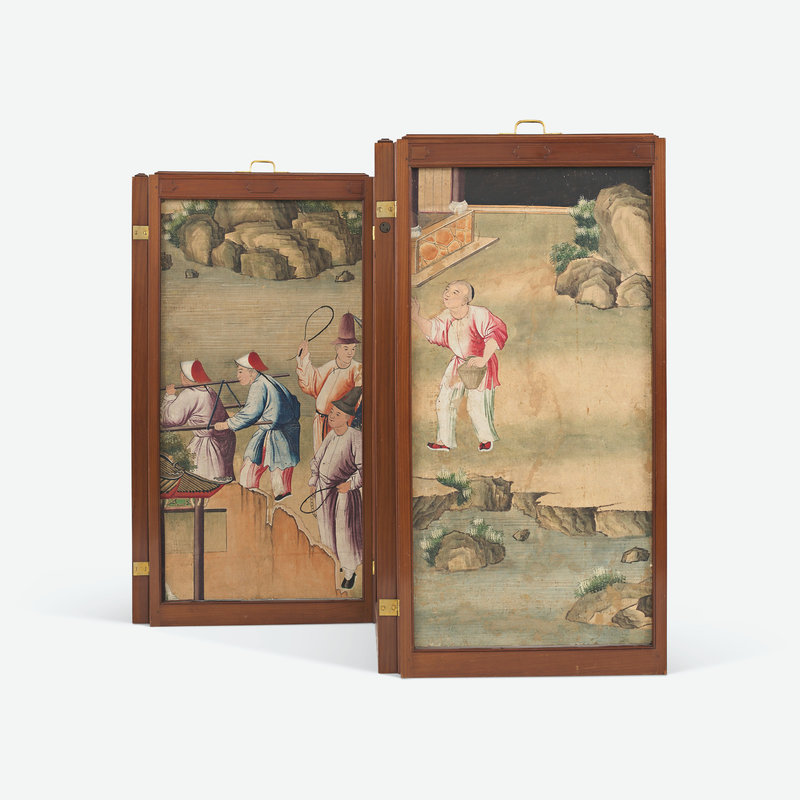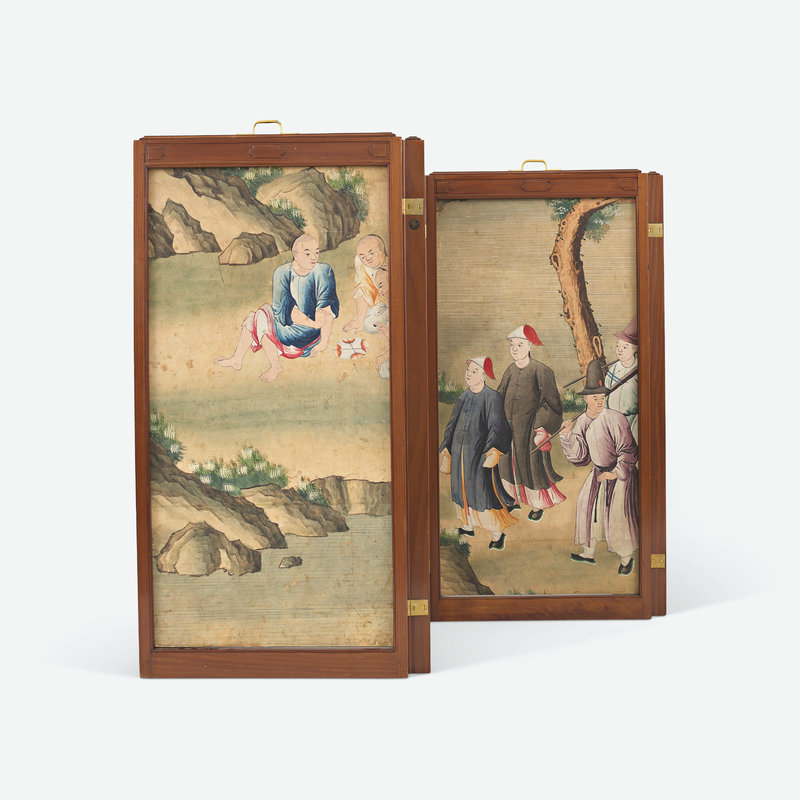 A Louis XVI four-leaf mahognany and Chinese painted paper folding screen by Joseph Gengenbach dit Canabas, late 18th century; H: 98cm x L: 48cm x 4 Leafs. Price on request. © Christie's Images Ltd 2021
Each rectangular panel depicting a figurative landscape with court figures.
Note
:
Joseph Gengenbach
dit
Canabas,
maître
in 1766.
Joseph Gengenbach (1712-1797), known as 'Canabas', became master cabinet-maker in 1766 and specialised in delicate items of furniture executed in solid timbers. His innovative designs are characterised by their purity, superb craftsmanship and polished finish. Some of his pieces were directly inspired by Chinese prototypes, which he may have known through depictions of Chinese interiors on lacquer or silk, but possibly also through English cabinet-making treatises, which from the mid-18th Century included Anglo-Chinese designs. Small folding screens – to shield from the heat or drafts – were made by him from the off-set of his career. One screen, also inset with Chinese paper
'papier de la Chine'
such as the present example, was supplied in 1771 to Madame Adelaide, Louis XVI's aunt, for her use at Versailles; another, with pierced fretwork sides, was delivered to Madame de Pompadour's chateau de Bellevue.
.