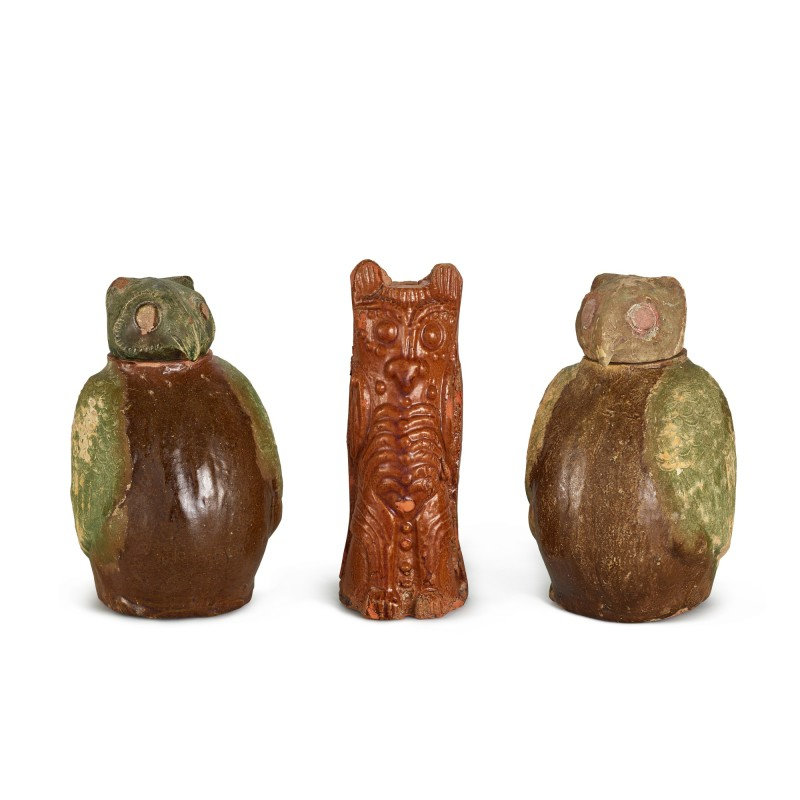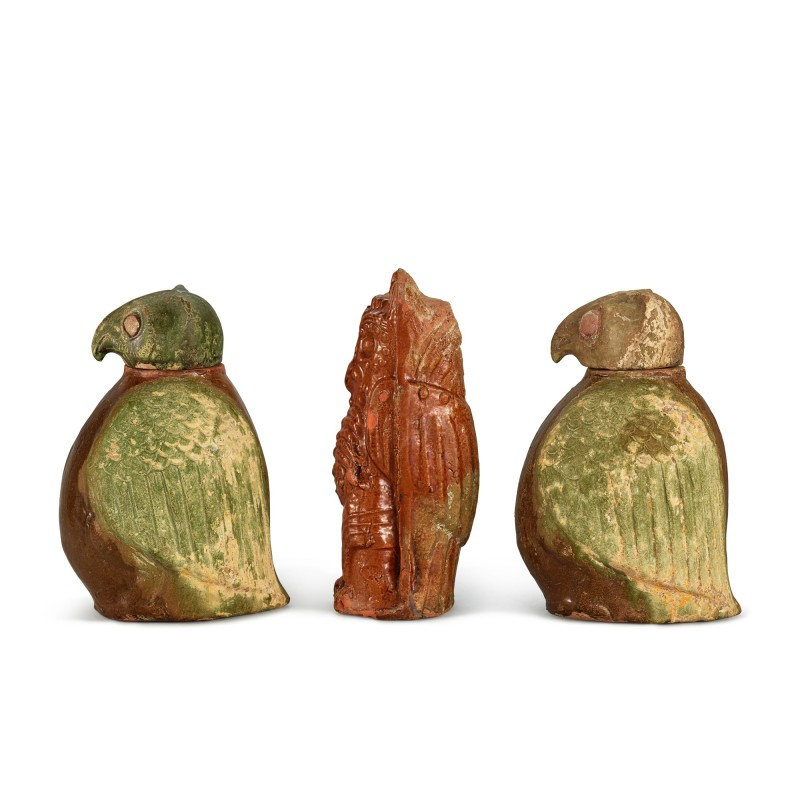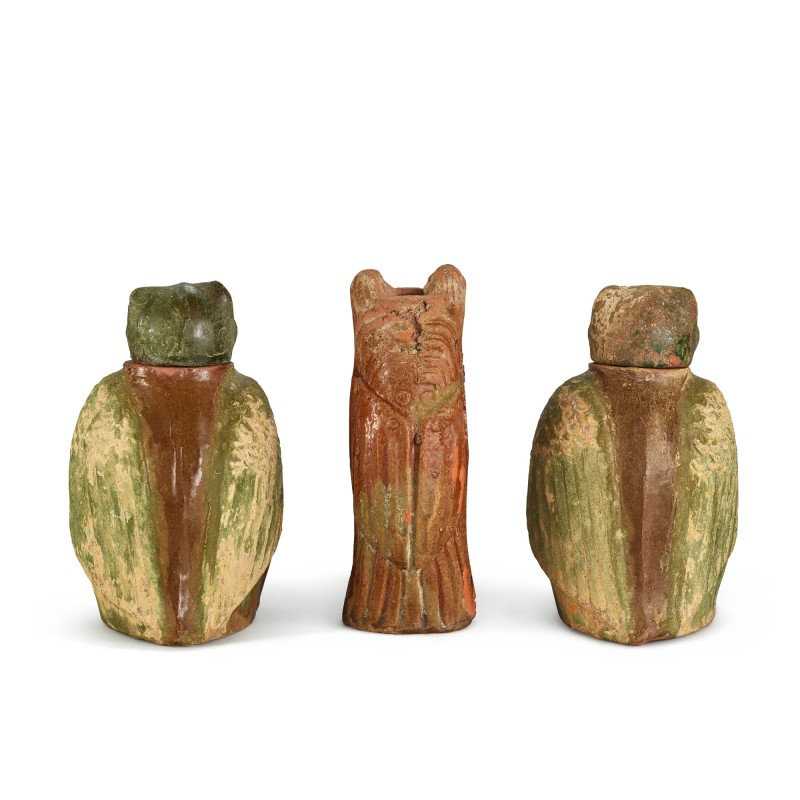 Lot 1055. A pair of brown and green-glazed 'owl' jars and covers, and a brown-glazed pottery figure of an owl, Han dynasty (206 BC-220 AD); 18.5 and 19.8 cm. Estimate: 30,000 - 40,000 HKD. Lot sold: 27,720 HKD. (C) 2021 Sotheby's
The dating of the pair of 'owl' jars is consistent with the result of a thermoluminescence test, Oxford Authentication Ltd, sample no. C103a87.
Note: The 'owl' jars in the present lot were once in the collection of Julius Eberhardt (1936-2012), an Austrian architect and avid collector of ancient Chinese works of art. Julius Eberhardt had been fascinated by the art and culture of ancient China since the time of his studies. But he returned to this interest only late in life, after a trip to the Far East. Being particularly intrigued by the early dynasties of China's past, he assembled at the end of the 20th century a significant collection ranging from the Neolithic (from the 4th millennium BC) to the Tang (618-907).
Aware of the paucity of similar material in his native Austria, Julius Eberhardt set up a private museum in Vienna, making the collection available to scholars and researchers. The Museum, generously appointed, exquisitely and sensitively laid out, and accompanied by a small library, offered a congenial environment to enjoy and study these objects. It was the first major private collection of ancient Chinese art to be assembled and made public in Austria. Part of his endeavour to make his collection available to the public was his commissioning of a bi-lingual catalogue which was published in 1999, with a first addendum in 2004, and a second one being planned at the time of his death (Regina Krahl, Sammlung Julius Eberhardt. Fruhe chinesische Kunst/Collection Julius Eberhardt. Early Chinese Art, 2 vols, Hong Kong, n.d. [1999] and 2004). Like the Museum, the books were produced to a very high standard, thanks to his long­ time advisors Lothar and the late Christina Wesemann.
See a similar pair of 'owl' jars excavated in Jiyuan county, Henan province, and now in the Henan Provincial Museum, illustrated in the exhibition catalogue The Treasures from the Han, Singapore, 1990, p. 68 top.
Sotheby's. Chinese Art Online, including Song Ceramics from the Kai-Yin Lo Collection, Hong Kong, 26 August 2021