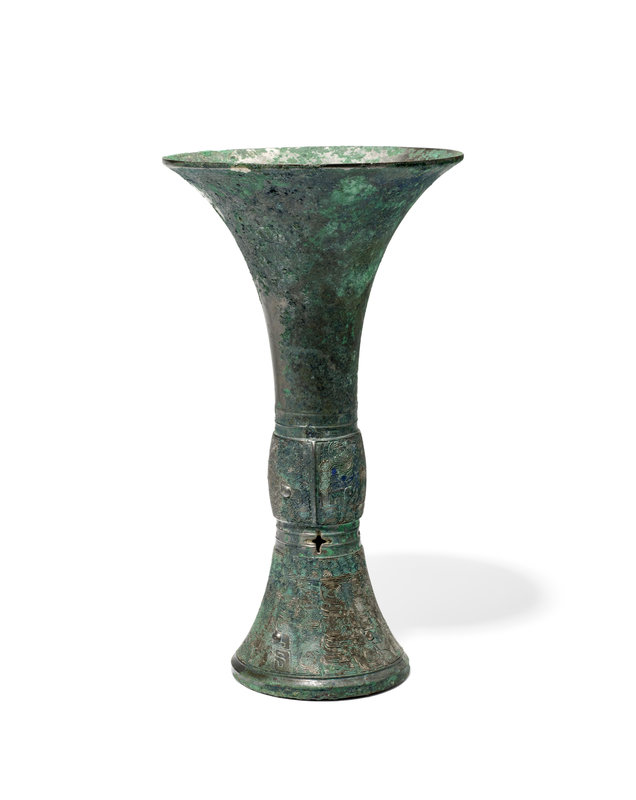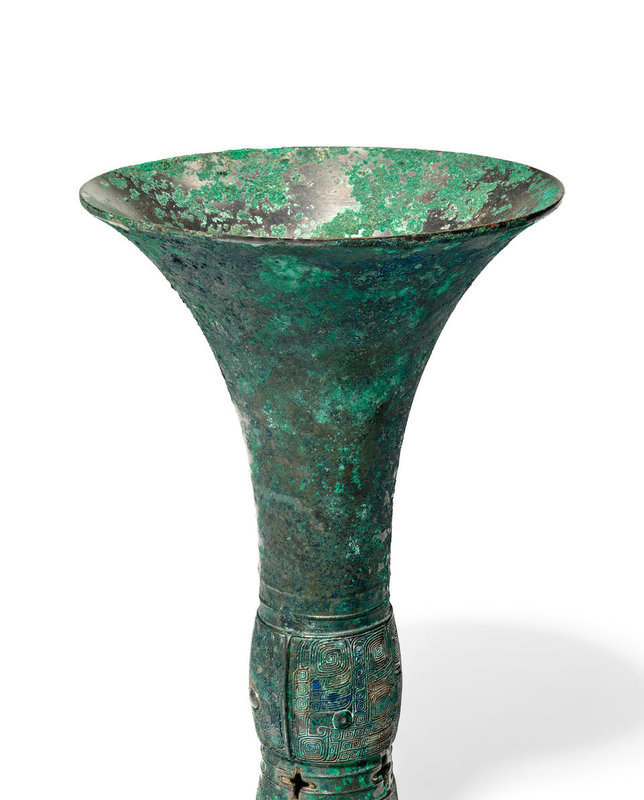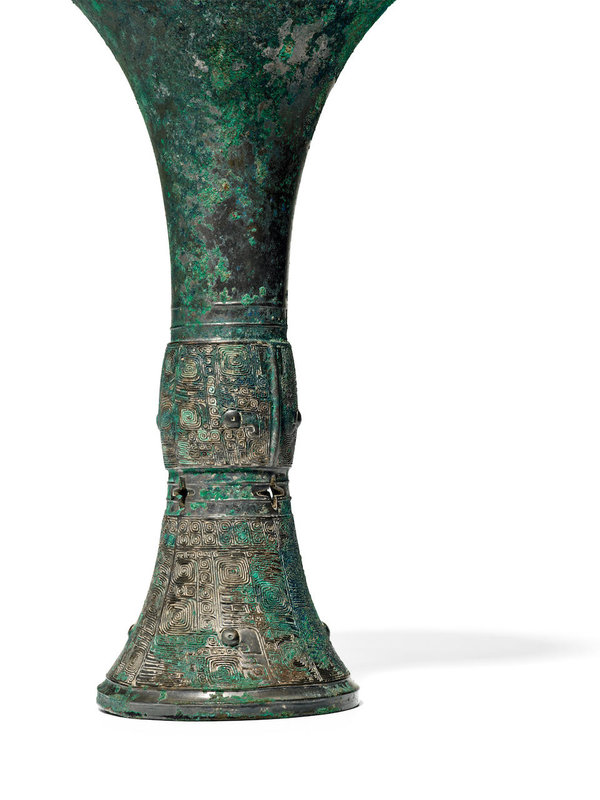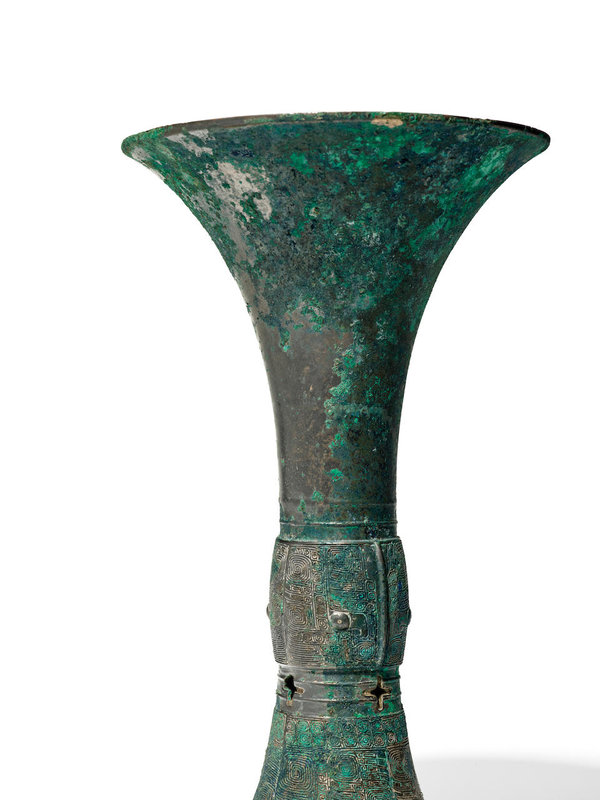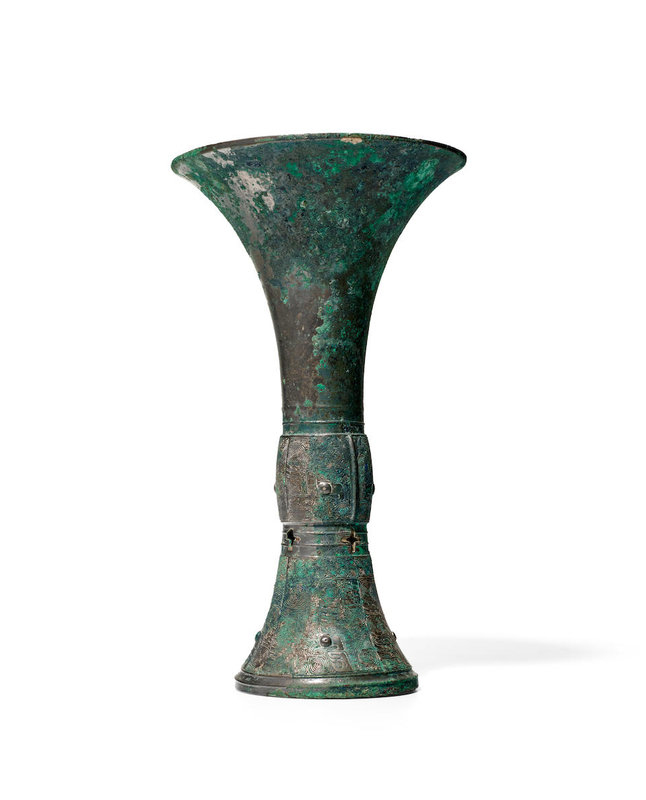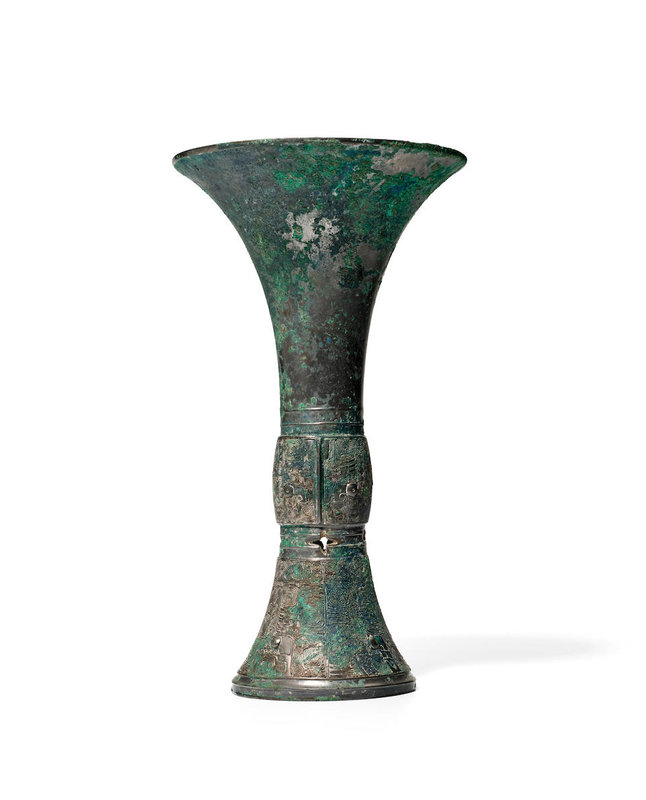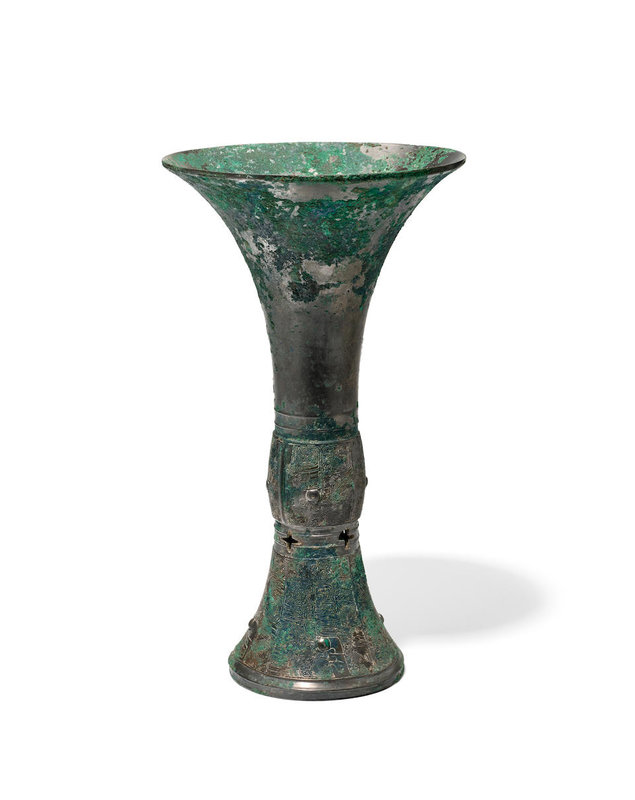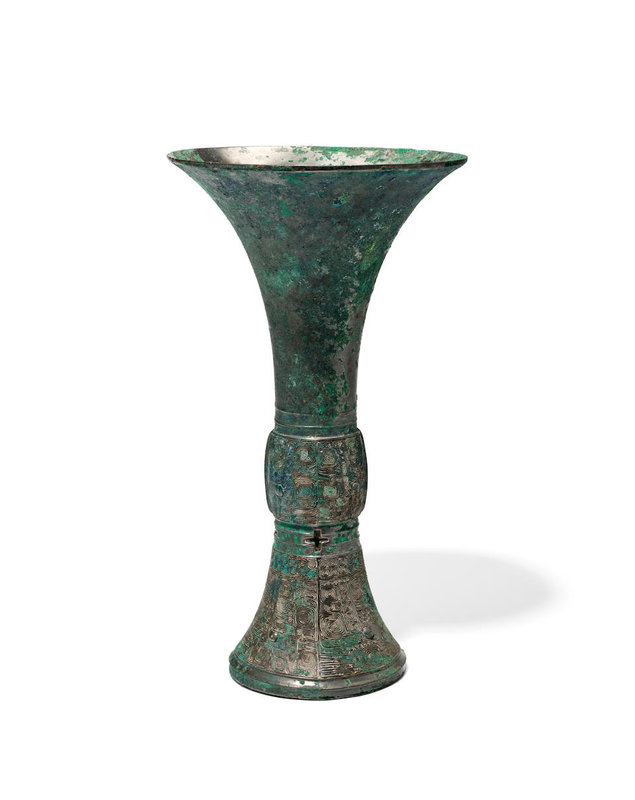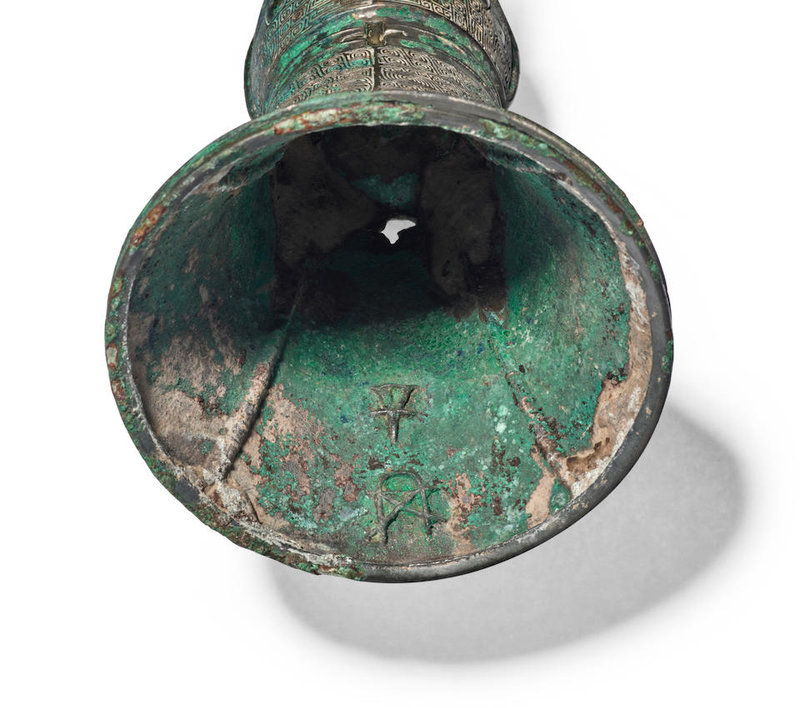 Lot 148. An archaic bronze wine vessel, Gu, Late Shang-Early Western Zhou, 13th-11th centuries BCE; 10in (25.4cm) high. Estimate US$ 70,000 - 90,000 (€ 59,000 - 76,000). Unsold. © Bonhams 2001-2021
The central drum-shaped section and the lower body brilliantly and finely cast with a tight leiwen ground with occasional small bosses indicating taotie and simplified dragon motives, the central section and short spreading foot divided by a thin band pierced with a cross design, and below two bow-string bands and a widely flaring neck, a two-character pictogram cast in relief reading xiong li, to the foot interior.
Property from the Estate of Robert P. Youngman.
Provenance: J.J. Lally & Co., Ltd., New York.
Note: For a similar bronze libation vessel, gu, dated to the Shang dynasty, Anyang, circa 13th Century BCE, see J.J. Lally & Co., Oriental Art, Archaic Chinese Bronzes, Jades and and Works of Art,, June 1994, New York, 1994, no. 45, it has the addition of blades to the trumpet neck but otherwise shares many similarities.

A gu from the Museum Rietberg, Zurich, of very similar elegant profile with a slender drum-shaped central section and a dense but very shallow-relief design that form taotie, is illustrated by Christian Deydier, Les Bronzes Archaiques Chinois, Archaic Chinese Bronzes, I, Xia & Shang, Paris, 1995, p. 226, no. 2.

The gu was a ritual wine vessel developed in the Zhengzhou period (16th-14th century BCE). Earlier versions are squatter and more simply decorated. This gu is a particularly elegant example of a classic late Shang design with many comparable types from Anyang, see Li Chi and Wan Chia-pao, Studies of the Bronze Ku-Beaker (Archaeologia Sinica, n.s., no. 1), Nankang, Taiwan, 1964, pl. XXXII and XXXIII.
Bonhams. Chinese Ceramics, Works of Art and Paintings, New York, 20 Sep 2021