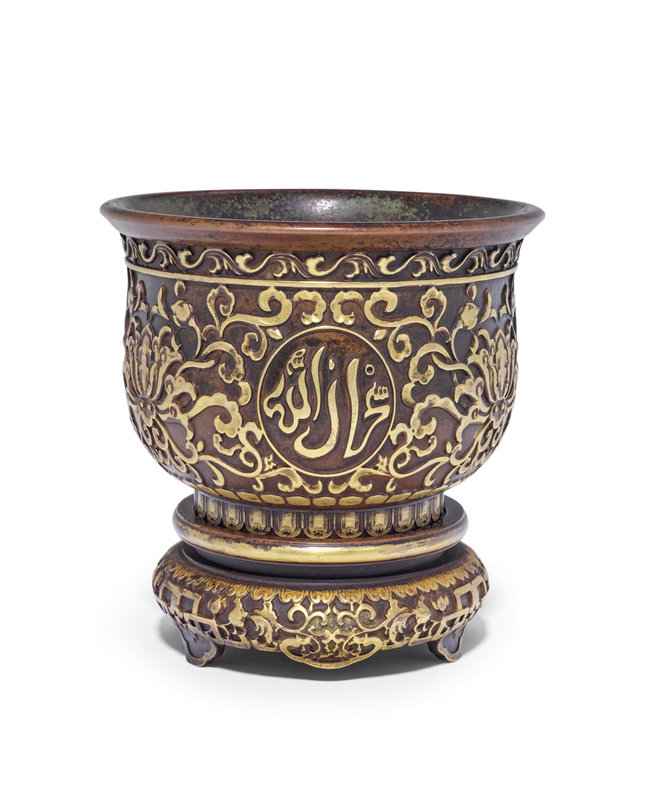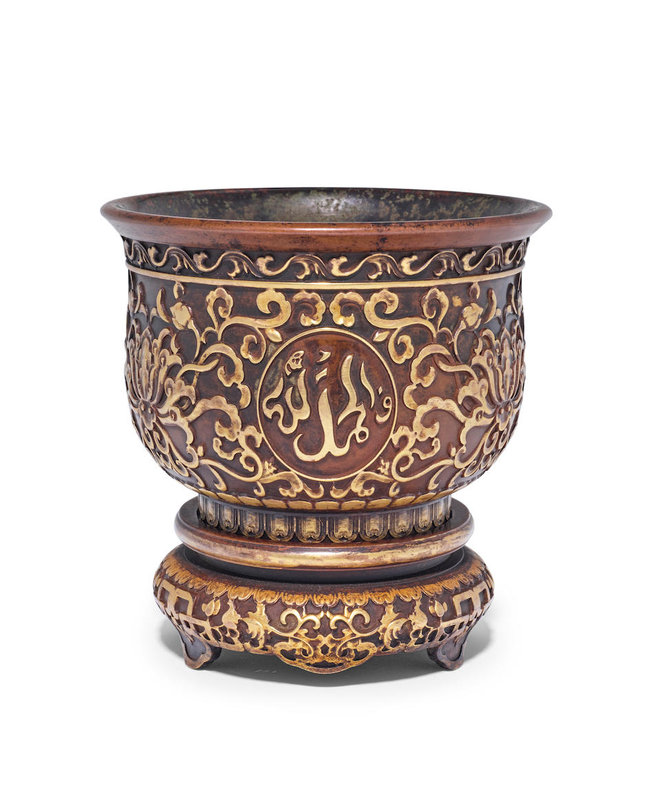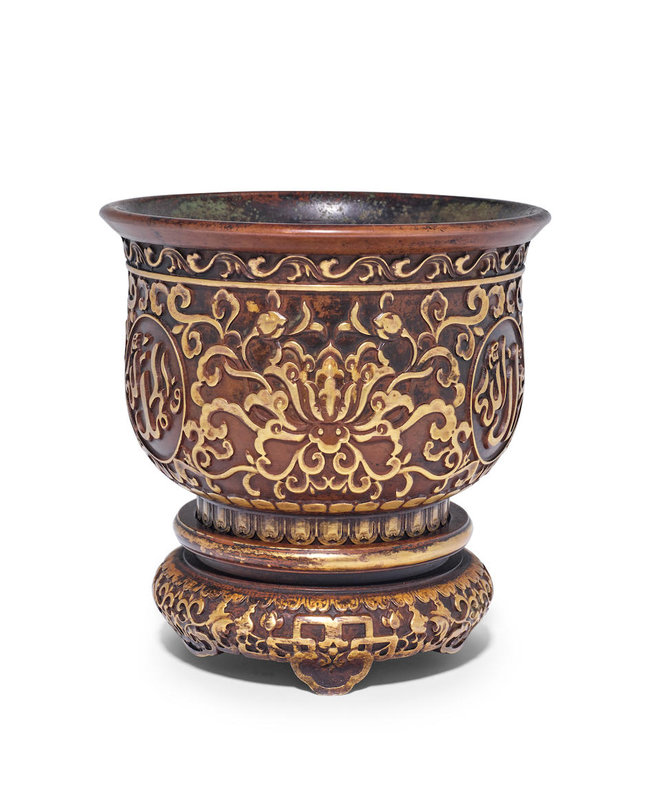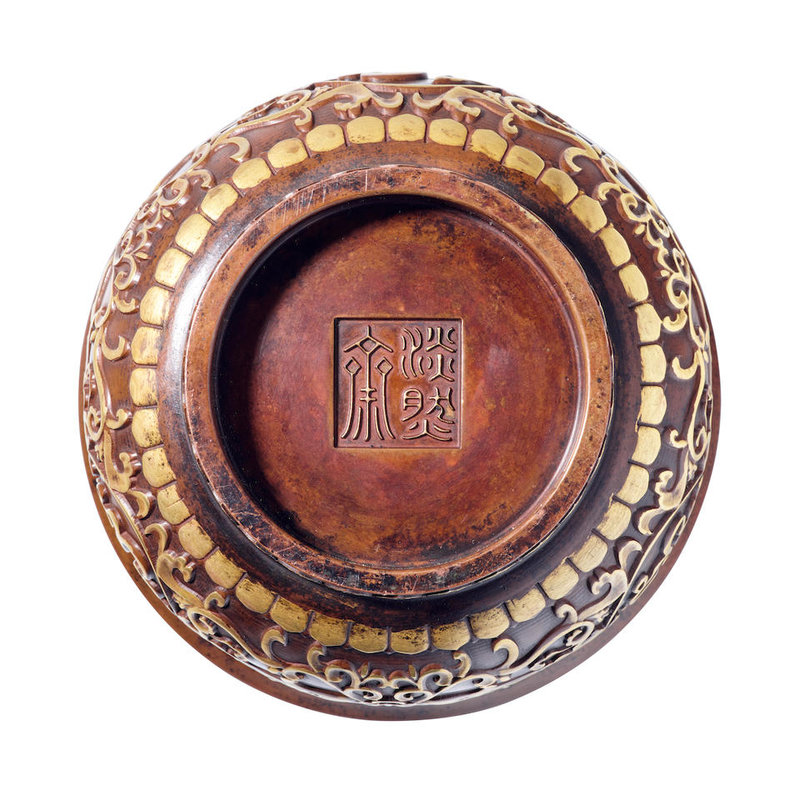 Lot 230. A rare Arabic-inscribed and gilt bronze vessel and stand Danran Zhai three-character mark, Ming Dynasty (1368-1644); 5 9/16in (14.4cm) diameter; 5 ¾in (14.5cm) high. Estimate US$ 25,000 - 35,000 (€ 21,000 - 30,000). Unsold. © Bonhams 2001-2021
The vessel of deep bowl form with out-curving rim cast in relief with full-faced lotus heads on a dense scrolling foliage ground dividing three roundels with Arabic inscriptions set between lappet bands at the foot and further scrolling foliage at the rim, the interior plain, the separately cast stand with three short feet above stylized archaistic key-pattern and scrolling foliage.
Note: An almost identically-cast bronze censer and cover, without the gilding of our example, and bearing a Zhengde mark, was sold at Sotheby's, Hong Kong, 'Water, Pine and Stone Retreat Collection, 7 April 2014, lot 212. Its stand was a Qianlong replacement.

For a set of bronze incense vessels dated to the Ming dynasty which carry the identical inscriptions to our censer, though cast in a differing calligraphic style, see Christie's, Hong Kong, 31 May 2017, lot 3394.

The three Quranic Arabic inscriptions on our vessel may be translated as 'there is no God but Allah', 'Glory be to God', and 'all praise is due to God'.

Arabic inscribed vessels in bronze or ceramic are often associated with the Zhengde reign (1506-1521), when such inscriptions became a popular decorative motif on Imperial production, possibly under the guidance of powerful Muslim eunuchs in the Imperial court. Many of the inscriptions that appear on these vessels are taken from the the Quran.

The meaning of the mark, Danran Zhai, is as yet unclear but probably represents a studio name rather than a maker. The same three-character mark can also be found on another bronze dated to the Ming dynasty, see Hanhai, 3 December 2016, lot 2166.
Bonhams. Chinese Ceramics, Works of Art and Paintings, New York, 20 Sep 2021