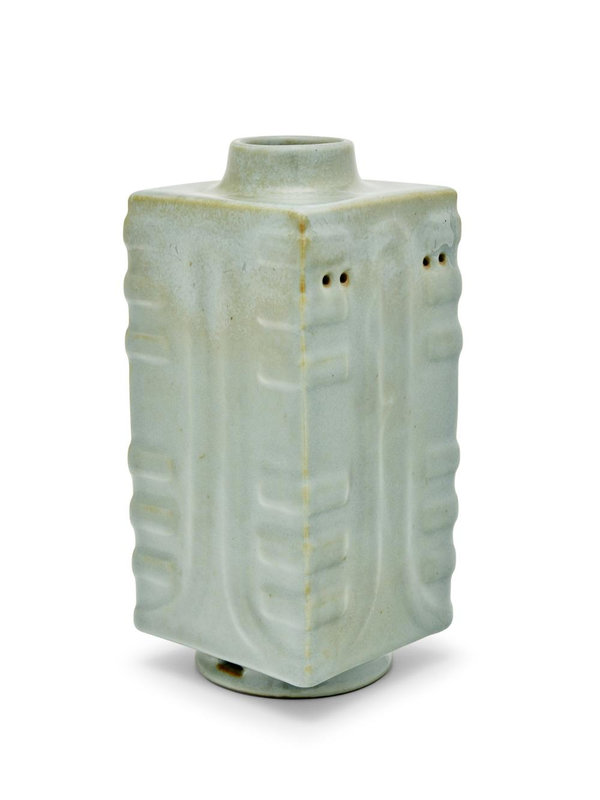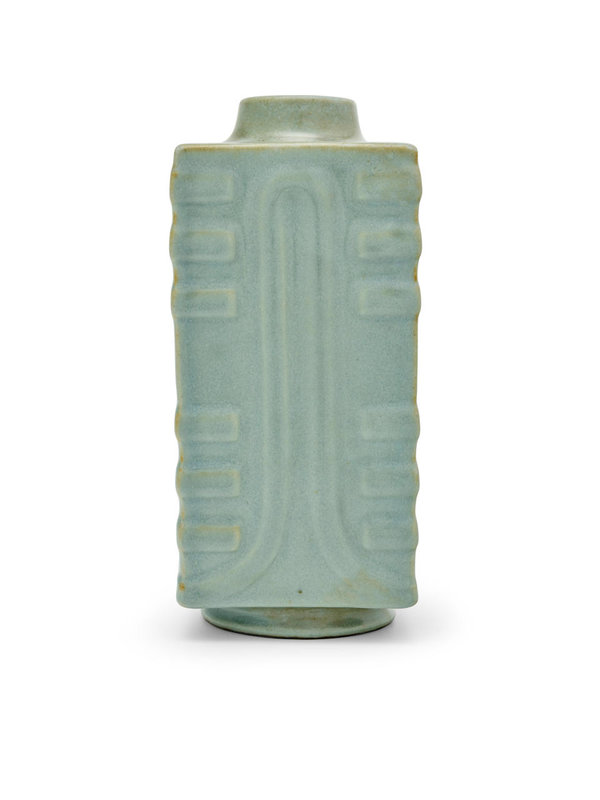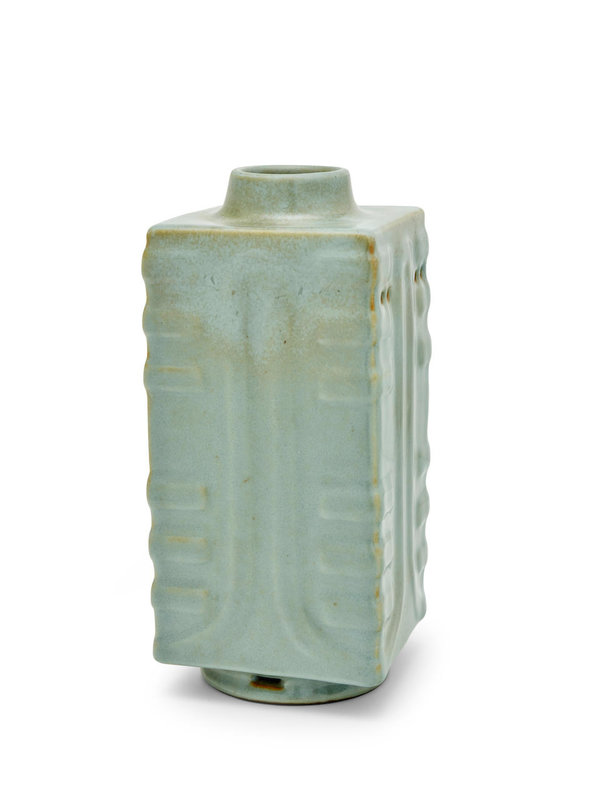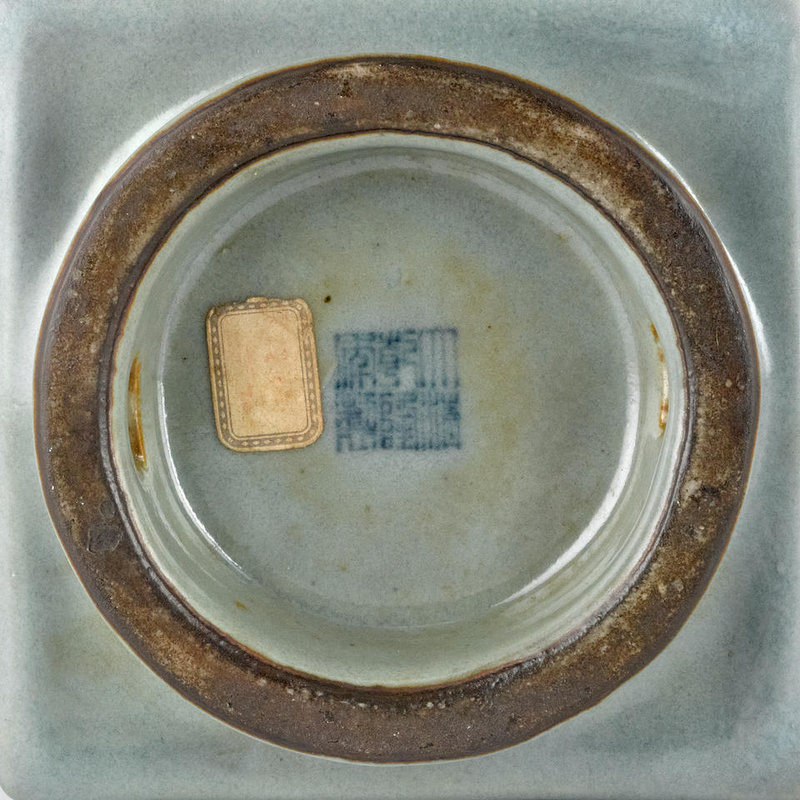 Lot 325. A rare 'ru-type' cong-shaped vase, Qianlong seal mark and probably of the period (1736-1795); 11 1/4in (28cm) high. Estimate US$ 25,000 - 35,000 (€ 21,000 - 30,000). © Bonhams 2001-2021
The heavily potted vessel imitating the archaic jade cong form, supported on a circular short foot with two pierced apertures, the straight sides molded to the corners with raised trigram-like bands, one side pierced with two pairs of holes, all under an unctuous Ru-type glaze stopping at the dark-dressed foot rim, with an underglaze blue seal mark.
Note: Such vessels as these are modelled on Song dynasty vases of the same form, which in turn are based on Neolithic jade cong. A Longquan vase of cong shape dating to the Song dynasty in the Palace Museum is illustrated in Porcelain of the Song Dynasty (II), The Complete Collection of Treasures of the Palace Museum, Hong Kong, 1996, pp. 108-109. no. 57.

The present vase appears to follow more closely Ru ceramics rather than those of Guan or ge type that are more regularly published. Most eighteenth century cong-shaped vases are molded with the 'Eight Trigrams' design around the entire body, so the unusual inverted U-shaped design on each facet of the present vessel and the additional paired apertures on one side, makes our model quite rare.

See two comparable Ru-type cong vases of the same size and design, one sold at Christie's, Hong Kong, The Imperial Sale, 3 June 2015, lot 3108; and the other at Sotheby's, Paris, 15 December 2011, lot 98.

An example with a Guan-type glaze was sold at Sotheby's, Hong Kong, 1 June 2015, lot 539; and another with a Ge-type glaze was sold at Christies Hong Kong, 29 April 2002, lot 665.

Many related examples of cong-shaped vessels molded with the more standard trigrams design are published, see, Peter Y.K. Lam, Ethereal Elegance, Porcelain Vases of the Imperial Qing, The Huaihaitang Collection, Art Museum, The Chinese University of Hong Kong, 2007, pp. 172-173, no. 45; and an another from the Edward T. Chow Collection, was sold at Sotheby's Hong Kong, 19 May 1981, lot 503.
Bonhams. Chinese Ceramics, Works of Art and Paintings, New York, 20 Sep 2021