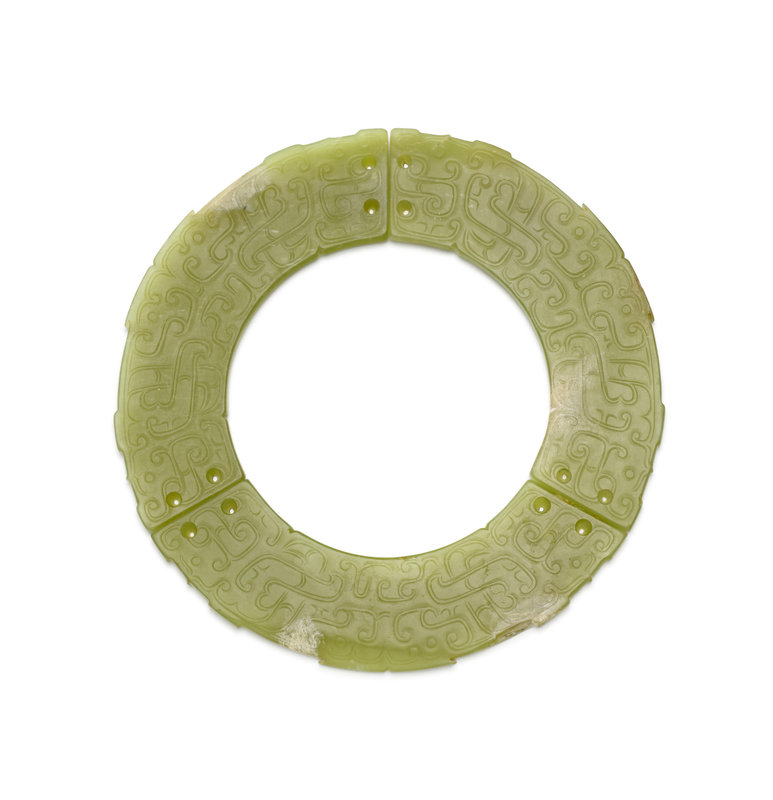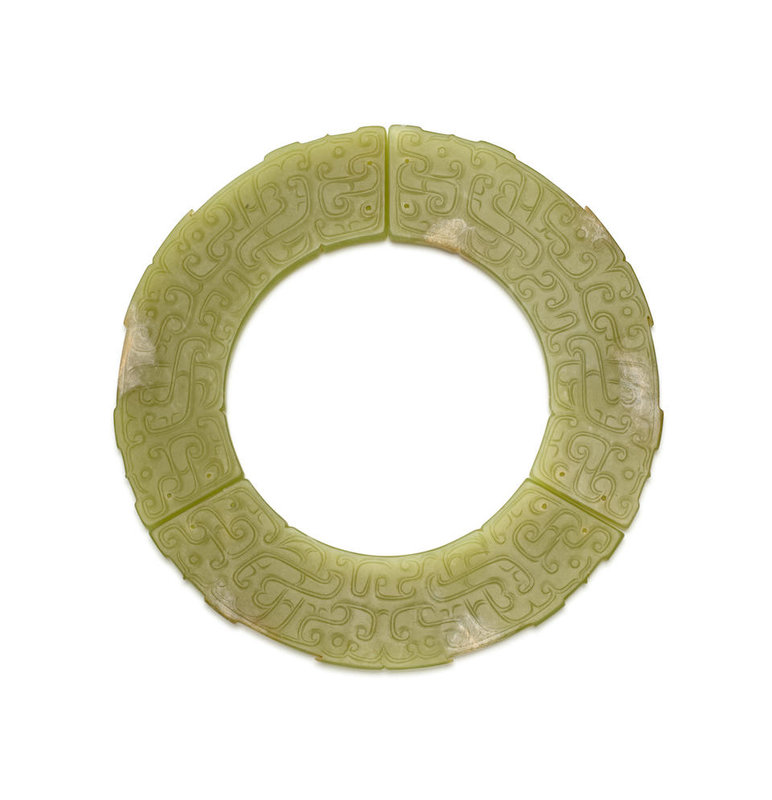 Lot 325. A Jade Three-section Disc, Huang, Zhou dynasty (c. 1046-221 BC); 6 1/4in (16cm) diameter. Estimate US$ 20,000 - 30,000 (€ 17,000 - 26,000). Sold for US$ 22,812 (€ 19,479). © Bonhams 2001-2021
Carved in three sections, each lightly engraved with raised patterns of four stylistic dragons, with notches and holes cut for attachment, the semi-translucent stone of yellow and green tone with some alterations near the edges.
Note: For a number of arc-shaped pendants, huang, dating to the Western Zhou period which bear comparison, see Jessica Rawson, Chinese Jade from the Neolithic to the Qing, British Museum, London, 1995, pp. 237-243, no's. 14:4 and 14:6, each with a characteristic dragon scrolling design.

For other examples of Western and Eastern Zhou disc-segments of this type, see Max Loehr and Louisa G. Fitzgerald Huber, Ancient Chinese Jades from the Grenville L. Winthrop Collection in the Fogg Art Museum, Harvard University, Cambridge, 1975, pp.218-219 and p. 235, no's. 325-327 and 349 respectively.