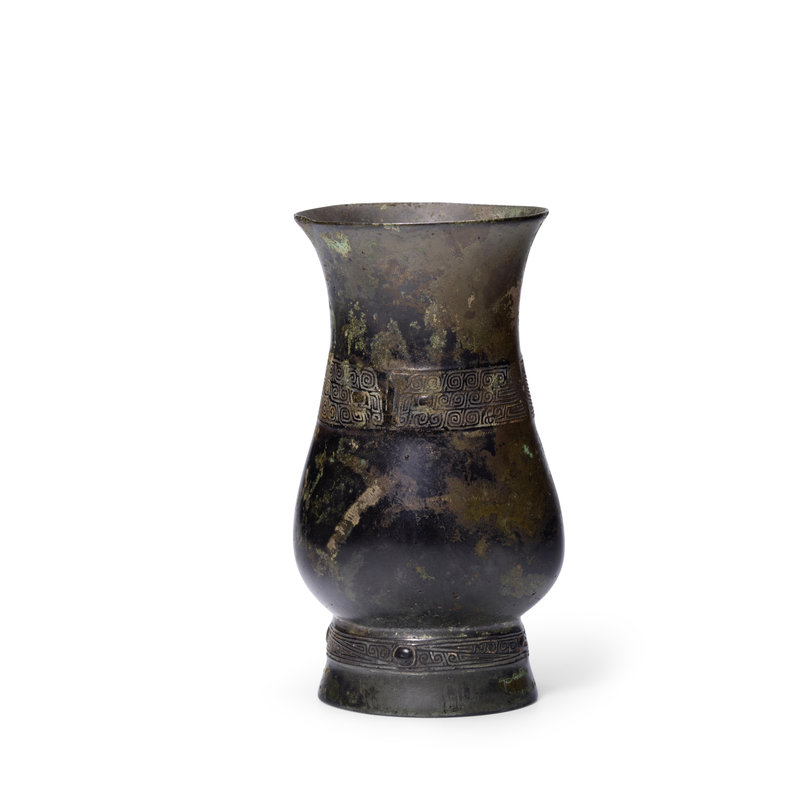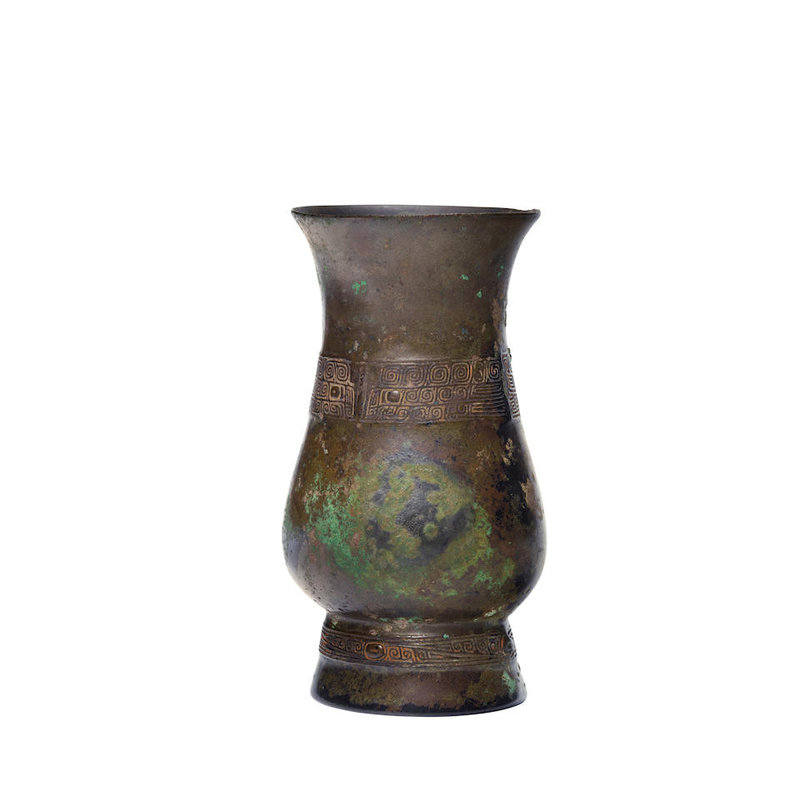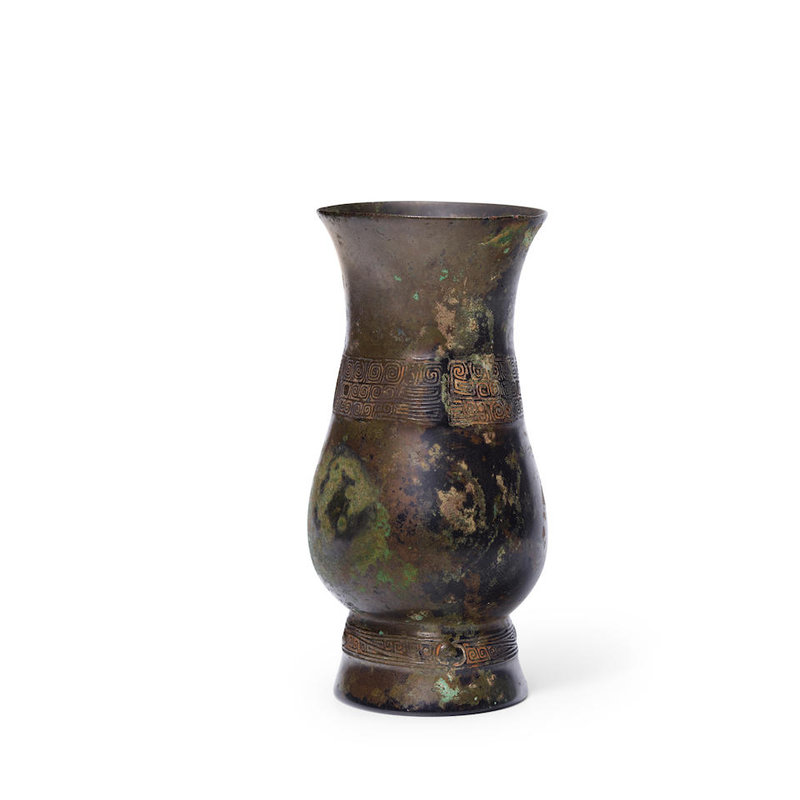 Lot 150. A small archaic bronze ritual wine vessel, Zhi, Early Western Zhou dynasty, 10th century BC; 5 5/8in (14.3cm) high. Sold for US$ 10,837 (€ 9,254). © Bonhams 2001-2021
Raised on a high foot cast with a band of diagonal lozenges enclosing t-shaped whorls and raised 'eyes' under a plain tapered body bisected at the waist with a horizontal band of simple taotie masks, the interior foot cast with a two-character pictogram; the vessel covered with a brown patina with some malachite encrustation and burial earth.
Provenance: Sotheby's New York, 19th March 2007, Fine Chinese Ceramics and Works of Art, including property from the Collection of the Albright Knox Art Gallery, Buffalo, New York, lot 532
Christie's New York, 21st September 2004, lot 157.
Note: For a similar zhi dated to the late Shang or early Western Zhou dynasty and bearing a three-character inscription reading as a dedication to Zi Zu Ji, see Jessica Rawson, The Bella and P.P. Chiu Collection of Ancient Chinese Bronzes, Hong Kong, 1988, pp. 60-61, no. 17. It too has a thin band of decoration on the upper body. A similar vessel found at Shandong Feicheng is also cited, see Wenwu, 1982.9, pp.34-43, fig. 41.
Bonhams. Chinese Ceramics, Works of Art and Paintings, New York, 20 Sep 2021