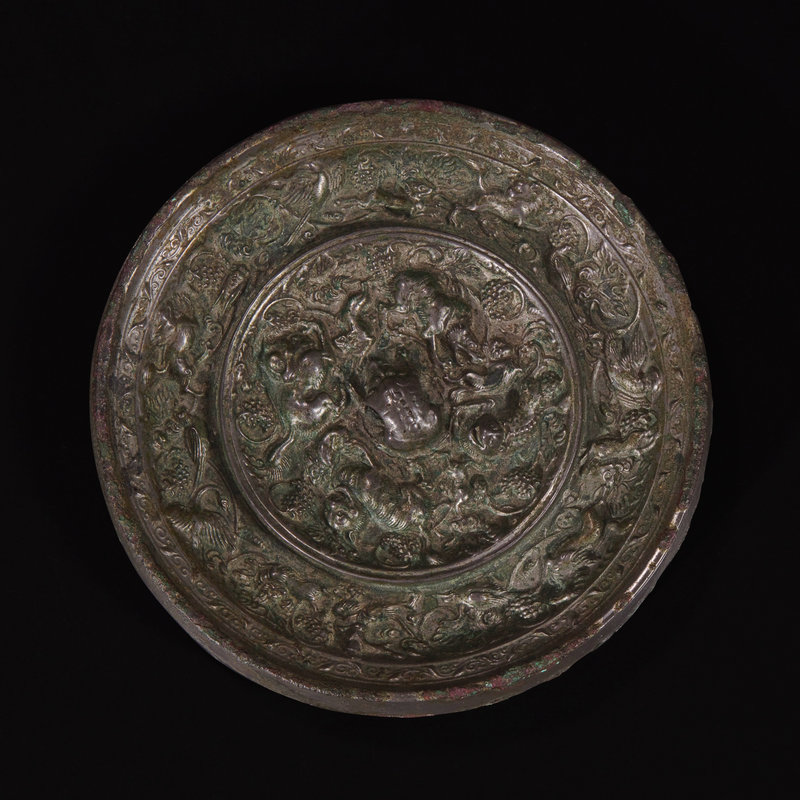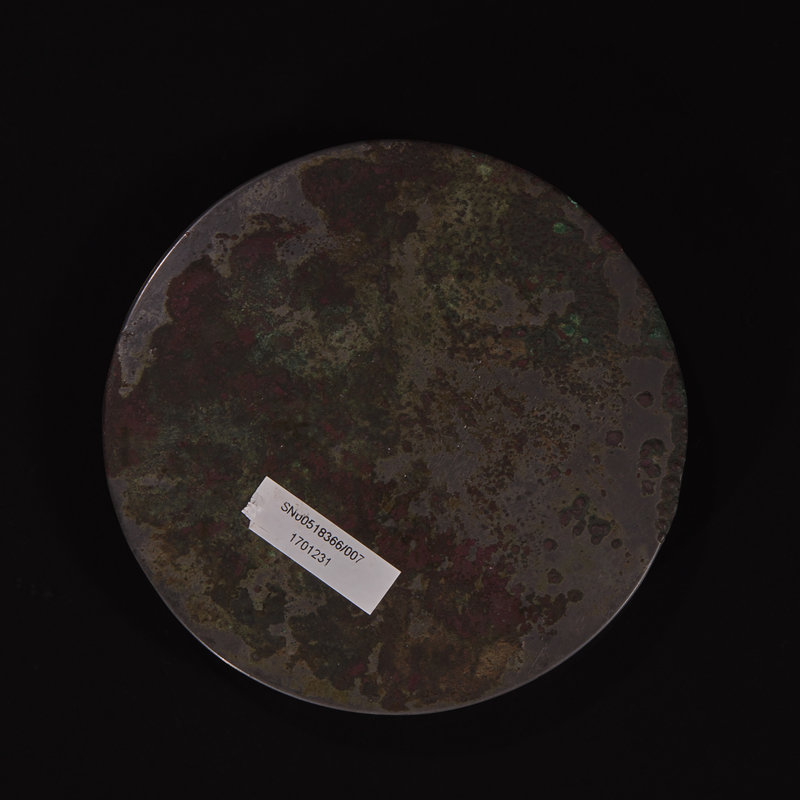 Lot 225. An unusual Chinese "Beast and Grapes" bronze mirror, Tang dynasty (618-907). D: 4 1/2 in. Sold for $3,528 (Estimated at $3,000 - $4,000). © FREEMAN'S 2021
The circular mirror is cast in high relief with a crouching lion knob encircled four other beasts with their young in different postures amidst grapes and vine scrolls. The outer band with lion, crane, cicada, rabbit, ducks, birds, a winged horse, and an immortal amidst vine scrolls, within a foliate scroll band encircling the rim. The bronze has a silvery patina with areas of malachite encrustation.
Property from a private collection, Bucks County, Pennsylvania.