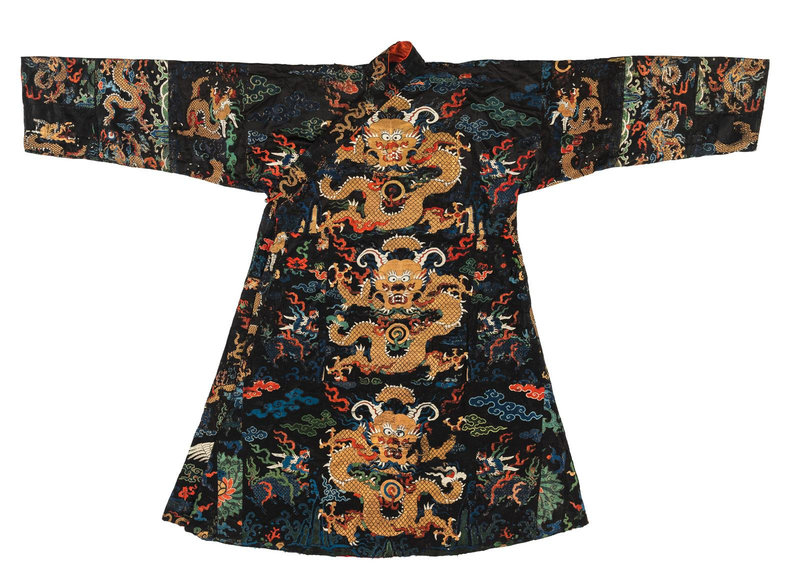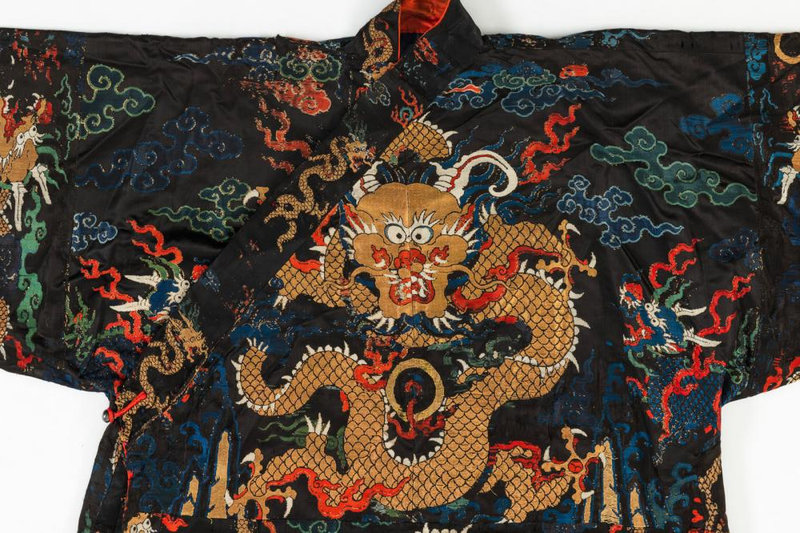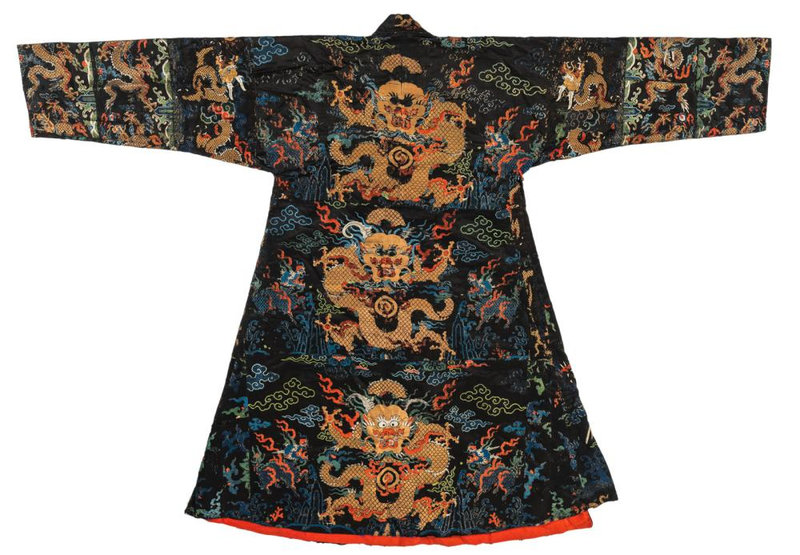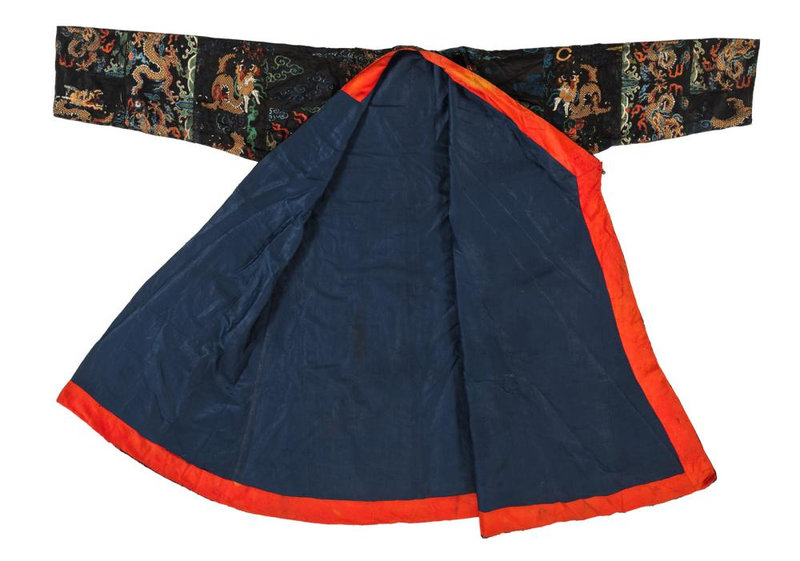 Lot 108. Dragon chuba (robe for a gentleman), China, early Qing dynasty, 17th-18th century, later assembled in Tibet. L. 152 cm, B. 196 cm. Sold: €17,000 (Est: €3,000 - €5,000). © 2021 Nagel Auctions
Navy blue silk satin with additional pattern weft threads of colored silk (red, white, shades of blue and green) and gold threads (round for the dragons and flat for the outlines). Garment lined with blue and red silk. On the front and back, three frontal dragons set on top of each other, flanked by smaller blue Qilin with dragon heads. In the sleeves, so-called running dragons over waves with rocks. All dragons four-clawed and woven in gold threads. Some of the main dragons are shown together with the Qilin woven in a broad width fabric without central seam. Whether this fabric was originally intended for a robe, such as a ceremonial overcoat (guo), or for hangings cannot be determined with certainty. Likewise, the borders with the running dragons may have been intended for different purposes.
Provenance: From a German private collection, assembled before 2007.
Note: Cf.: Bonhams London, A. 2.11.2021, dragon chuba owned by Linda Wrigglesworth, lot no. 270.
Black and blue silks with similar dragons: W.B. Brix: Dragons of Golden Threads, 2020, pp. 60-61, no. 7 and pp. 84-86, nos. 17-19.
Chuba made of Chinese fabrics: John Vollmer: Silks for Thrones and Altars, 2003, Myrna Myers, Paris, pp. 92-96, nos. 43-45.
Nagel Auctions. Asian Art, December 7, 2021