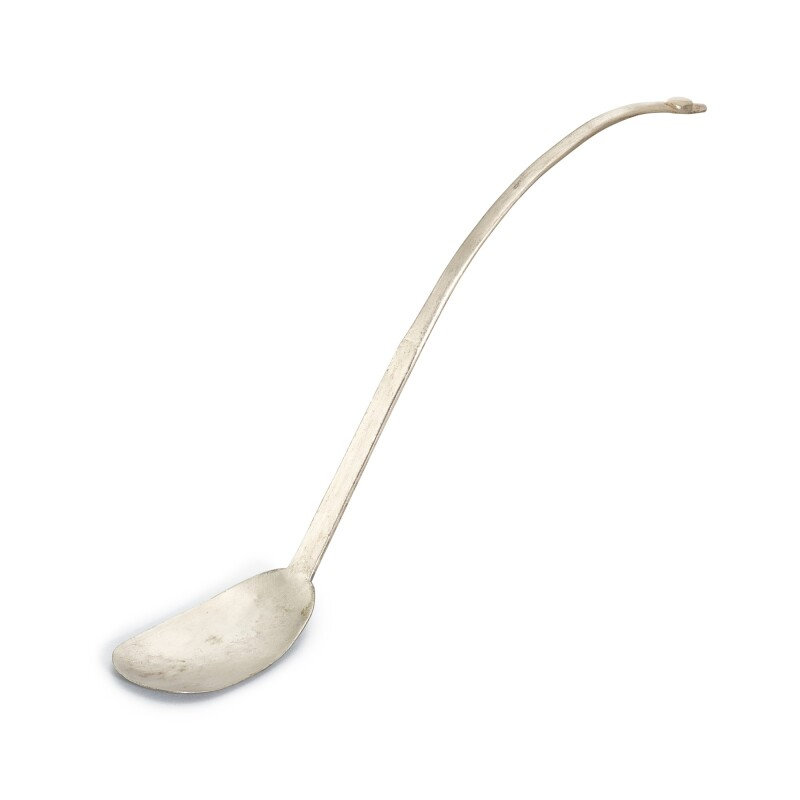 Lot 5008. A silver 'goose' tea spoon, Tang dynasty (618-907); 28.3 cm. Lot sold: 60,480 HKD (Estimate: 30,000 - 50,000 HKD). © Sotheby's 2021
Provenance: Ben Janssens, London, 2015..
Note: Tea spoons were originally used as utensils to measure and transfer powdered-form tea from the tea brazier to a tea bowl. During the early period of diancha (tea whisking) culture, the tea spoon gradually became a utensil to whisk foam on tea. Cai Xiang's Cha Lu (The Record of Tea) recorded that 'Tea spoon must be heavy, such that it gives enough force when tea is whisked. Gold is the best amongst all (material), silver and iron are commonly used, bamboo is too light'. A closely related tea spoon from the Metropolitan Art Museum in New York is illustrated on their official website.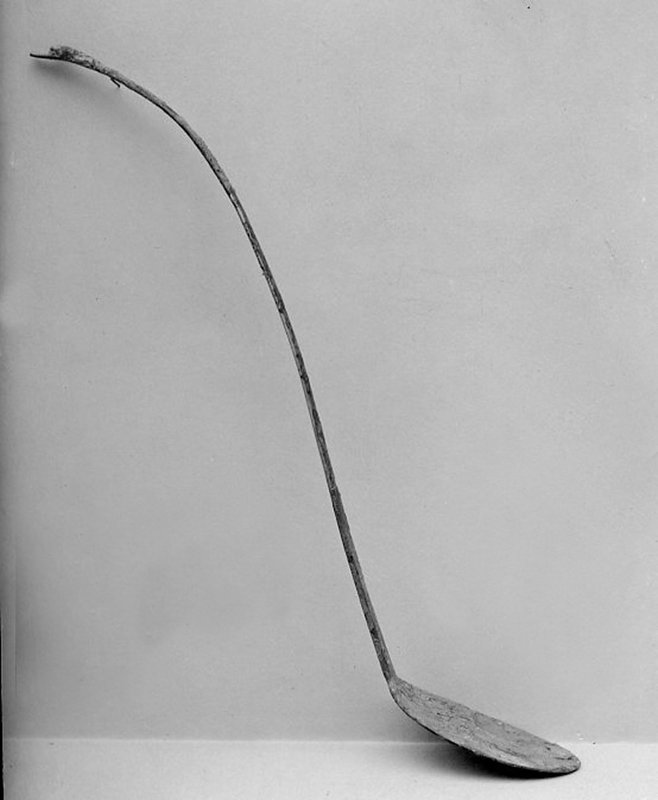 Spoon, Tang dynasty (618–907). Metal, silver?, L. 10 3/4 in. (27.3 cm), Rogers Fund, 1922, 22.79.2. © 2000–2021 The Metropolitan Museum of Art.
Sotheby's. Echoes of Fragrance – Evolution of Tea Culture from the Tang to the Qing Dynasties, Hong Kong, 16 December 2021