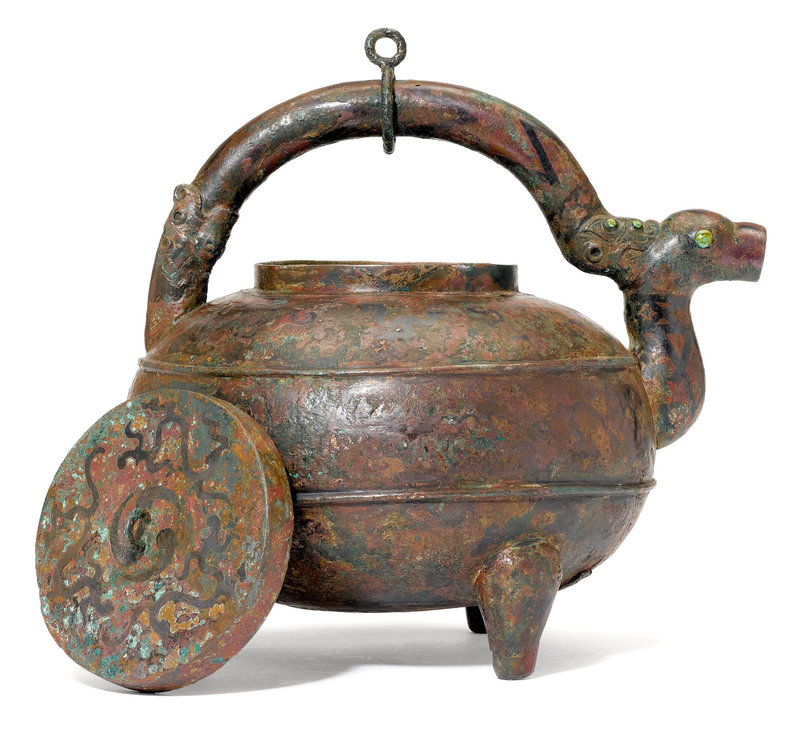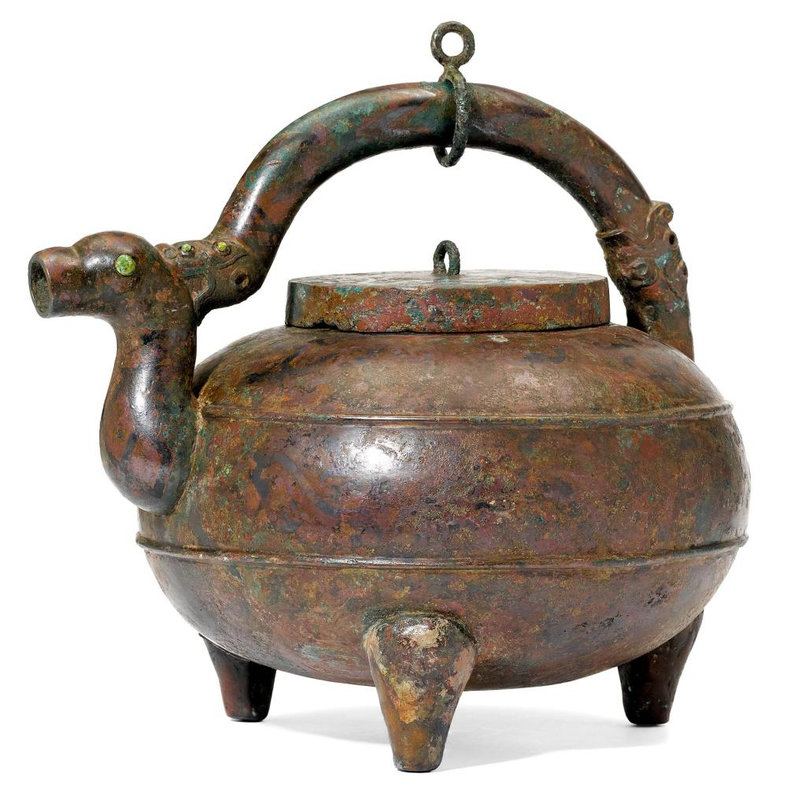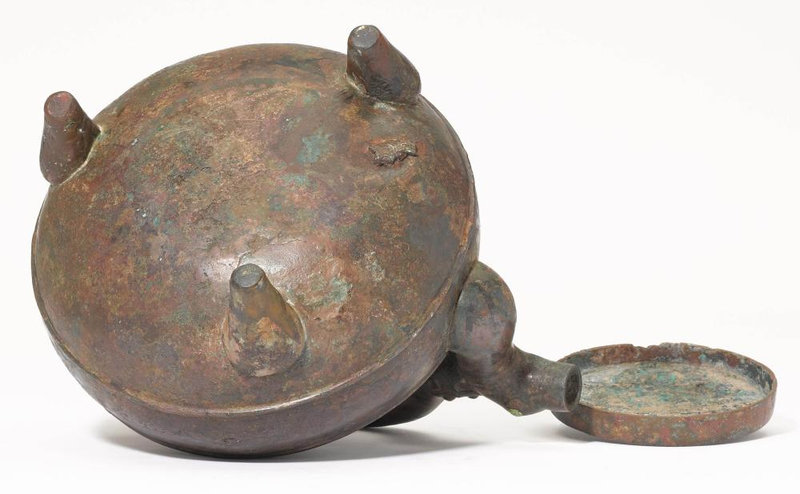 Lot 168. A bronze ewer, he, Zhou dynasty, Spring and Autumn period (770-475 BC), length 26.5 cm. Sold: CHF160,000 (Est: CHF60,000 - CHF80,000). © Koller
Bronze with russet and green patina, copper inlays in the shape of dragons and geometric patterns and small turquoise inlays. Chain between cover and handle is lost. Minor restorations.
Provenance: G. F. Reber collection, Lugano. Purchased with Yamanaka 1927 (Original invoice is at the Central Archive of German and International Art trade, Cologne).
Note: A very similar ewer is in the collection of the Palace Museum, Taipei.
Koller. Asian Art: Himalaya, China. Zürich, 30 November 2021