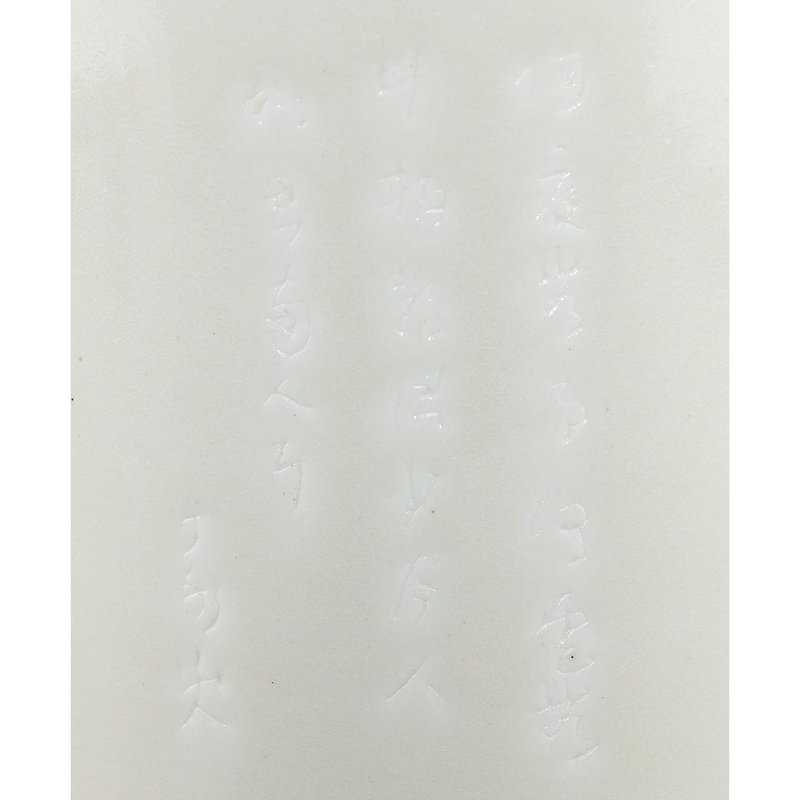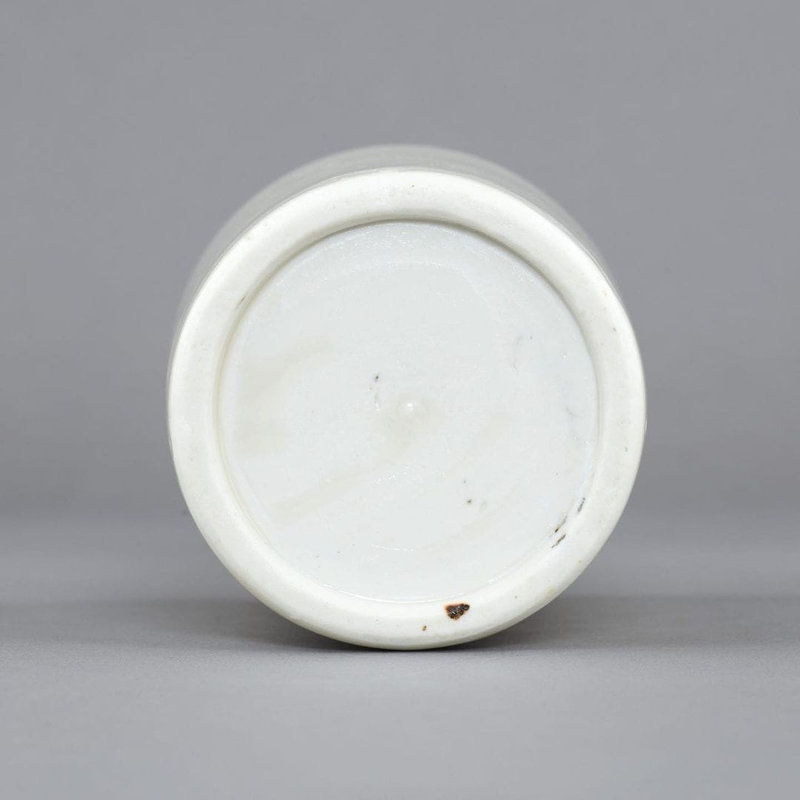 A Chinese Blanc de Chine brushpot, bitong, Ming dynasty, circa 1640; 5 3/16 inches, 13.1 cm high. Courtesy Marchant Asian Art London.
stoutly potted with gently everted sides, incised on the body with a nineteen-character poem and a four-character signature, covered overall in a rich and even cream glaze.
Provenance : From an old Hong Kong family collection.
Note: The poem reads, 'He ye wu yue? He chu wu zhu bai? … Dan shao xian ren ru wu liang ren er' And the potter's mark is 'Dinghe shan ren'. This translates as 'Isn't the moon always there at night, and aren't bamboo and pine trees common to all places? The only difference is the absence of people at leisure like the two of us' 'Mountain Man of Dinghe'.
This classic poem is well-known and is taught today in Chinese schools.
A similar brushpot of identical size in the Gugong is illustrated in Dehua Wares Collected by the Palace Museum II, no. 239, pp. 522/3.