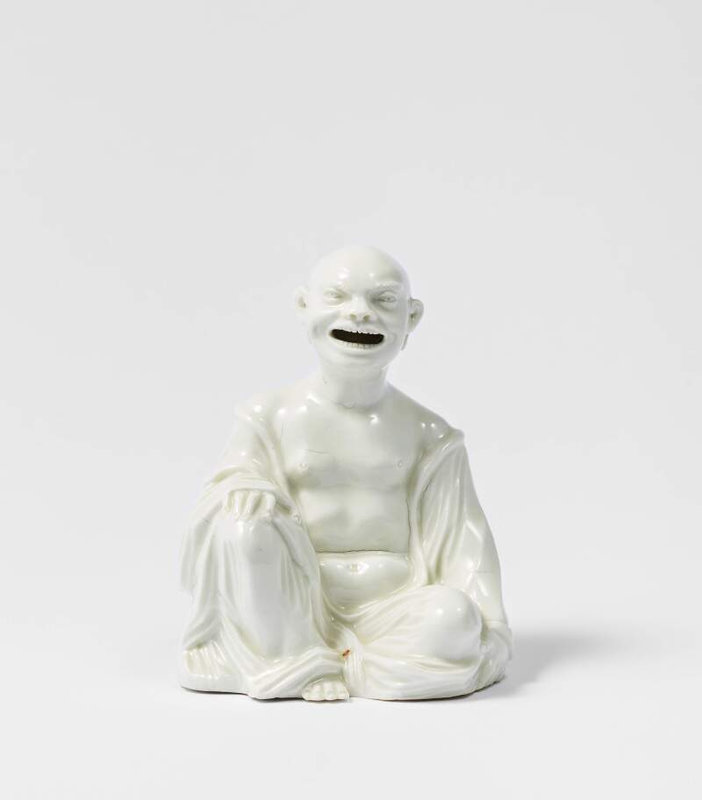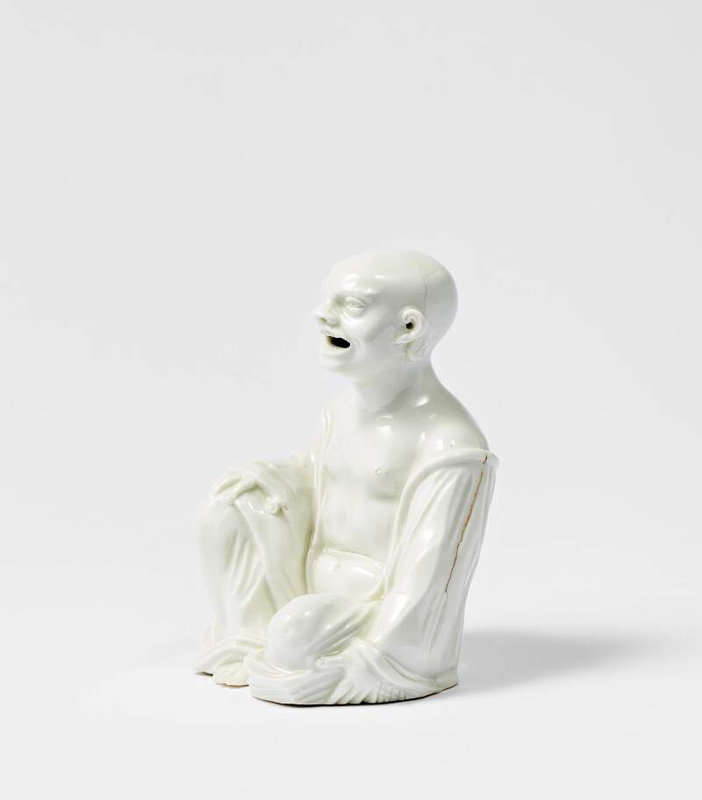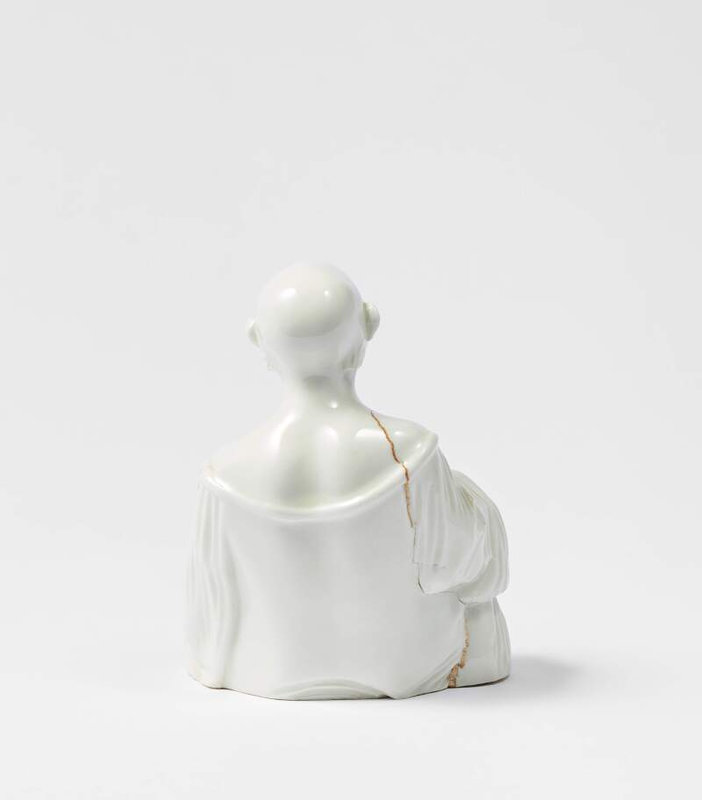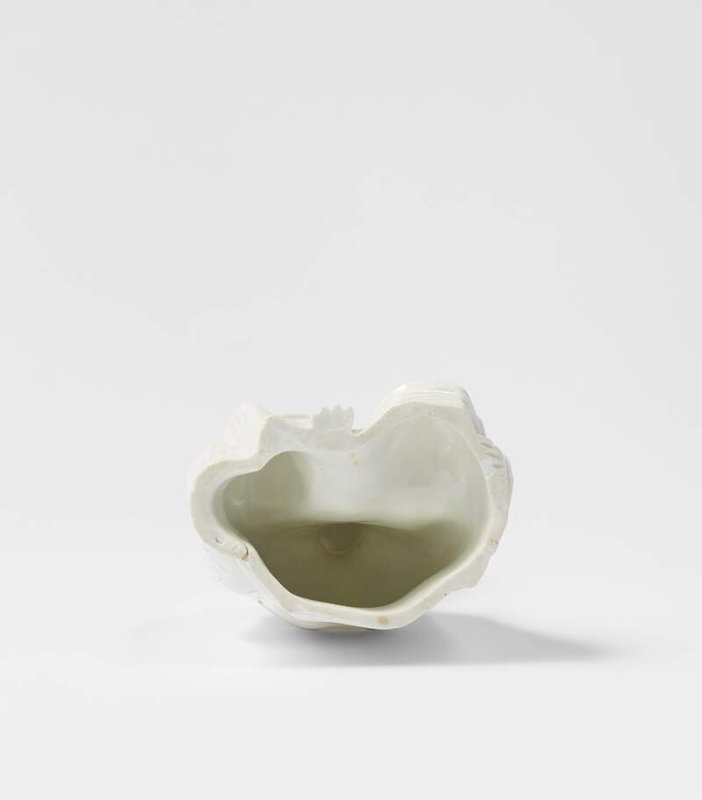 Lot 10. An Early Meissen White Porcelain Figure of a Pagod, 1713-15; 3 1/2 in., 9.5 cm high. Lot sold: 9,450 EUR (Estimate: 8,000 - 12,000 EUR). © Sotheby's
the seated robed figure resting his right hand on his knee, the other hand tucked beneath his robes.
Provenance: By repute, Fürst von Lichtenberg;
Sydney J. Lamon Collection, New York, sold, Christie's, London, 29 November 1973, lot 21
Literature: Ulrich Pietsch, Frühes Meissener Porzellanaus einer Privatsammlung, exhibition catalogue, Lübeck, 1993, pp. 26-7, no. 14.
Exhibited: Museum für Kunst und Kulturgeschichte der Hansestadt Lübeck St. Annen-Museum, 14 November 1993-31 January 1994.
Museen der Stadt Aachen, Couven Museum, 26 February 1994-30 April 1994.
Note: First produced in Böttger stoneware from approximately 1711 and in porcelain by about 1713, pagoda figures are recorded in the first inventory of Augustus the Strong's porcelain collection. In the 1721 Inventarium über das Palais zu Alt-Dresden, which lists the contents of the Holländische Palais, later to become the Japanese Palace, 6 examples are recorded under numbers 87 and 88 respectively, published in Böttgersteinzeug Böttgerporzellan, 1969, p. 46. Several dozen pagodas are listed in the warehouse inventories of Dresden and Leipzig in 1719, see Ulrich Pietsch and Claudia Banz, Triumph of the blue swords: Meissen porcelain for aristocracy and bourgeoisie 1720-1815, exh. cat., Dresden, Germany, 2010, pp. 170-71.
Porcelain examples were recorded in the 1770 Inventory of the Japanese Palace, Dresden under several inventory numbers including 87 and 220: "Acht und Dreyssig Stück detto [Pagoden], differenter Grösze, No. 220", [Thirty-eight pieces, [pagodas], different sizes], Claus Boltz, 'Japanisches Palais-Inventar 1770 und Turmzimmer-Inventar 1769', Keramos, No. 153, 1996, p. 53. A white figure, with Japanese Palace number 220 was in the Franz and Margarethe Oppenheimer Collection, Berlin & Vienna. The piece was subsequently restituted the above to the Oppenheimer heirs in 2021, and was acquired by the Rijksmuseum at Sotheby's New York, 14 September 20221, lot 1. A further white Pagod figure without inventory number was sold at Sotheby's New York, 12 November 1999, lot 13.
Sotheby's. Transformed by Fire A Private Collection of Early Meissen, Cologne, 1 July 2022